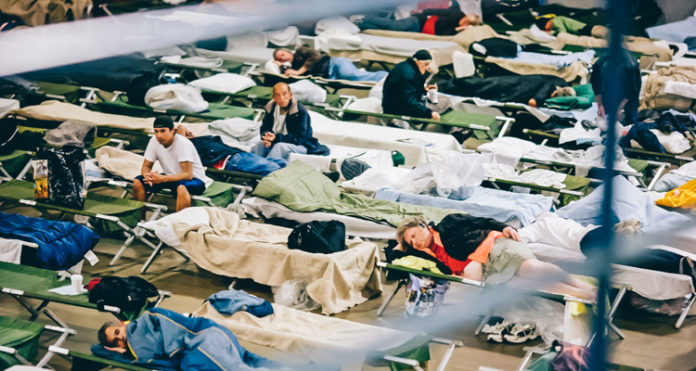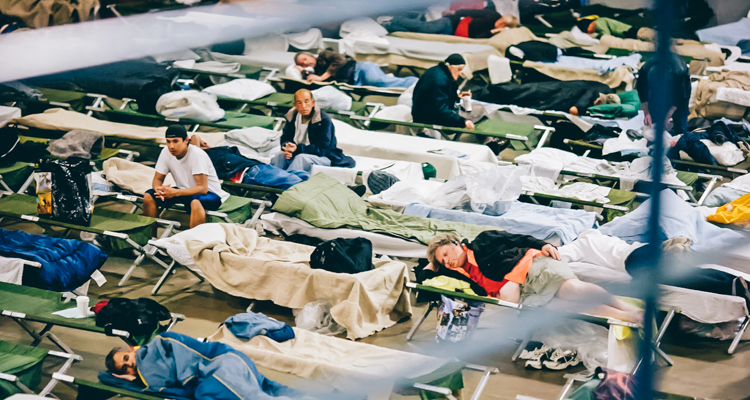 Elected leaders of the city of Los Angeles  have declared a 'state of emergency 'and are planning to devote up to $100 million to reducing the city's steadily growing homeless population.
"These are our fellow Angelinos," said Mayor Eric Garcetti. "They are those who have no other place to go, and they are literally here where we work, a symbol our city's intense crisis."
The first rollout of funds — projected for Jan. 1, 2016 — is planned to go towards "permanent housing and shelter," according to City Council President Herb Wesson's office.
In addition to the permanent housing, Garcetti said he also wanted to see increased capacity and longer hours at shelters in preparation of El Nino, an ocean-warming phenomenon that "causes global changes of both temperatures and rainfall."
The mayor, who "has been criticized" for his "heavy-handed approach while doing little to help people find and pay for housing, has seen a 12 percent rise in the city's homeless population since he came into office in 2013, causing many to doubt his promises and commitments.
"We need to act like it's an emergency," said Councilman Gil Cedillo, the city's housing committee chairman. "We can't do business as usual."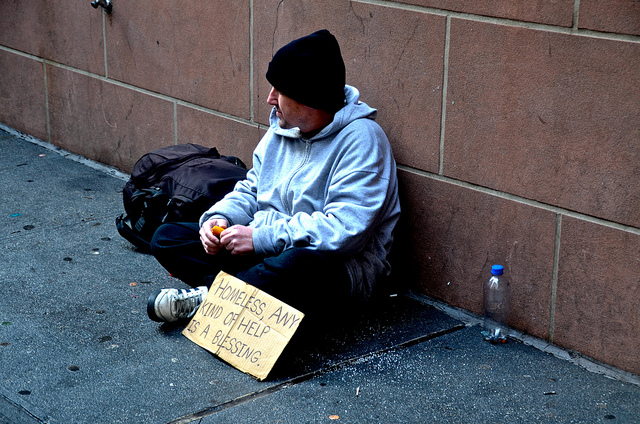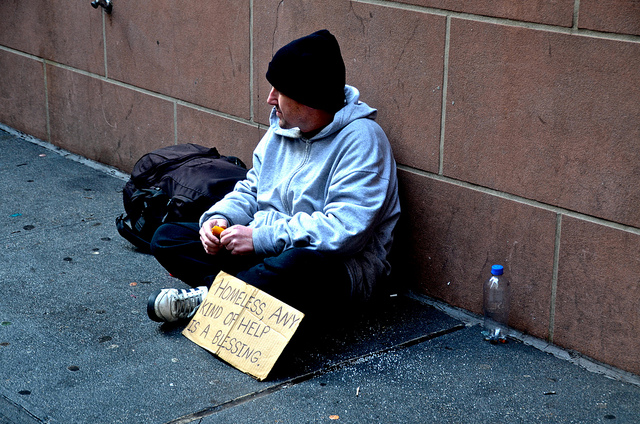 The plan to commit $100 million to ending homelessness came the morning after Garcetti announced that $13 million for short-term housing initiatives will be generated from excess tax revenue.
Although council members have yet to identify the sources for all of the money or how it would be used, budget analysts have been entrusted with the task of finding the money "somehow, someway."
"It's time to get real, because this is literally a matter of life and death," said Councilman Mike Bonin.
Since the plans announcement, critics have argued that $100 million is simply not enough to tackle this grossly neglected issue. "A hundred million dollars won't even buy all the homeless pillows," said Alice Callaghan, an advocate for the homeless on Skid Row. "A hundred million certainly won't build much housing – and what we really have here is a housing crisis."
However, despite the budget's limited capabilities, it should be noted that the planned creation of more affordable housing and more shelters does suggest that the council has finally begun to address the issue.
---
This Article (L.A Declares Homelessness 'State of Emergency' and Devotes $100 Million to the Problem) is free and open source. You have permission to republish this article under a Creative Commons license with attribution to the author and AnonHQ.com.