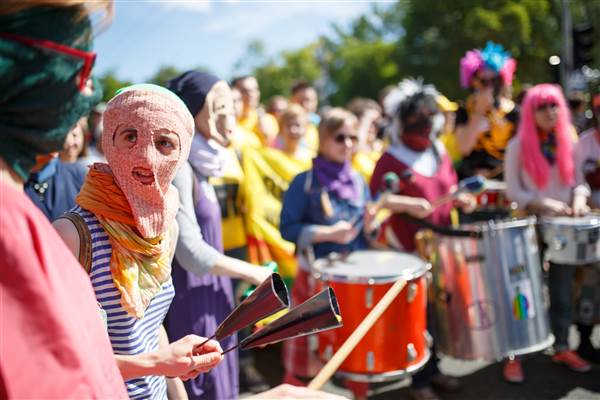 In light of the horrors of Sunday's early morning attacks on the LGBT community in Florida, Neo Nazis' in the Ukraine warned against a planned march for LGBT rights that was scheduled to take place also on the 12th of this month.
The warning came on the 1st. Backed by those who are conservatists, along with support from the Ukraine Orthodox Church, the history of segregation and attack against the LGBT communities are extensive.
Reported by Gay Star News, a spokesman for the Right Sector Nationalist movement, Artem Skoropadsky warned on his Facebook posting that there would be a "bloodbath in Kiev" if the march went ahead.
However, Ukrainian President Petro Poroshenko displayed his support in the face of the Kiev Mayor Vitaly Klitschko calling to cancel the march, stating that it will "inflame hatred."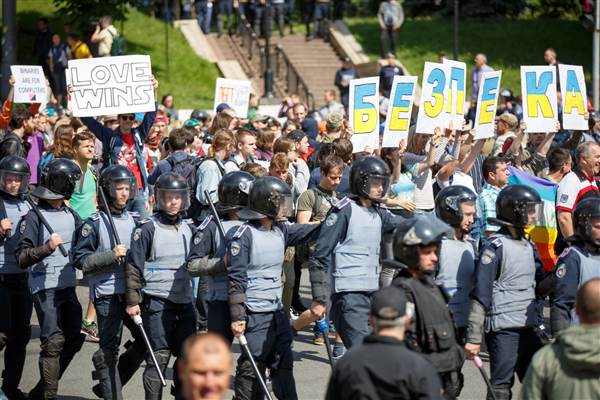 "I relate to this [march] as a Christian and a European president, and I believe these two concepts are absolutely compatible," Poroshenko said, according to a report in the Russian news agency Interfax. "I will not take part in it. But I do not see any reason to interfere with this March, because it is the constitutional right of every Ukrainian citizen," stated Poroshenko.
However, in stark contrast to events in Florida, the March for Equality parade eventuated peacefully in Kiev on the 12th.
According to accounts by police that were reported by NBC, over 1500 people marched for their rights while over 5500 police joined them, walking together peacefully. No protester was harmed. Further security of 1200 soldiers from the National Guard also ensured a peaceful rally.
Sources: Gay Star News, Buzzfeed, Interfax, NBC. (Images: NBC)
---
This article (LGBT United Front During March for Equality in Kiev, No "Bloodbath") is a free and open source. You have permission to republish this article under a Creative Commons license with attribution to the author AnonWatcher and AnonHQ.com.