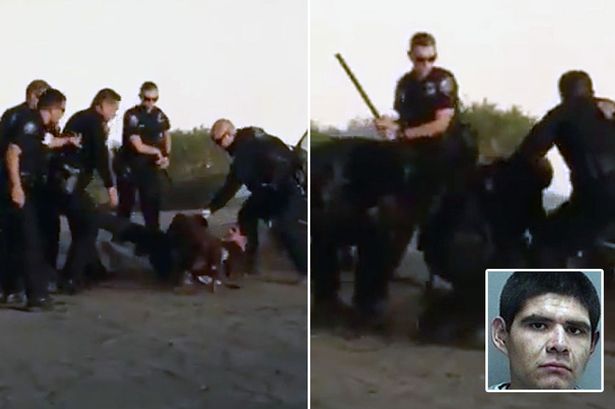 One of the most horrific examples of police brutality since the Rodney King beating, has surfaced this week in the form of cell phone video, captured by a stunned onlooker. Clearly, the video shows a savage and unwarranted beating involving the use of a K9, by the El Centro California Police Department. The officers can be heard yelling 'stop resisting' while the man is mauled by their K9 unit. The video is disturbing, to say the least.
The driver's name is Elizardo Saenz. Elizardo is not a good guy, and it is believed that he was wanted at the time police spotted him in a stolen car. He then proceeded to commit at least a dozen or more felonies while leading police on a high-speed chase in the stolen car, driving along the highway and into a suburban neighborhood before being captured in a parking lot. He deserved to spend a couple of years in jail, this is undisputed. He did not however, deserve what came next. This is where the video begins. Elizardo can be seen laying on the ground being kicked and stomped on by at least two officers. "He's not even fighting," the person recording can be heard saying.
Police shout 'give me your hands,' as they continue to punch him around the head and body. Other officers move in and start to strike Elizardo with batons, all the while the K9 rips at what appears to be his legs. Elizardo is screaming in pain from being mauled, yet this doesn't seem to sink into the thick skulls of the officers who seem to want to write their own narrative that he was actively fighting them. Elizardo appears to be defending himself from the multiple blows from officers, as well as the K9, yet police consider this 'resisting.' No reasonable person could believe that someone being beaten and mauled by a police dog would have the the ability to even hear commands being directed at them, much less respond to them.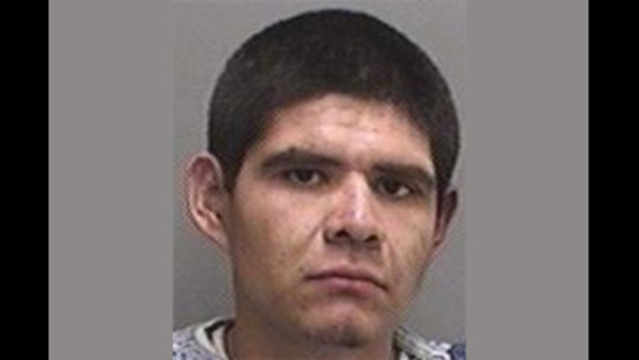 Anyone familiar with law enforcement practices will tell you that the use of force policy was not followed from the moment the video started, through to the release of the K9, until the end of the incident. These cops violated Elizardo's civil rights, committed aggravated assault and battery and should be stripped of their badges and locked up. Police can only use force for two reasons: defense and control. In this case, the act of taking someone into custody is an act of taking control of someone physically. If they resist, you can use force to regain control. Obviously, if someone is actively trying to fight them, police can use force as a means of defense. There is no other legal justification of force. Here, in this footage, it is apparent that their emotions and the cowboy cop mentality took over, as is so often the case.
Police were obviously frustrated with the car chase and carried their anger over into this encounter. It doesn't matter what happened before – once a use of force scenario emerges, it must stand on its own set of circumstances to determine how much force can be used. In this case, the simultaneous use of a K9 coupled with officers going hands on, is a significant problem for the officers to explain. K9s will bite anyone who gets in their way, including officers, so this video shows clear violations of policy. The agency has stated that an investigation will be conducted.
With Elizardo clearly screaming for help numerous times, it will be hard for police to stick to their "he was resisting" narrative.
---
This article (Man Mauled by Police K9 While Beaten, Cell Phone Video Shows His Pleas for Help) is a free and open source. You have permission to republish this article under a Creative Commons license with attribution to the author and AnonHQ.com.
---
Supporting Anonymous' Independent & Investigative News is important to us. Please, follow us on Twitter: Follow @AnonymousNewsHQ