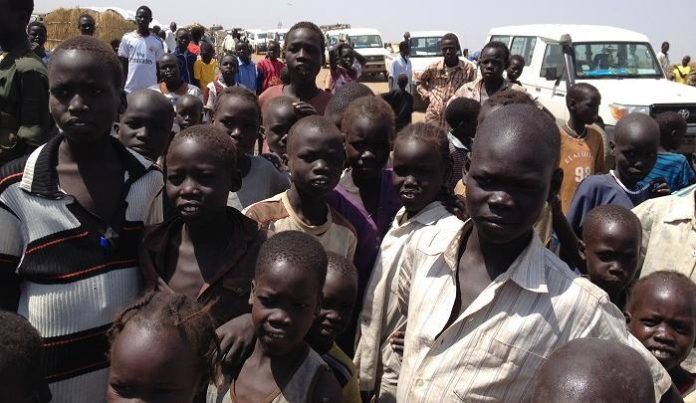 Imagine the village you have called home your whole life raided one day, livestock stolen, homes burned to the ground, children either raped if they are female, or pressed to join militias if they are male. Imagine fleeing the scene for your life, walking for days without food or water to throw yourself at the mercy of the nearest refugee camp.
Since December 2013, this has been the reality for a growing number of people in South Sudan, and according to United Nations (UN) reports, the situation is only growing worse; field agents for the Office of the UN High Commissioner for Refugees (UNHCR) in Ethiopia report and increase in arrivals from 1,000 people per month to 4,000 refugees registered last month.
"We have to save lives. We are conducting registration of refugees with an increased number of staff at entry points," said Alexander Kishara, head of operations for UNHCR in Gambella, Ethiopia. "UNHCR is also working with partners to provide water, sanitation and shelter."
Civil war erupted in South Sudan when President Salva Kiir and former Vice President Riek Machar grappled for power over the region. Estimates place the death toll in the thousands, and South Sudanese refugees to Ethiopia alone exceed 200,000. Over 1.5 million South Sudanese have been displaced by the conflict; over 800,000 of these are children.
The UNHCR and the Norwegian Refugee Council announced earlier this year they expect the number of refugees, or internally displaced persons (IDPs), worldwide to exceed 38 million this year.
While the United Nations Children Fund (UNICEF) has secured the release of 3,000 South Sudanese child soldiers, top UN officials are calling for the release of the remaining kids coerced into militias, approximately 13,000 by their count.
"I am very encouraged by the success achieved by UNICEF and partners thus far in helping to obtain the release of these children, about a third of whom are 13 years old or younger. But our work has only just begun," said UN special representative for South Sudan Ellen Margrethe Løj. "In conjunction with local authorities, we must ensure that these children have access to educational and health facilities and are protected from any future attempt to enlist them again in any military organization."
Sources:
http://www.un.org/apps/news/story.asp?NewsID=50746#.VU2tPdpVhHx
http://www.un.org/apps/news/story.asp?NewsID=50797#.VU2tM9pVhHz
http://www.deepcor.com/crisis/2015/2/11/crisis-in-south-sudan-starvation-violence-and-displacement
http://www.hrw.org/sites/default/files/reports/southsudan0814_ForUpload.pdf
http://www.un.org/apps/news/story.asp?NewsID=50717#.VU7l69pVhHx
---
You want to discuss a certain topic with likeminded people or you want to organize a local protest or you have an idea for a project that can help people in need in your local community or all around the world? Join our forum! www.anonboards.com
---
You want to support Anonymous Independent & Investigative News? Please, follow us on Twitter: Follow @AnonymousNewsHQ
---