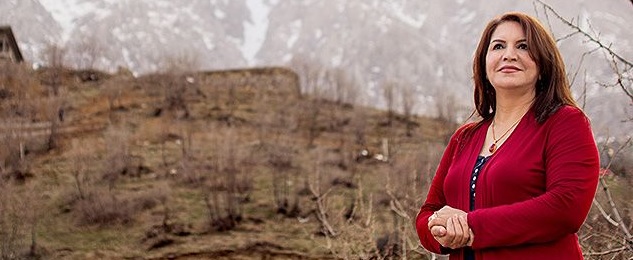 Khanim Latif was just 12 when her father forced her 14-year-old sister into marriage. When her protests were ignored, she committed herself to activism.
"The pain pushed me to start reading about women's rights and equality between men and women. I promised myself I have to do something."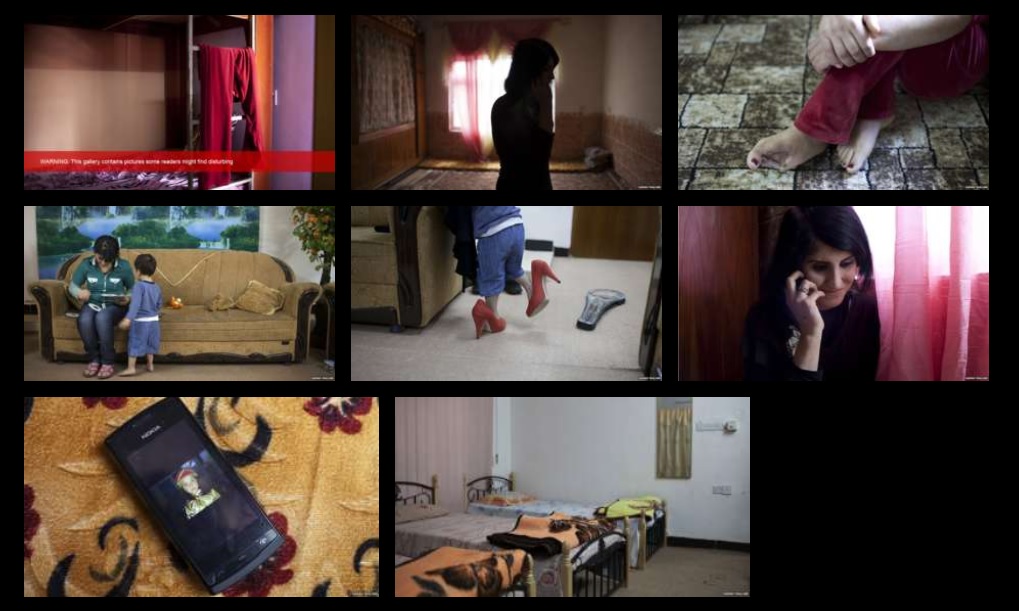 In 2000, she founded ASUDA, the first women's advocacy group and shelter in Iraqi Kurdistan to put an end to violence against women and honor killings, and to end female genital mutilation. As a liberal activist working in Iraqi Kurdistan, today she risks her life to defend equality.
"In a culture like ours it was very difficult. You look like trouble talking about violence against women or like you're fighting with your family because they want you to be covered and wear hijab. Continuing your education is hard because they want you to be quiet. Imagine how difficult it was for us."
In 2015, Latif and her team offered direct emergency assistance, medical and psychological care, and livelihood support to 5,000 women. They also implemented a wide range of projects to provide socio-psychological and legal support to refugee and internally displaced women and girls, including establishing a hotline for those who need counseling. In March 2016, Latif received the Vital Voices Global Leadership Award, which recognizes and invests in women leaders who undertake daring work.
"To be an activist and not belong to a rich family, not belong to a political party, not belong to a famous family, it's very difficult. I built myself by myself."
UNAMI Delegation Visits AsudaA UNAMI delegation visited Asuda and met with Ms. Khanum Raheem Lateef, Asuda Director…

Posted by Asuda on Sunday, January 31, 2016
Because of her views and activities, she and ASUDA had been subject to numerous threats. In a first direct attack on her, ASUDA's main office and shelter in Sulaymaniyah was attacked in May 2008. One woman, a resident of the shelter and mother of three, was seriously injured. The gunfire prompted Latif to close the facility, but she didn't stop her work.
"What keeps me going is to help others live with dignity and also because I have a daughter. I want to make sure when she grows up, she will be in a safe society. I promised myself I have to continue with this mission. I have to continue the work I started years ago… This is my country, and I love my country. If everybody leaves the country, who is going to work for them?"
Asuda sharing on #legal and institutional provisions for #women's #rights in Iraqi #Kurdistan #WAJ pic.twitter.com/uMobufuB4o

— ARDD-Legal Aid (@ARDDLegalAid) April 24, 2014
She says conditions for women are worse today than when she began her work 15 years ago. Honor killings are on the rise, economic instability has intensified domestic violence, and an influx of nearly 2 million refugees and internally displaced Iraqis, have been linked to an increase in child marriage and sex trafficking. To add to their woes is ISIS, the terrorist group which abducts, tortures, sells, and sexually abuses women.
"ISIS is a big challenge for us as most of the international NGOs leave because the situation is not stable," Latif told TakePart adding that due to the growing influence of conservative Islamic political groups in the government, women in the Kurdistan Region still feel unsafe.
However, there is light at the end of the tunnel. Her sustained efforts have contributed to several changes in Iraqi Kurdistan, including the passage of domestic violence protections and personal status laws—which increase women's rights within the family and affect marriage, inheritances, and protection from violence—and the opening of a government-run shelter, which ASUDA operates.
---
This article (Meet the Bold, Brave Woman Fighting for Women's Rights in Iraqi Kurdistan) is a free and open source. You have permission to republish this article under a Creative Commons license with attribution to the author and AnonHQ.com.
Get Your Anonymous T-Shirt / Sweatshirt / Hoodie / Tanktop, Smartphone or Tablet Cover or Mug In Our 
Spreadshirt Shop
! 
Click Here