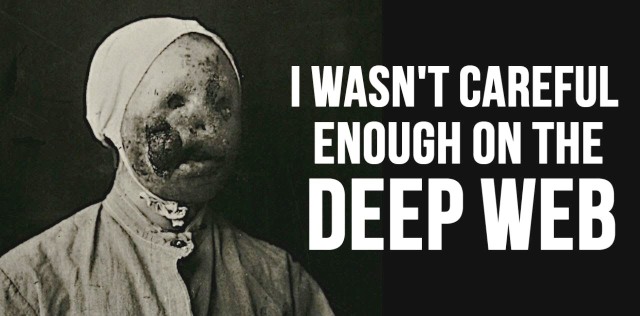 Whereas the majority of people perceive the deep web as being a cloudy criminal world in which people can effortlessly purchase and sell everything from prescription medication, hacked and verified counterfeit travel documentation – even diplomatic passports – and sophisticated weaponry – even nuclear weapons – many have also found that it is a preferred location for hackers to buy and sell compromised information. The fact that our personal and financial information is being sold to individuals online, is utterly terrifying.
Lately, McAfee Labs circulated a document termed as The Hidden Data Economy. As the title suggests, the document provides the reader with a couple of intriguing observations of the financial burdens that govern compromised records within the deep web. It is adequate to say that each and every thing that is conceivable to the human brain, can be obtained if you are willing to pay the right amount for it. As an example, the document highlights the price of many online bank details. In the paragraph below, you will find details about the information that is obtainable online.
The projected cost of a stolen credit or top up card can vary from 0.01 Bitcoins (BTC) to 0.07 BTC ($5 to $30) – this is the price for the credit or debit cards in the United States. If you want the card details of a bank account in the United Kingdom, then the price can start from 0.05 BTC to 0.08 BTC ($20 to $35). If you want the card details of an Australian bank account, then the price can vary from 0.05 BTC to 0.09 BTC ($20 to $40). The price for Canadian card details can be purchased at the same rate as the Australian ones. Card details from European countries can start from 0.06 BTC to 0.09 ($24 to $37).
If you want an account that has a verified login credential and a balance of around $2,000, then you should have 0.48 BTC ($200) at-the-ready. If you want a bank account, the account's login credentials and a sneaky money transfer service then those complete packages are worth 1.20 BTC to 14.45 BTC (which is priced at $450 to more than $6000). In simple words, if you want to make it look genuine, you should be willing to pay.
It is also worth mentioning that the deep web has turned into a big market – a lot larger than the surface web – in which people can even buy login details for different types of online streaming programs, such as Netflix, prime cable TV channels, and other paid sports streaming content.
"Are online video streaming users the only victims? Hardly. The sad reality is that access to just about every conceivable online service is available," states the document. "We found another online video streaming service account selling for $0.55. With single accounts to digital services selling for less than a dollar, criminals must move a lot of online accounts to make their efforts worthwhile." Sadly, the availability of compromised data is, without a doubt, the most frightening element of the deep web.
Source: Business Insider
You want to support Anonymous Independent & Investigative News? Please, follow us on Twitter: Follow @AnonymousNewsHQ
---
This Article (What Is Your Personal Information Worth On The Deep Web?) is free and open source. You have permission to republish this article under a Creative Commons license with attribution to the author and AnonHQ.com.