Started in 2015 and operated by volunteers, Unicorn Riot is a "decentralized media collective comprised of multimedia artists and journalists." The collective currently operates in Boston, Denver, Minneapolis, and New York City, however we aim to bring attention to their cause in hopes it will expand across the United States, and highlight their struggles as they're often targeted by police and extremists.
Provided below is a video which captures Denver police officers targeting Unicorn Riot journalists:
According to Unicorn Riot's website, their purpose is to "amplify the voices of people who might otherwise go unheard, and broadcast the stories that might otherwise go untold, as we further [our] understanding of dynamic social struggles." While its members often find themselves covering protests and rallies, they've stated that they are committed to more than just catching social conflict through livestream, but also exploring sustainable alternatives in our world today.
In this statement from one of Unicorn Riot's founders, Lorenzo Serna:
"[I'm inspired by] the idea of another world being possible. You hear that all the time: another world is possible. I'm like, what does that look like?"
Members were targeted by white supremacists in Minneapolis who saw the collective's livestreams of the Fourth Precinct shutdown after 24-year-old African-American, Jamar Clark, was shot by police last year. Four armed, American men who look as though they took some fashion-tips from ISIS, showed up at the activist's encampment and began shooting, injuring five protesters in the process.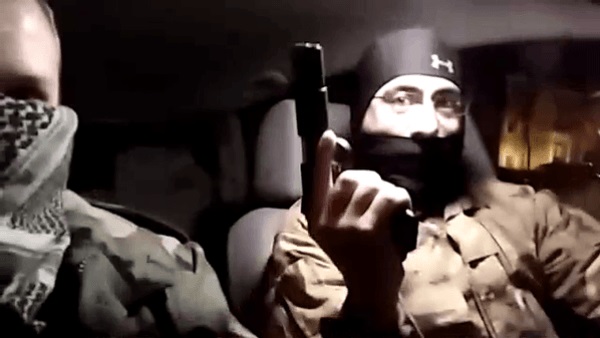 During a separate altercation at the Minneapolis protests, Unicorn Riot journalists were some of the first to be arrested after protestors shut down a major highway for an hour. Niko Georgiades, a producer for Unicorn Riot, had this to say:
"I was mad because [we were] media being targeted first. We knew right away we had a target on our back because some police even came up to us and commented that they were watching our stream."
Despite the fact Unicorn Riot members are well within their rights to film and photograph police officers in the line of duty, and are providing a service to society by doing so, they are being targeted by authorities and citizens alike. This collective deserves not only our recognition and admiration, but they need our help and our support too.
Visit their website directly to find out how you can help.
---
This Article (Meet Unicorn Riot: Citizen Journalists, and Authority Watchdogs) is a free and open source. You have permission to republish this article under a Creative Commons license with attribution to the author and AnonHQ.com.