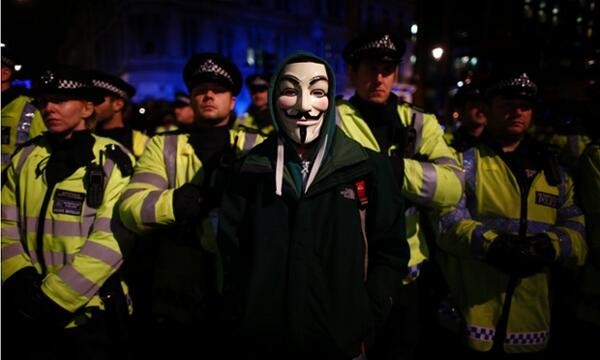 Remember, remember, the fifth of November…
Crowds of people wearing masks to hide their faces are set to peacefully march in hundreds of cities all over the world. Dubbed the 'Million Mask March', the action's being organised by the hacktivist group 'Anonymous'. The event's held annualy on November the 5th in protest against austerity, mass surveillance and attacks on privacy. Full coverage of the miliion mask march 2014 with pictures and video from all around the world here: http://rt.com/news/202491-million-mask-march-updates/
RT speaks to Old Holborn, a UK blogger and member of Anonymous. He says they want governments to leave people alone: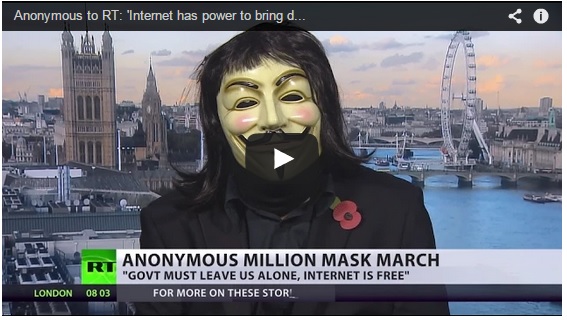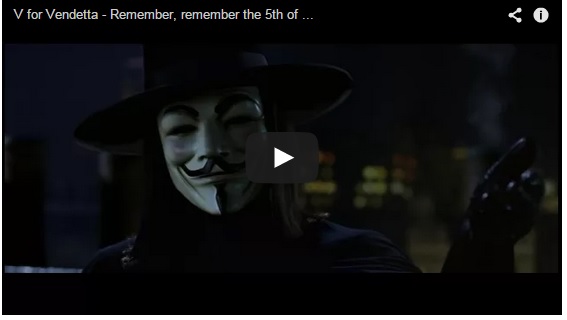 Watch The Million Mask March Recorded Live on Air:
RT LIVE http://rt.com/on-air
We are Anonymous.
Follow us also on Tsu! The New Social Network that pays advertising revenue to it's users! Invitation Link: https://www.tsu.co/AnonymousHQ