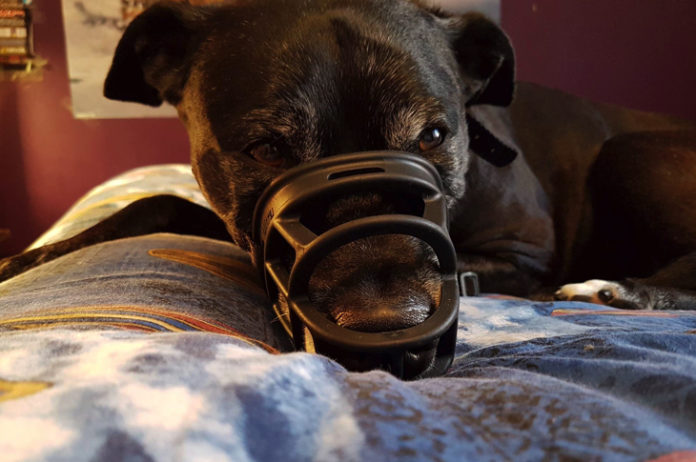 By Brianna Acuesta at trueactivist.com
The victims of Montreal's new law are defenseless, so humans are speaking up for them.
As True Activist reported earlier this week, Montreal was considering banning dogs vaguely resembling pit bulls and the city has now officially voted to pass the measure.
The new law states that all dogs that look like pit bulls must have permits to be allowed in the city, and those that are without homes and in shelters will be euthanized. Dogs with permits must wear a muzzle and be on a 4-foot leash in public, and this in itself is proving to be rough for the dogs in question.
Starting October 3rd, new ownership of pit bulls will be banned, so local shelters are attempting to relocate their animals that fit the description before then. The following dogs are being labeled as pit bull-type dogs: Staffordshire bull terriers, American pit bull terriers, American Staffordshire terriers, any mix with these breeds, any dog that presents characteristics of one of those breeds.
In addition to the muzzling, short leashes, and mass euthanasia, there are other stipulations stated in the new law. For example, the permit to legally keep these dogs costs $150, which is an amount that some with lower incomes may not be able to afford. It's unfair to put down family pets simply because that particular family can't afford a lump sum of money for a new law. Also, if the owner of one of these permitted breeds dies, the dog will be immediately killed.
The Montreal SPCA, who works with the city government, filed a lawsuit on Wednesday to nullify the legislation. The agency released a statement that said,
"If the city of Montreal truly wanted to ensure public safety, it would not have forced a rushed adoption of controversial legislation which is unfair, unenforceable, and, most importantly, ineffective."
They are asking for the Quebec Superior Court to determine that the legislation is discriminatory and therefore illegal, and have also asked for an emergency injunction to suspend the start of the ban until the legal case is finished.
If you're as appalled by this ban as many others are, you can help by signing this petition to show your solidarity in protesting the ban. You can also write a letter or email using this sample template; here is the complete list of email addresses to send it to.
What are your thoughts on breed-specific legislation? Please share, like, and comment on this article!
---
This article (Montreal Officially Bans All Pit Bull-Like Dogs And The Consequences Are Devastating) is free and open source. You have permission to republish this article under a Creative Commons license with attribution to the author and TrueActivist.com.