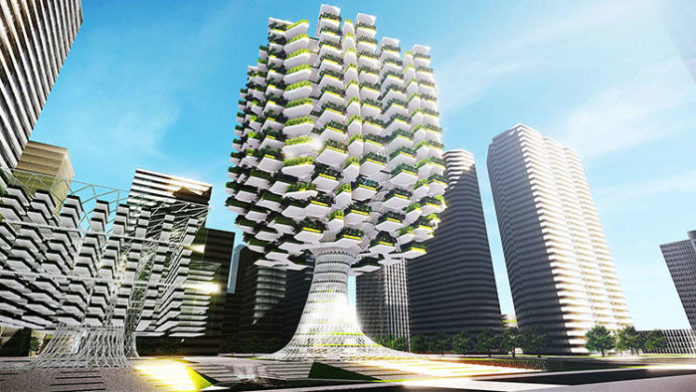 As the human population continues to increase, it encourages competition with land space. Unfortunately, the land is fixed and can't be expanded. Global warming, which is believed to contribute to the rapid global sea level rise, also ensures that land is being lost to the sea.
One of the basic human needs for survival is food. However, without land, most of the food we consume cannot be produced. When the sea levels eventually take over some of the already limited land, disaster would follow, and in no uncertain terms, inevitably, the human population would face extinction. This means an alternative to sustain future human populations is a must.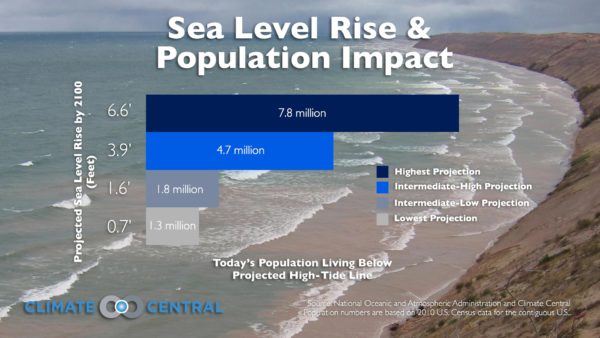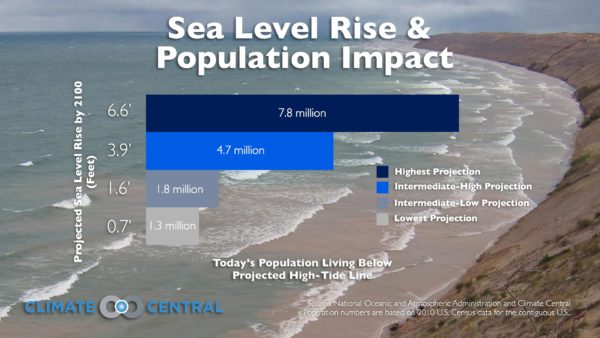 This is encouraging researchers to pursue the possibility of growing food without necessarily relying on the fixed land that we have. In the Netherlands, for example, researchers are experimenting with growing food on water, known as floating farms. Some countries, following in the Netherland's footsteps, have also started to experiment with floating farms. All these initiatives are geared towards making the best use of the limited land available to humanity.
From the floating farm, researchers have developed a new concept on how to grow food without using vast areas of land. This new concept is a skyscraper that resembles the shape of a huge tree, which could be used to grow a whopping 24 acres of crops, thus, feeding large numbers of people.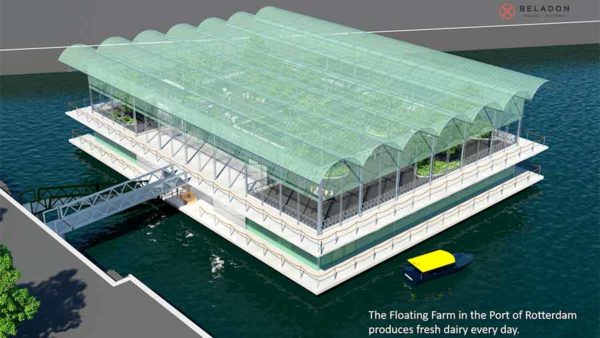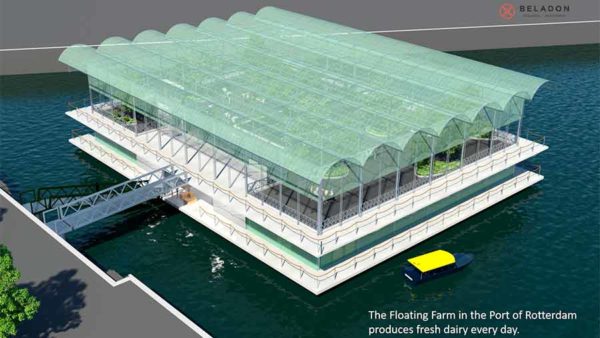 In cities, such as Chicago, Kyoto, Singapore city, and others, researchers have successfully grown crops with ultra-high-efficiency systems under artificial light. Recently, in Sweden, a skyscraper built by the urban farming company Plantagon, has started growing crops on the windows on each floor.
However, this tree-shaped skyscraper, designed by the Los Angeles-based company Aprilli Design Studio, takes a different approach. It uses lightweight decks to provide growing space outdoors on the sides of the magnificent building.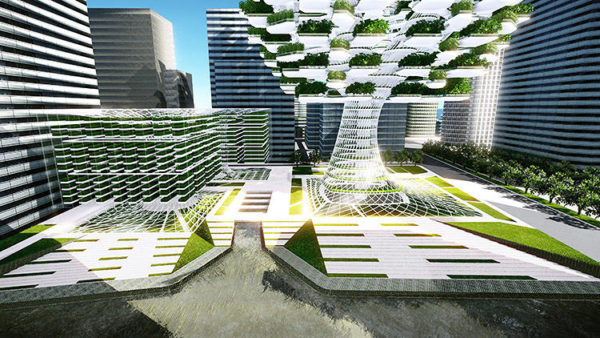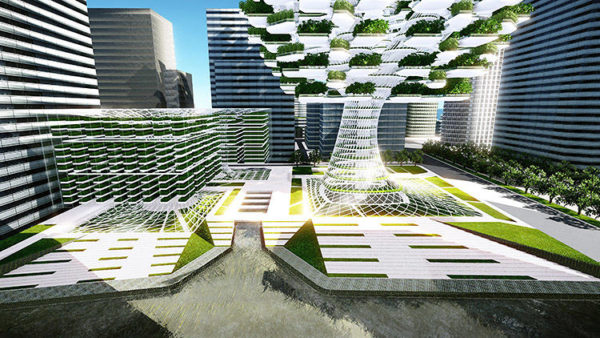 According to the details, the Urban Sky farm is covered in leaf-like decks that can provide 24 acres of space for growing fruit trees and plants, like tomatoes. The trunk of the tree contains an indoor hydroponic farm for greens; solar panels and wind turbines at the top of the tower provide enough energy to power the entire building. The design would also capture rainwater and filter it through a constructed wetland, before returning it to a nearby stream.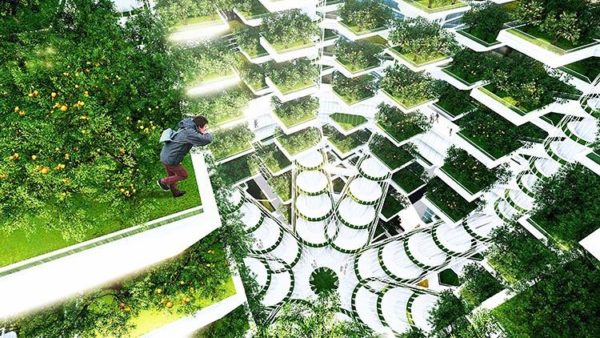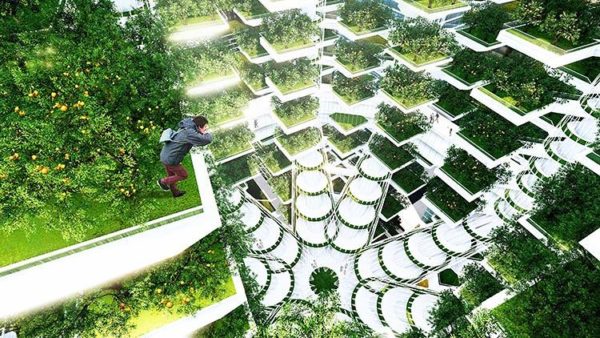 The farm's technology will also allow space to efficiently host more than 5,000 fruit trees. The architects of the building, Steve Lee and See Yoon Park, told reporters that their farm is more than an issue of economic feasibility. They claimed the farm can provide more trees than the average urban parks, helping resolve urban environmental issues such as air pollution; water run-off and heat island effects, resulting in restoring the balance to the urban ecology.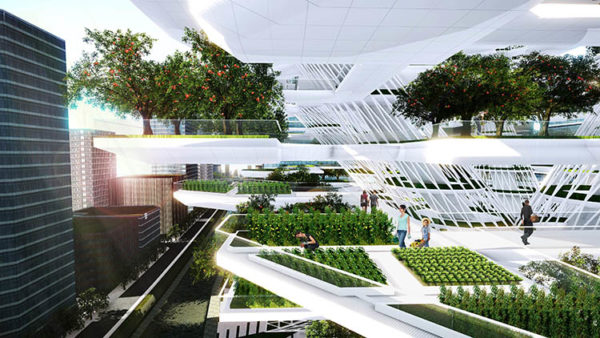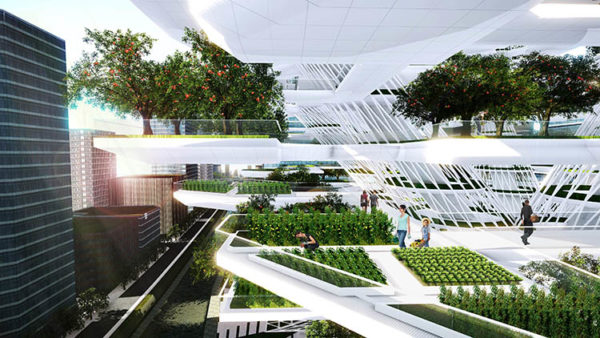 The farm also doubles as a community garden, park space and farmers market, supplying legit fruit and vegetables to a city that needs to cut the cost of produce.
"Our version of the vertical farm was intended to become an independent, open-to-air structure which would be purely focusing on farming activities and sustainable functions such as generating renewable energy and performing air, and water filtration," Lee and Park revealed about their newly designed building.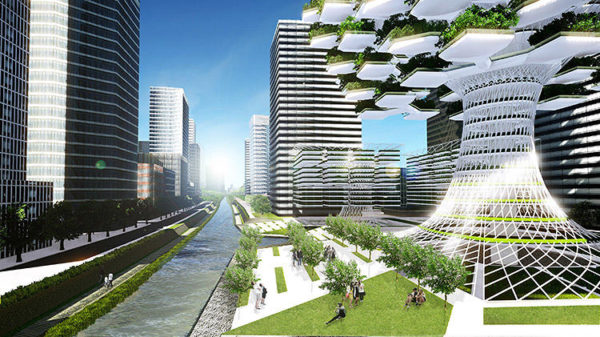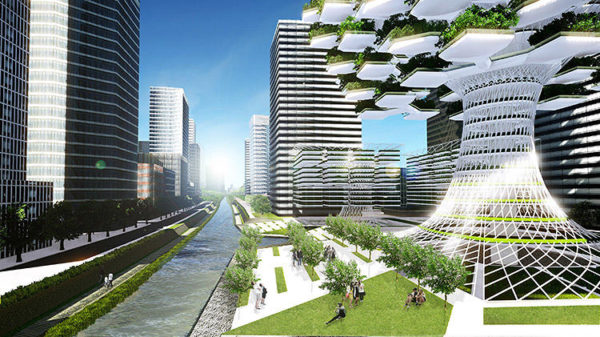 The architects also said they have planned to situate the project in the middle of downtown Seoul, South Korea. According to them, Seoul is the ideal place to test their prototype because the city is specifically very dense and highly active, and that the city has suffered for a long time, from all sorts of environmental problems due to rapid urbanization.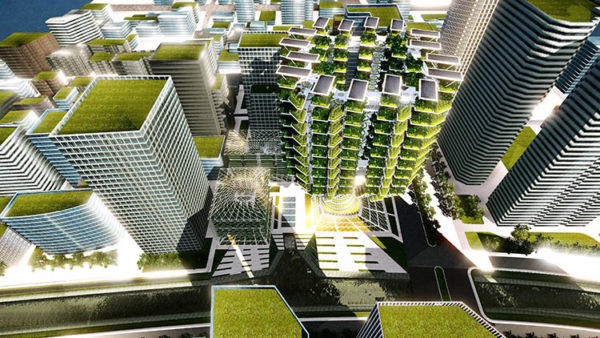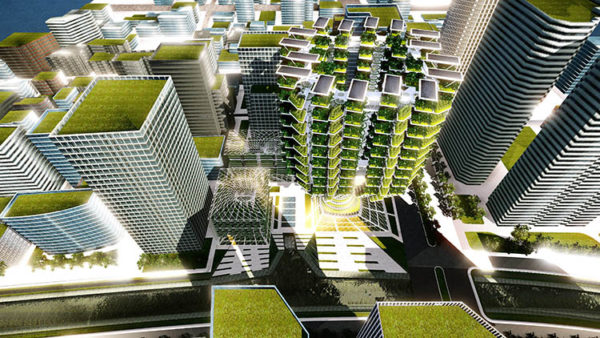 Already, South Korea has started experimenting with similar vertical farming. A project, based in the city of Suwon, is growing food in a three-story building. Owners of the facility are planning to soon expand it into a skyscraper.
For this current farm by Lee and Park, it is only in its conceptual stage. It is still yet to be tested on the ground. But despite the idea behind it showing a very promising innovation that could help produce much-needed food, at the same time, it also saves the environment from further damage.
---
This article (New Conceptual Urban Sky Farm Produces 24 Acres of Crops and Green Energy [Photos]) is free and open source. You have permission to republish this article under a Creative Commons license with attribution to the author and AnonHQ.com.
---
You want to support Anonymous Independent & Investigative News? Please, follow us on Twitter: Follow @AnonymousNewsHQ