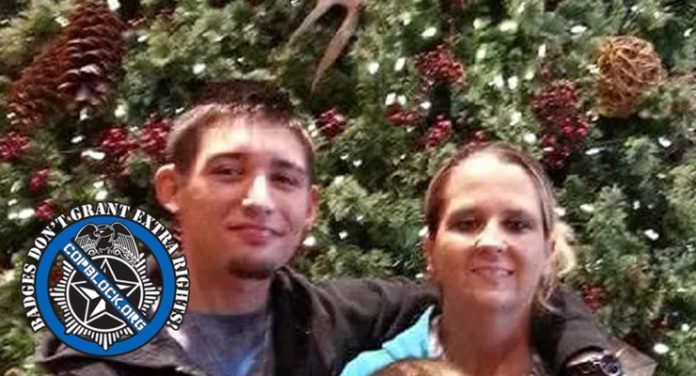 Magnum Phillips was a twenty-three-year-old who had a not so unusual argument with his girlfriend, resulting in him being locked out of their North Springfield house in Missouri. In a heightened emotional state, he called the police, but before they arrived, he and his girlfriend had worked out their differences and he was able to enter the home. He called the police, and according to dispatch reports, the call was canceled. That didn't stop another over-zealous officer from barging his way into the home and killing Magnum within fifteen seconds of walking through the front door.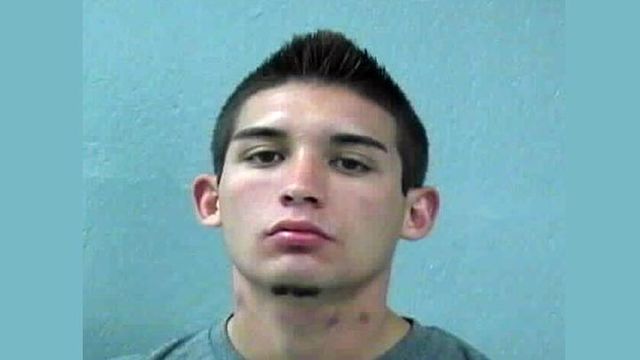 The officer's name is Colby Helms. By the looks of him, he doesn't have much experience as a cop or real-life situations. Helms' story included Magnum taking his gun from his hands, placing his finger on the trigger and shooting himself. The current narrative, as it stands, opens itself to numerous questions. If the call was canceled, why was Helms there in the first place? Why did he enter the home? How did he end up in the bedroom, engaged in a struggle with Magnum? Helms' story was obviously bought by the department and the District Attorney, who declined to bring charges – or even a grand jury, for that matter.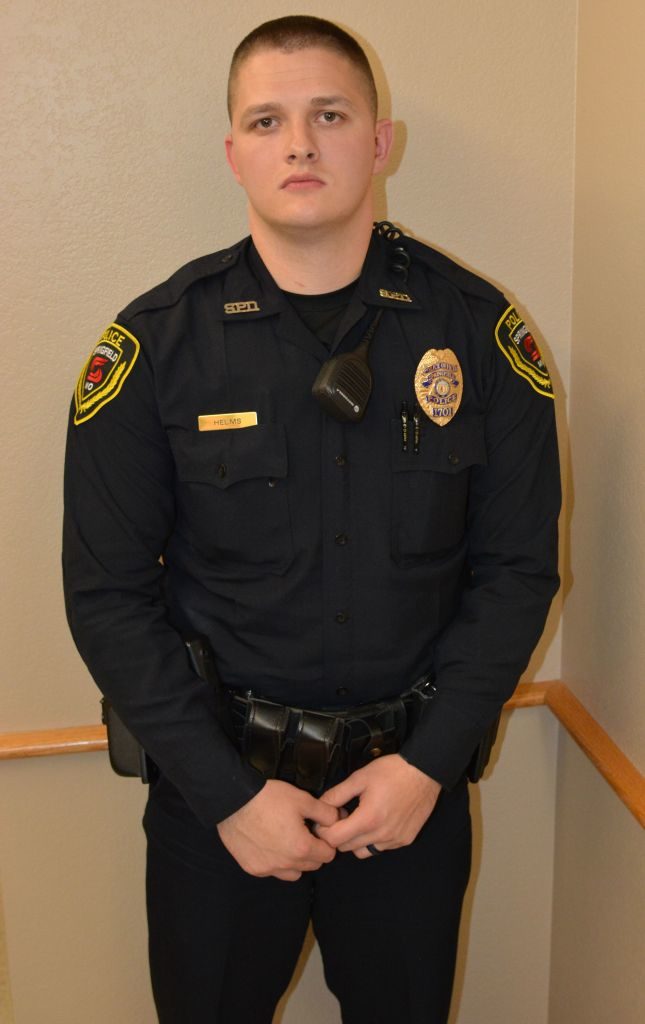 Helms' story falls apart when the forensics of the gun are examined. According to Helms' story, Magnum grabbed the gun, which would undoubtedly leave fingerprints or DNA – none have surfaced after examination. The problem is, Magnum had cut his hand between his fingers prior to Helms arrival at the house. Both of his hands were covered in blood, as is apparent in the crime scene photos. How is it that Magnum grabbed Helms' gun, pulled the trigger, yet didn't leave a single fingerprint or trace of blood? Helms' account of the incident is an obvious fabrication.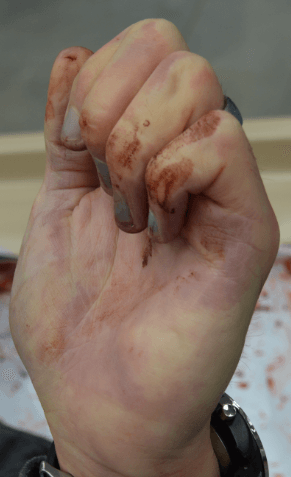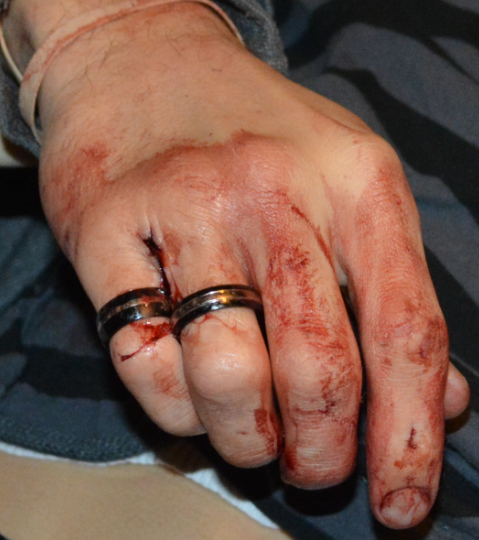 According to Helms, when he entered the bedroom, Magnum had a small pocketknife to his own throat. He told Helms to back away, but instead, Helms drew his firearm and continued to approach. Helms then claims to have grabbed Magnum by the wrist, when the two fell onto the bed and a struggle ensued. Despite the clearly lacking forensic evidence backing up Helms' account of the incident, the shooting was found justified. Not only were forensic discrepancies present, Helms' story seemed to change with every interview he participated in, conducted by investigators. He first claimed to hear a male scream from the back room, therefore he entered and headed to the bedroom. He then said that he saw blood drops on the floor and followed them to the bedroom.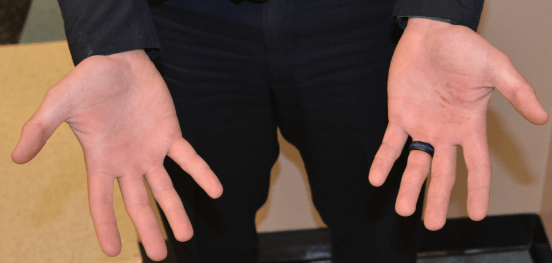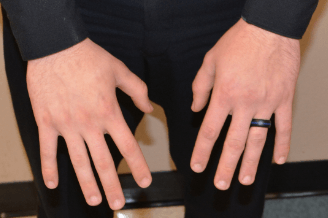 According to Magnum's girlfriend, Amanda, and her mother, who were both on scene, Helms just walked in without permission. He also failed to have his dash cam or lapel recorder activated during the incident. Helm's report also directly contradicts the call dispatch information. According to Helms' report, Helms' claims to have heard the dispatcher saying there was a loud disturbance involving a male and female yelling, however, the call remarks tell a very different story. The call remarks clearly indicate that there was no disturbance and that the male caller (Magnum) was just upset that he had been locked out. This of course, is yet another example of an officer fabricating a story to coincide with his own facts and circumstances.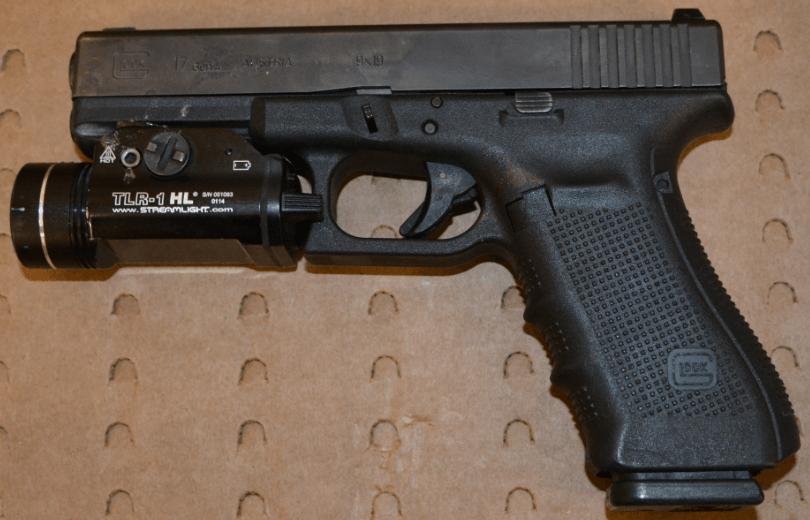 The fact Officer Helms' got a pass from both his department and the prosecutor, is as clear of an example of blue privilege as has ever been seen. The lack of blood or fingerprints found on Helms' firearm is proof within itself, that Magnum at no time had contact with the firearm. Combine this with the fabrications in the police report and you have what is known in police terms, a probable cause for arrest. It is unfortunate that we live in a world where the innocent are killed and murderers walk free to kill again. From the time Helms entered the house until Magnum was dead, was only 15 seconds. This was revealed by Helms' own words at deposition. This alone shows a rush to kill, something we've seen all too many times before.

Helms' report was full of generic police catch phrases used to justify violence. "He attempted to pull away from me … he began to resist, making it more difficult to restrain him … he continued to push and struggle with his body, making it difficult to stay on top of him…" Each of these is an "all purpose" response taught to police in the academy. This 'creative articulation' of facts is the one thing that allows police to continue their killing unabashed. Instead of the narrative being a barbaric cop forcing his way into a house and murdering a young occupant, it reads that a suicidal male fought an officer and took his own life with the officer's gun.
The police department was not forthcoming with information, and have stalled on several Freedom of Information Act requests. Officer Helms is believed to be still employed with the department.
Sources: Cop Block, Ozarks First.
---
This article (New Details in the Police Killing of Magnum Phillips – Forensics Contradict Officer's Statements) is a free and open source. You have permission to republish this article under a Creative Commons license with attribution to the author and AnonHQ.com.
---
Supporting Anonymous' Independent & Investigative News is important to us. Please, follow us on Twitter: Follow @AnonymousNewsHQ