Michael Hastings was an American author and freelance investigative journalist. He served as a contributing editor to Rolling Stone and also as a reporter for Newsweek and BuzzFeed.
Hastings rose to prominence with his coverage of the Iraq War for Newsweek in the 2000s. Having been exposed to the military, Hastings took a special interest in investigating the excesses of senior officials of the United States Armed Forces.
In 2010, Hastings published "The Runaway General" in Rolling Stone, a profile of General Stanley McChrystal, who was serving then as commander of NATO's International Security Assistance Force in the Afghanistan war. The article documented the widespread contempt for Barack Obama and his civilian government officials by the general and his staff. This ultimately ended the career of the four-star General McChrystal. Hastings later received the George Polk Award for his work.
Although Hastings was a known Obama supporter, attending his victory party after the 2012 presidential election, Hastings later became a vocal critic of the Obama administration and the Democratic Party. Hastings had become frustrated regarding how the Obama administration was spying on Americans.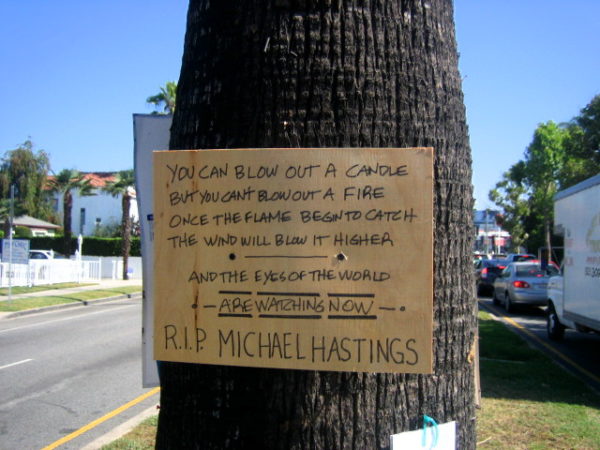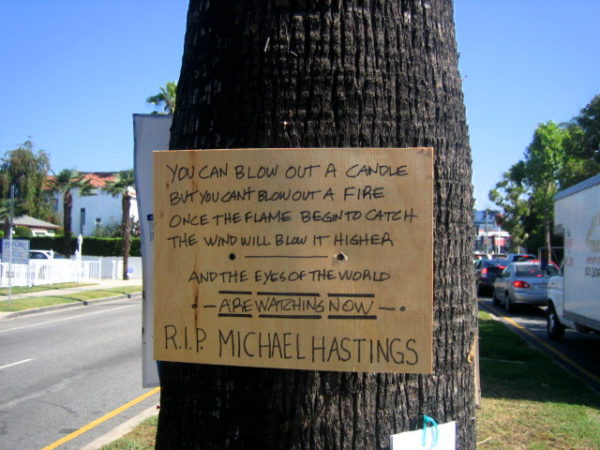 In early 2013, the United States Department of Justice started investigating some investigative journalists. Hastings, angered, stated the Obama administration was waging an unacceptable war on press freedoms. On June 7, 2013, he published the article "Why Democrats Love to Spy On Americans" on BuzzFeed. Eleven days after the publication, Hastings died in a very mysterious high-speed automobile crash in Los Angeles, California. Surveillance footage of the crash showed Hastings' Mercedes C250 speeding south on Highland Ave and running a red light. Two small explosions near the bottom of his car were seen moments before hitting a tree and bursting into flames. His death raised serious questions.
What raised the suspicion of foul play in the crash is that a day after Hastings' death, Robin Abcarian of the Los Angeles Times revealed Hastings had been investigating the then director of the Central Intelligence Agency (CIA), John Brennan. Another reporter of the outlet, Andrew Blankstein, also came forward to say Hastings was investigating Brennan before he met his death.
Hastings' wife Elise Jordan also confirmed, in addition, that her husband had been working on a profile of Brennan when he died. The CIA, of course, knew about Hastings' investigations. Hastings was also placed under investigation by the Federal Bureau of Investigation (FBI).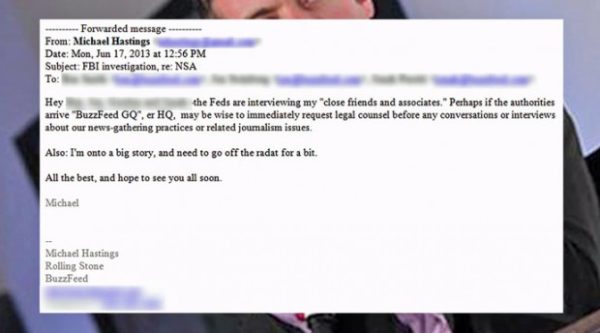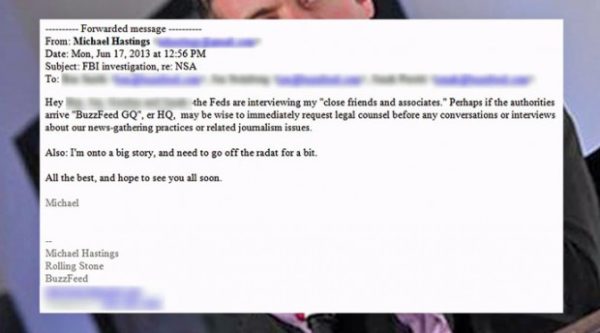 Three days after Hastings' death, Staff Sgt. Joseph Biggs told KTLA that he had received an email from Hastings 15 hours before his fatal crash. Biggs made the email public. With the subject line "FBI Investigation, re: NSA," Hastings wrote to his coworkers: "The Feds are interviewing my 'close friends and associates.' Perhaps if the authorities arrive 'Buzzfeed GQ', er HQ, may be wise to immediately request legal counsel before any conversations or interviews about our news-gathering practices or related journalism issues. Also: I'm onto a big story, and need to go off the radat for a bit. All the best, and hope to see you all soon."
A few days after Biggs made the email public, the former United States National Coordinator for Security, Infrastructure Protection, and Counter-terrorism Richard A. Clarke told the Huffington Post that what is known about the crash is consistent with a cyber attack on a car. "There is reason to believe that intelligence agencies for major powers, including the United States know how to remotely seize control of a car. So if there were a cyber attack on [Hastings'] car and I'm not saying there was, I think whoever did it would probably get away with it."
Even before the death of Hastings, in 2011, computer scientists at the University of California, San Diego, and the University of Washington explained how hackers could maliciously harm drivers by taking control of their car's functions, including brakes, airbags, steering, and fire-suppression systems.  The Defense Advanced Research Projects Agency Program Manager, Dr. Kathleen Fisher, also warned of the inherent vulnerability in modern cars that operate without basic firewalls.
Despite computer experts acknowledging that technology to hack modern cars exists, the media rubbished it, labeling it as a mere conspiracy theory.
However, as part of WikiLeaks' recent dump of more than 8,700 documents belonging to the CIA, it was revealed the CIA has been investigating ways to manipulate the control systems of modern vehicles. In fact, the main aim of the CIA is to use the technology to carry out secret assassinations of its opponents.
WikiLeaks reported: "As of October 2014 the CIA was also looking at infecting the vehicle control systems used by modern cars and trucks. The purpose of such control is not specified, but it would permit the CIA to engage in nearly undetectable assassinations."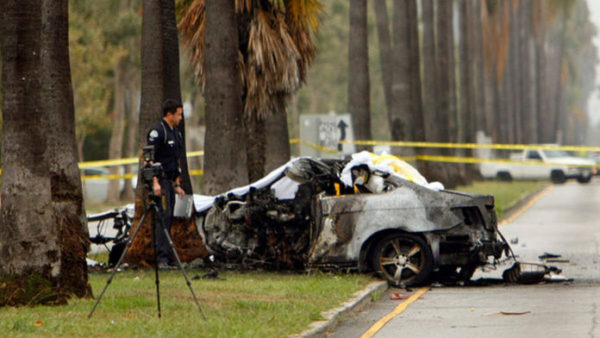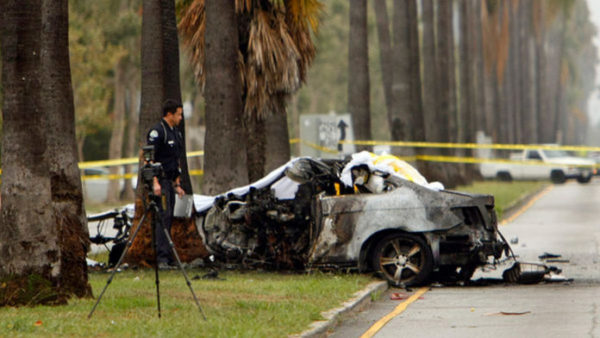 Somebody may say the CIA started to use the technology in 2014 per the revelation of WikiLeaks, making it impossible for the agency to have targeted Hastings. But what such person should bear in mind is that WikiLeaks only captured the official starting date of the CIA's involvement with the technology. It's unknown what the 'unofficial' date is when the CIA started looking into the technology. The CIA fully explored the technology before putting it on file. Indeed, Hastings' death was never an accident. The most dangerous job today on the planet is to try to protect the public from government abuse.
---
This article (Does New Evidence Suggest CIA Plot to Murder Investigative Journalist Michael Hastings?) is a free and open source. You have permission to republish this article under a Creative Commons license with attribution to the author and AnonHQ.com.
---
Supporting Anonymous' Independent & Investigative News is important to us. Please, follow us on Twitter: Follow @AnonymousNewsHQ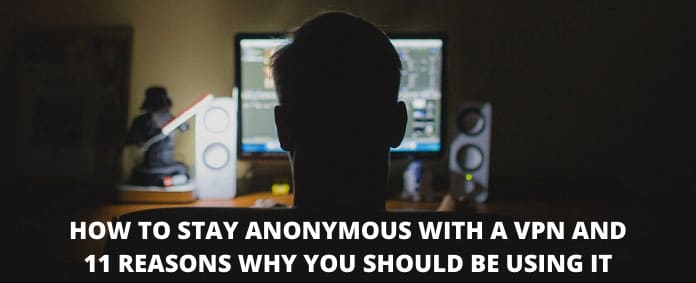 Get Your Anonymous T-Shirt / Sweatshirt / Hoodie / Tanktop, Smartphone or Tablet Cover or Mug In Our
Spreadshirt Shop
!
Click Here
Remove all ads by clicking here
" target="_blank">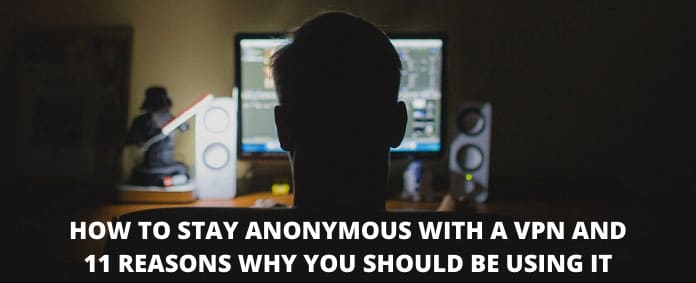 Get Your Anonymous T-Shirt / Sweatshirt / Hoodie / Tanktop, Smartphone or Tablet Cover or Mug In Our
Spreadshirt Shop
!
Click Here
Remove all ads by clicking here
[/eaa_ads]