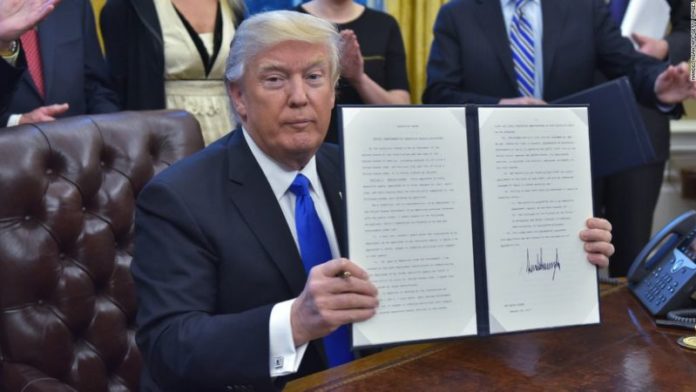 A new report out this week, written in part by Dallas Police Chief David Brown, hopes to educate Donald Trump on the realities of crime in America, and urged him to prioritize his actions to reduce violent crime. In a nutshell, a well known law enforcement chief, who came to the nation's attention after five officers were killed under his command, told Donald Trump that his current executive actions intended to fight crime will be a failure. Brown's report looks to head off potential problems by counseling the president on what not to do.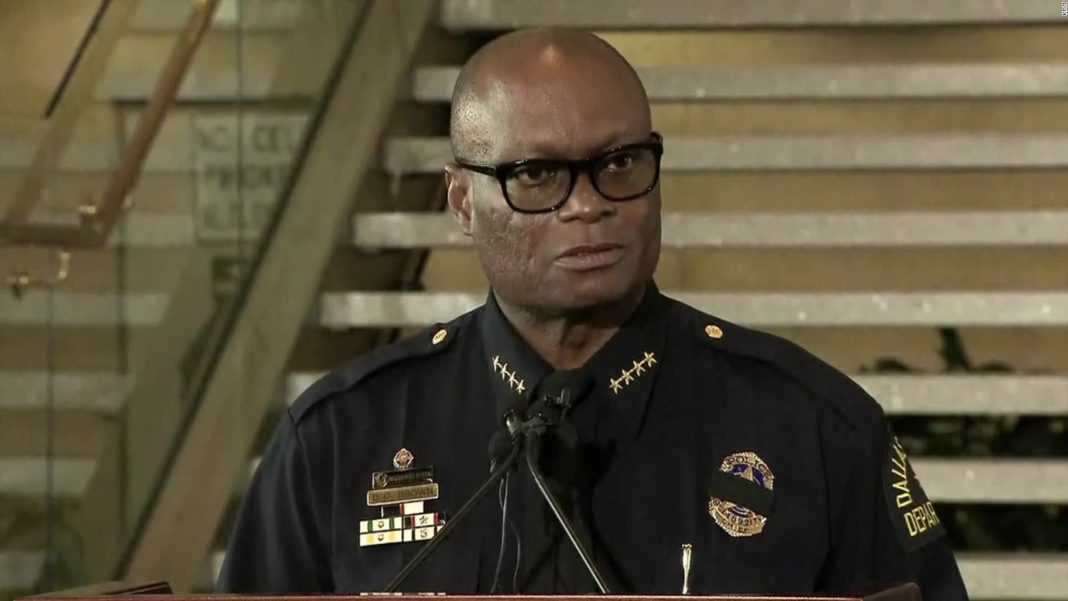 The report makes clear one hard to ignore point; "Decades of experience have convinced us of a sobering reality: today's crime policies, which too often rely on jail and prison, are simply ineffective in preserving public safety." Trump's campaign promises, to fight the ever-growing crime problem in the United States, are based more on his personal conjecture rather than on hard facts. Now that his campaign promises have turned into actionable executive orders, he has caught the attention of the people who would know more about the subject than anyone: the police.
Trump ordered his new Attorney General Jeff Sessions, a staunch conservative who sees the constitution and race relations through the lens of a bible, to "review existing Federal laws to determine whether those laws are adequate to address the protection and safety of Federal, State, tribal, and local law enforcement officers." As it is, a person can be sentenced to prison for battery on a police dog, as though the dog were a human police officer; so to say that police aren't protected would be grossly ill informed. Resisting arrest and obstructing an officer are two of the more blatantly abused statutes by police, who see anyone who challenges their authority as worthy of being beaten and taken to jail.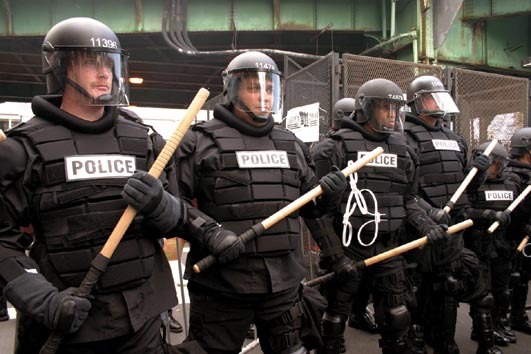 Expansion of these charges to become hate crimes is a proposal that has been kicked around. If Trump has his way, the police state would in effect become a modern day Gestapo. Thankfully there are law enforcement officers willing to stand up to Trump and remind him that he is to entitled to his own facts, particularly where the safety of citizens is involved. The report puts forth five policies in hopes of guiding Trump on how to handle reforming the justice system in the years to come:
Prioritize resources to combat violent crime.
Support reducing unnecessary incarceration and Federal sentencing reform
Increase mental health and drug treatment
Bolster community policing
Preserve and expand recidivism reduction
"Law enforcement's commitment to the public safety of our country compels us to urge the new administration to act swiftly and decisively to support methods that work to reduce crime and to move away from outdated methods that do not work." Chief David Brown and his team have come up with a common sense plan for reform that would take emphasis off of locking people up for petty crimes and drug charges, and would focus on rehabilitation and community building.
Active law enforcement leaders can see that the current system hasn't worked for a long time and if we are to move forward as a society, drastic changes need to be made.
---
This article (New Report from Top Police Chief Challenges Trump's Executive Orders on Crime) is a free and open source. You have permission to republish this article under a Creative Commons license with attribution to the author and AnonHQ.com.
---
Supporting Anonymous' Independent & Investigative News is important to us. Please, follow us on Twitter: Follow @AnonymousNewsHQ