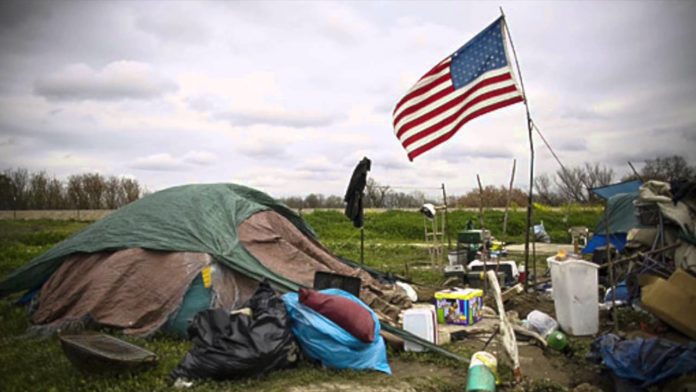 In 2016, the US was warned about its high poverty rate in the International Monetary Fund's annual assessment of the economy. According to the Census Bureau's latest statistics, more than 45 million people (or 14.5% of all Americans) live below the poverty line.
To address deep poverty in the country and hold lawmakers accountable, Philip Alston, the UN special rapporteur on extreme poverty and human rights, embarked on a 15-day coast-to-coast tour through California, Alabama, Georgia, Puerto Rico, West Virginia, and Washington DC.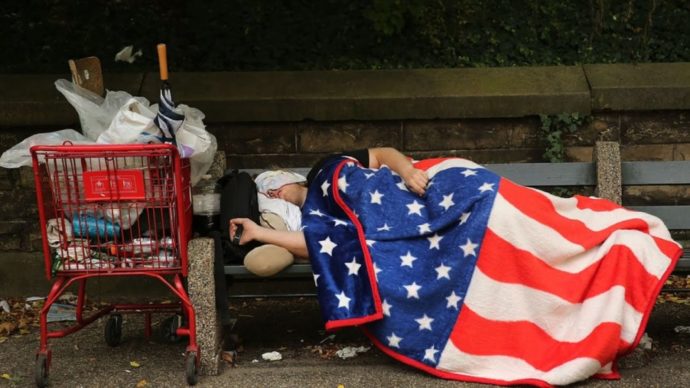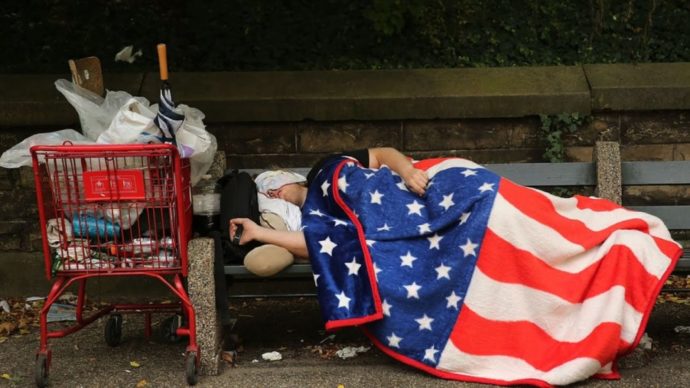 Alston says he was shocked by what he saw in the United States:
"I met with many people barely surviving on Skid Row in Los Angeles. I witnessed a San Francisco police officer telling a group of homeless people to move on but having no answer when asked where they could move to.
"I heard how thousands of poor people get minor infraction notices which seem to be intentionally designed to quickly explode into unpayable debt, incarceration, and the replenishment of municipal coffers.
"I saw sewage-filled yards in states where governments don't consider sanitation facilities to be their responsibility. I saw people who had lost all of their teeth because adult dental care is not covered by the vast majority of programs available to the very poor.
"I heard about soaring death rates and family and community destruction wrought by opioids. I met with people in Puerto Rico living next to a mountain of completely unprotected coal ash which rains down upon them, bringing illness, disability and death."
The American Dream is rapidly becoming the American Illusion as the United States now has the lowest rate of social mobility of any of the rich countries. #USApoverty pic.twitter.com/bSKivw6HxS

— Philip Alston (@Alston_UNSR) December 15, 2017
In Los Angeles, in the heart of one of America's wealthiest cities, Alston found homeless people living in dire poverty outdoors in tents. In San Francisco, he saw that apart from St Boniface and its sister church, no other place of worship welcomes homeless people.
In Alabama, he found the rise in poverty had disproportionately affected people of color and women. He witnessed sewage gurgled up into kitchen sink, hand basin and bath, filling the house with a sickly-sweet stench.
This elderly woman relies on oxygen to survive and suffers frequent health complications, yet her home is without electricity. #PuertoRico #USApoverty pic.twitter.com/h7H06iqrxg

— Philip Alston (@Alston_UNSR) December 11, 2017
After his tour, Alston noted:
"The foundation stone of American society is democracy, but it is being steadily undermined. In the US there is overt disenfranchisement of vast numbers of felons, a rule which predominantly affects Black citizens since they are the ones whose conduct is often specifically targeted for criminalization. The net result is that people living in poverty, minorities, and other disfavored groups are being systematically deprived of their voting rights."
FULL STATEMENT on my two-week visit investigate #USApoverty available at https://t.co/0BVL8Dc7j5 @UNHumanRights pic.twitter.com/bcfCZqeYar

— Philip Alston (@Alston_UNSR) December 15, 2017