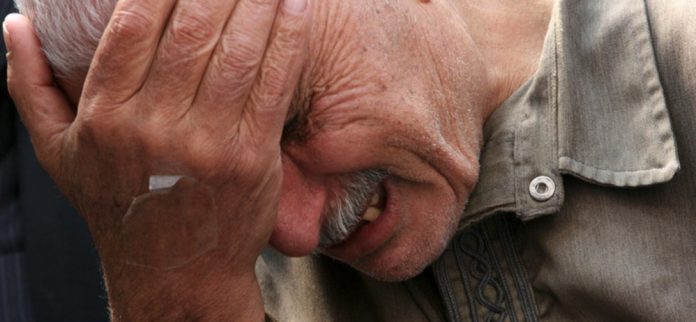 Gary Harrington paid the penalty for building three reservoirs and collecting rainwater on his 170-acre property on Crowfoot Road, in rural Eagle Point. His ponds held more than 13 million gallons of water, enough to fill about 20 Olympic-sized swimming pools. He was convicted of nine misdemeanors and sent to 30 days in Jackson County Jail, slapped with a $1,500 fine, and ordered to breach his dams and drain his ponds. Why?
Because a reservoir set-up, complete with 10- and 20-foot-tall dams, is forbidden without the state-issued water-right permits — since Oregon law dictates that water is a publicly owned resource — and he did not possess said permits. Interestingly, Harrington and his brother had asked the 'water managers' for a water certificate in 1973, but since he was just collecting rainwater, they couldn't issue him one.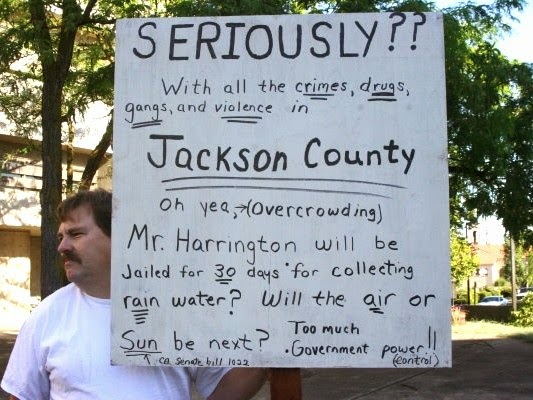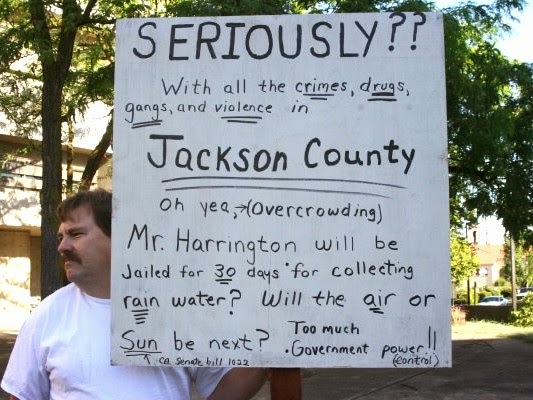 "The government is bullying. They've just gotten to be big bullies and if you just lay over and die and give up, that just makes them bigger bullies. So, we as Americans, we need to stand on our constitutional rights, on our rights as citizens and hang tough. This is a good country, we'll prevail," Harrington told CNS News.
In 2007, a Jackson County Circuit Court judge denied his permits. They ruled that he had "illegally withdrawn the water at issue from appropriation other than for the City of Medford". "[In 2003] They issued me my permits. I had my permits in hand and they retracted them just as arbitrarily, basically. They took them back and said 'No, you can't have them,' so I've been fighting it ever since," Harrington added.
A 1925 law states the city of Medford holds all exclusive rights to "core sources of water" in the Big Butte Creek watershed and its tributaries.
"Way back in 1925 the city of Medford got a unique withdrawal that withdrew all — supposedly all — the water out of a single basin and supposedly for the benefit of the city of Medford. The withdrawal said the stream and its tributaries. It didn't mention anything about rainwater and it didn't mention anything about snow melt and it didn't mention anything about diffused water, but yet now, they're trying to expand that to include that rain water and they're using me as the goat to do it," Harrington clarified.
Oregon Water Resources Department Deputy Director -Tom Paul, told Medford Mail Tribune, "Mr. Harrington has operated these three reservoirs in flagrant violation of Oregon law for more than a decade. What we're after is compliance with Oregon water law, regardless of what the public thinks of Mr. Harrington."
Get Your Anonymous T-Shirt / Sweatshirt / Hoodie / Tanktop, Smartphone or Tablet Cover or Mug In Our Spreadshirt Shop! Click Here
---
You want to support Anonymous Independent & Investigative News? Please, follow us on Twitter: Follow @AnonymousNewsHQ
---
This Article (Oregon 'Rain Man' Fined, Sent To Jail For Collecting Rainwater) is free and open source. You have permission to republish this article under a Creative Commons license with attribution to the author and AnonHQ.com.