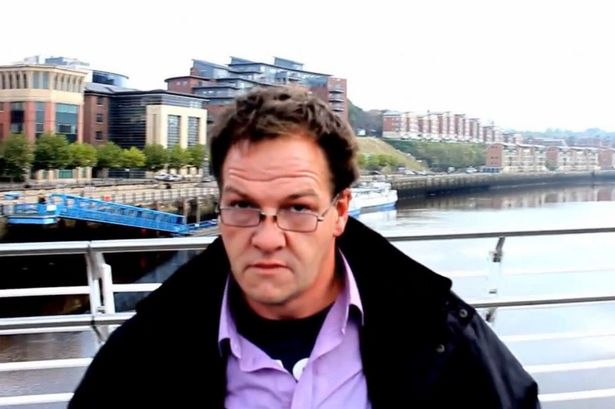 Roger Lee, 45, who got a 12-year-old pregnant in 1998, is behind bars for 2 years 4 months and put on the sex offenders register indefinitely after he admitted travelling more than 300 miles to try to have sex with a 14-year-old girl. Dark Justice set up a profile on the chat website Badoo and Lee, who used the name 'ForHire', soon started chatting openly with 'Rebecca', who he thought was a schoolgirl.
Judge Sean Morris at Newcastle Crown Court observed:
"You entered into a conversation with them on the Internet and they pretended the female was 14 and you went for it. You arranged to come to Newcastle from Basingstoke to have sexual intercourse with a 14-year-old child. That is extremely serious. There was in fact no child involved at all, which limits the category into which your offending falls. That will be quite difficult for some people to understand and I don't blame them. I'm firmly of the view that you are a dangerous individual to young children."
Prosecutor Tim Gittins said:
"These men, who describe themselves as undercover journalists, worked together in order to set up a sting operation to identify and catch pedophiles. They set up a false female profile on Internet website Badoo. It is meant for over 18s but once he contacted her she indicated she was only 14. He stated he liked young girls and had previously had a relationship with a female aged 12. The messages continued over several days and began to become sexually explicit, at the defendant's instigation and he sent a picture of his penis. She then said her mum was going away on October 8 and he couldn't get up here fast enough."
Lee arranged to meet Rebecca at the Millenium Bridge at 9 am on October 9, 2014 where he was confronted by two men. When he realized that the game was over, he immediately fled the scene. After running off, Lee sent a text message saying he was going to kill himself before being arrested on the A1 heading south.
The two men behind Dark Justice were at the sentencing hearing to see Lee sent to prison. One of the men later said:
"Every day we were picking up the paper and it is pedophile, pedophile, pedophile. We want to prevent this sort of thing from happening, see a change in the law so that Internet users have to identify themselves by credit card, something has to happen. This sentence shows what we do works. We continue to do it. The police reaction to what we are doing has been fine. They don't exactly say "get on with it" but they take us seriously. We don't want anyone to get hurt by what we do, we just want to protect people."
---
This Article (Pedophile Travels 300 Miles To Have Sex With A Schoolgirl, Gets Snared By Online Vigilantes [VIDEO]) is free and open source. You have permission to republish this article under a Creative Commons license with attribution to the author and AnonHQ.com.