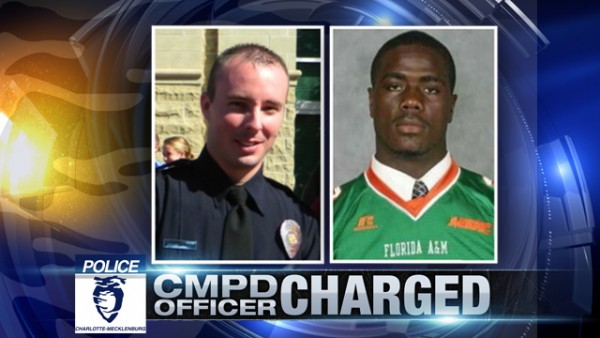 In September 2013, Jonathan Ferrell was shot multiple times by police in Charlotte, North Carolina, after he approached a nearby house for help.
The New York Daily News reported that prior to the shooting, Ferrell had crashed a car on a dark stretch of road. Soon after the impact, Ferrell managed to exit the vehicle by kicking out the back windshield. He then walked to a nearby house and knocked on the door to ask for help around 2:30 a.m. Ferrell was a football player for Florida's A&M University.
At the time, the woman living in the house was at the home with her infant son; mistakenly she thought Ferrell was trying to break into the residence and called the police.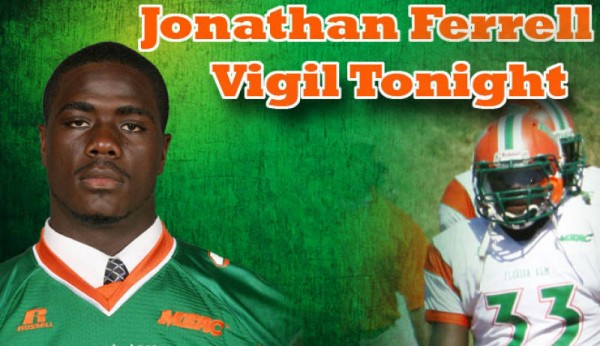 Officer Randall Kerrick, and two other police officers arrived at the house. A dashboard camera video released showed the officers in their car after they pulled up at the house. Ferrell is then seen briefly walking toward the police before breaking into a run as pinpoints of light flash on his shirt. Officer Kerrick then fired his weapon 12 times, hitting Ferrell 10 times; the shots were fatal. It is said eight of the bullets hit Ferrell while he was on the ground.
Before the video was released, the Charlotte Police Department had falsely claimed that when officers arrived at the scene, Ferrell was acting "aggressively" and tried charging at officer Kerrick. Fearing for his life, Kerrick is said to have fired his weapon multiple times.
However, the video footage shows that this was not the case. Prosecutors have now charged Kerrick with voluntary manslaughter; his trial began in early August, 2015. It was during the trial, that a second officer who was present at the scene of the shooting, described Ferrell as "amped up" and in a "zombie state."
Officer Adam Neal testified that he told investigators Ferrell appeared to be in a "zombie state" and "amped up" on the night of his death. According to Neal, Kerrick fired four shots at Ferrell, who allegedly fell on top of the officer and attempted to crawl over him. Kerrick fired six more times but Ferrell kept crawling, at which point he fired two more shots at him.
It is said that "amped up" and in a "zombie state" is a rhetoric used to describe African-Americans killed by cops and white supremacists.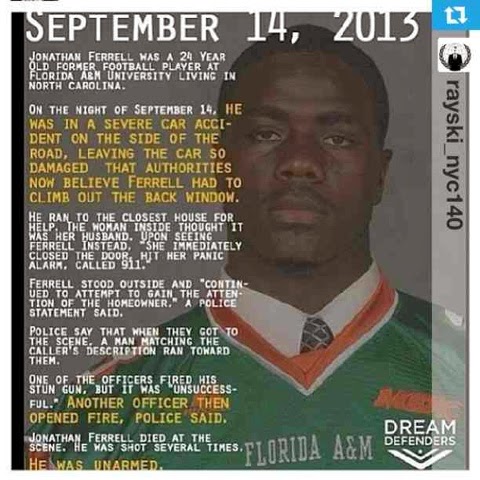 According to ThinkProgress, comparing Ferrell to a "zombie" is straight out of the playbook used by both law enforcement and the media to repeatedly defend the actions of officers. By using this description, the police are able to justify their use of force, especially in cases where the victim was unarmed.
Officers will then paint victims as animalistic or super-human. ThinkProgress chronicled events in which officers have used the term to defend their actions in the past. It is said officer Darren Wilson, who shot Mike Brown one year ago, described Brown as a "demon" who fought through the bullets.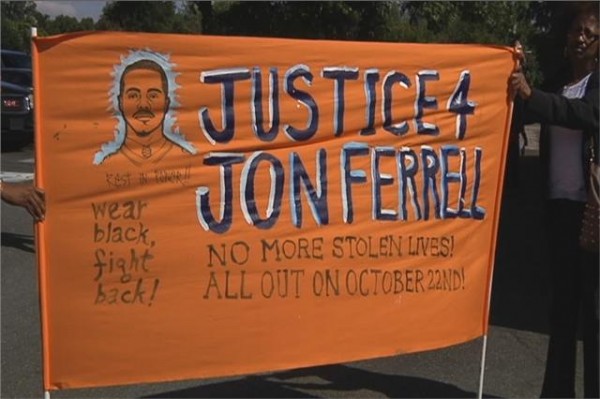 Another black man, Dontre Hamilton, was shot 14 times by a police officer who claimed Hamilton seemed to be growing stronger with "super human strength," and advanced through the bullets as if the officer were "shooting a BB gun." Rodney King, whose brutal beating at the hands of Los Angeles cops sparked days of rioting in the 1990s, was described as a "Tasmanian devil" with "hulk-like strength." In a case later settled for $2.5 million, officers shot a bipolar 38-year-old grad student, claiming the man seemed to have "super-human-type strength" and was unaffected by beatings or pepper spray.
---
You want to support Anonymous Independent & Investigative News? Please, follow us on Twitter: Follow @AnonymousNewsHQ
---
This Article (Police Officer Justifies Killing An Unarmed African-American, Describes Him as "amped up" and in a "zombie state") is free and open source. You have permission to republish this article under a Creative Commons license with attribution to the author and AnonHQ.com.