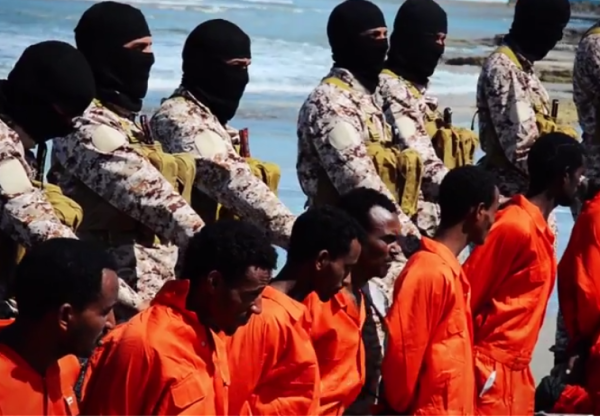 In the month of April, we published several stories about many African migrants losing their lives in the Mediterranean Sea in an effort to reach Europe. Today, we are going to tell you how African migrants are suffering in Israel and other troubled Arab countries.
In Israel, Africans are being expelled for not being Jews; in the Arab world, they are being killed by militants for not being Muslims. Israel has passed a new immigration law and is determined not to allow Africans onto their soil again. There are many African migrants who are in detention or are living in appalling conditions as we speak, in Israel. The crime they have committed is that they are black, and not Jews. But these (Jews) are the same people who were homeless and scattered around Europe before the second World War. Today, they have the effrontery to drive people from the land they illegally acquired with the support of their allies (the UK and the US).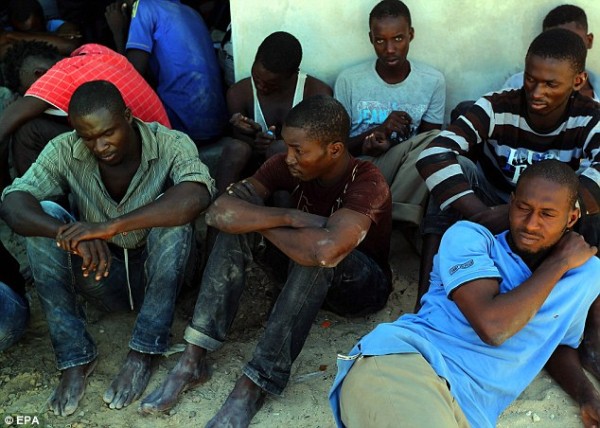 On April 19th, an undated video released by Islamic State (IS) militants showed the killing of a group of captured Ethiopians and Eritreans, in Libya. How did IS get to these Africans and brutally slaughter them like sheep or cows? It was only after the incident that it was revealed that these Africans were in Israel and had requested asylum but the Israeli authorities denied them, paying them some $3,500 to leave Israel for another 'third-world country' that would be willing to accept them as refugees.
Earlier this year, the Israeli Interior Minister, Gilad Erdan, said refugees who choose to travel to such 'third-world countries' would be safe and that they would receive fair treatment in the designated countries set to absorb them. Is this not a useless comment by the minister? If Israel cannot accept these immigrants, who should accept them on behalf of Israel?
When these unfortunate immigrants collected the monies meant to force them out of Israel, they headed towards Libya, hoping to cross the Mediterranean and reach mainland Europe. But their dreams were shattered as they fell into the hands of the evil ISIS. ISIS, and other armed groups, are now using Libya as a hub, committing all kinds of crimes from human smuggling to indiscriminate killings, and the most affected are the poor innocent Africans who leave their country in search of better place. Before this execution by ISIS, they had already executed some Coptic Christians, which included one migrant from Ghana.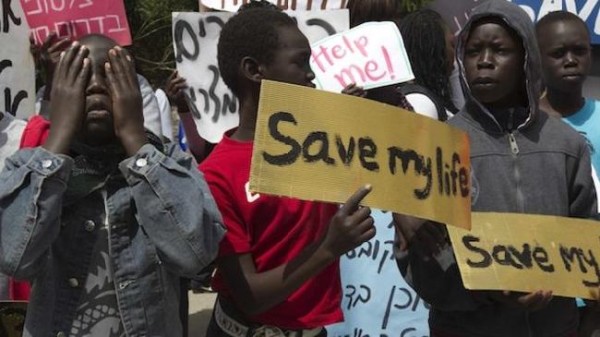 An article about the incident, which appeared on Revolution-News.com, quoted one African migrant who is still in detention in Israel as saying, "There are no words to explain the sorrow. Their families don't know about it at all and we don't intend to tell them now, because it will be hard for them. I was in Saharonim with one of them. It is hard."
Libya, once a peaceful country, has been destroyed thanks to the US and other European powers with support from the Arab League. If you listen carefully to the arguments made by some European countries regarding the fate of African migrants, you will realize that there are those who do not care at all about what happens to them. European and Western leaders are united to make African migrants suffer. Read the British response to the migration phenomenon, what Australian PM said and what Yisrael Katz, Israeli Minister of Transportation, has also said. They all agree not to let immigrants enter their countries. The slogan is, "Let them die."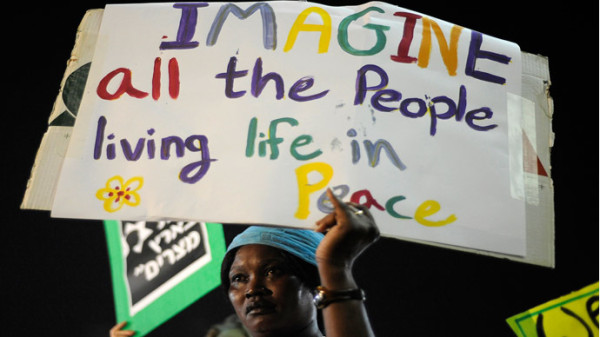 And very unfortunately, African governments are completely missing in action on the migration issue. We all know by now that these migrants leave their home countries in Africa because of the total failure of their governments. African governments are not committed to the welfare of their citizens, all they know is to buy huge cars and drive in convoys while their citizens suffer in abject poverty.
African governments have woefully failed and it is a big disgrace to the continent. The so-called African Union is a useless organization and is a proxy of Western interest. Unless a revolution, like the famous French Revolution, happens in Africa, the continent will not move forward. African leaders are completely useless and confused. It is time for African citizens to be on the neck of their governments and we would continue to champion that. We want a better place for all humanity. Innocent people cannot continue to die in this way, due to poverty. We are Legion… we do not forgive… we do not forget… expect us to be on the neck of African governments, henceforth.
---
You want to discuss a certain topic with likeminded people or you want to organize a local protest or you have an idea for a project that can help people in need in your local community or all around the world? Join our forum! www.anonboards.com
---
You want to support Anonymous Independent & Investigative News? Please, follow us on Twitter: Follow @AnonymousNewsHQ
---