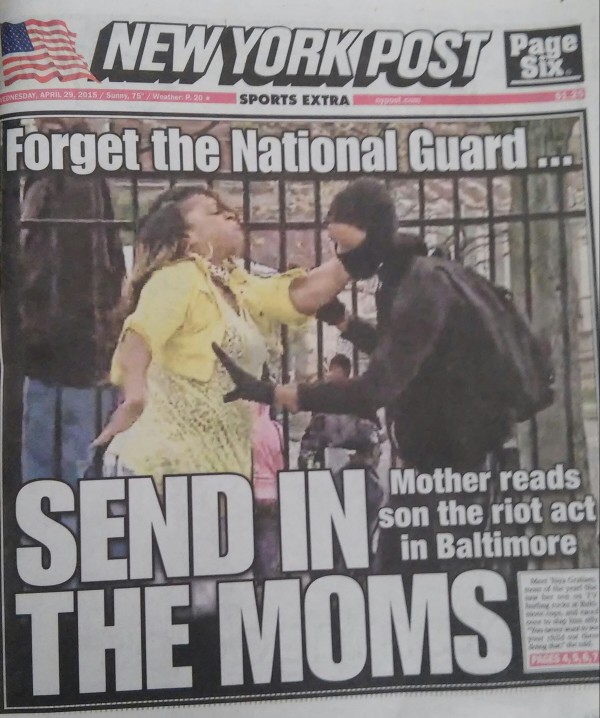 The brutal killing of Freddie Gray by a police officer in Baltimore is revealing interesting findings in American society. Some say this is hypocrisy, others call it double standards. Whatever it is, it is not right for a country that prides itself as 'the leader of the free world' and highly civilized to be engaging and glorifying acts that are considered to be for primitive societies of the past.
By now, we have all seen the viral video in which a mother is seen slapping and beating her son for taking part in the Baltimore protest to demand for justice for Freddie Gray. The woman who committed this gross abuse against the 16 year-old boy was later identified as Toya Graham.
Since the incident, a lot has been said about it on mainstream and social media. Toya has been dubbed 'mom of the year' by many on social media and publications like the New York Post displayed her image on the front page with the headline, "Forget the National Guard… Send in the Moms."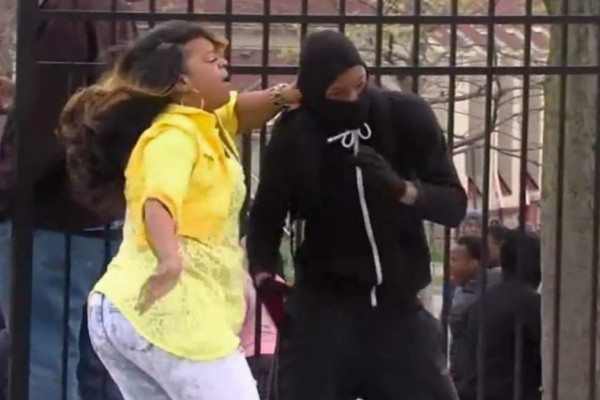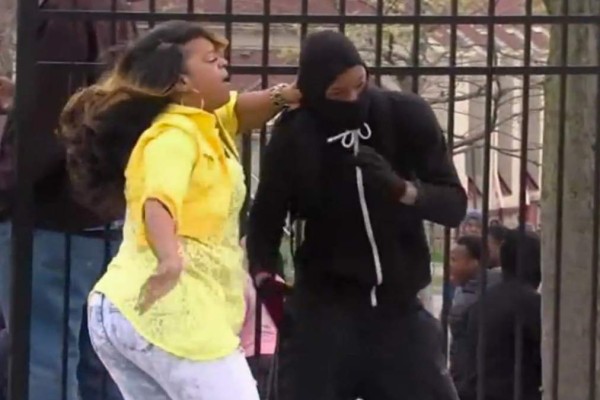 On the popular morning show on Microsoft and the National Broadcasting Company (MSNBC), 'Morning Joe,' two high profile people in America sat comfortably in their chairs and advocated for child abuse, shamelessly.
The host of the show, former Congressman Joe Scarborough, said, "Baltimore police officers asking parents to actually step in and try to do something to help out yesterday to bring the city under control during the riots… and one mother listened. She was captured on video discipline her son. Now, how many parents can relate to that? Doing what any good, strong mother would do. God bless her for doing that." Yes. You heard him. Those were the exact words that came out of his mouth. This is somebody who has been in Congress, advocating child abuse and rationalizing it with discipline.
A video played on the show, which was a press conference by the Baltimore Police Commissioner Anthony Batts, saw him not calling for calm, rather heaping praises on Toya's gross abuse against her son, who only wants justice to prevail by taking part in the protest.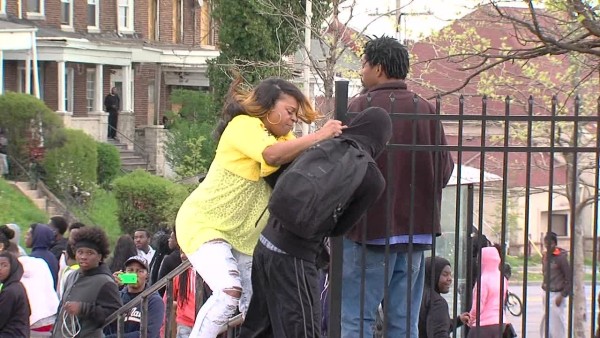 "You have one mother who grabbed her child, who had a hood on his head, and she started smacking him on the head because she was so embarrassed. I wish I had more parents that took charge of the kids out there tonight," he said, without even thinking twice.
It looks like Americans in general are also praising the beating of the teenager with the hashtag #MomOfTheYear, which is trending near the top of Facebook's most popular topics.
Meanwhile, under Title 3, Subtitle-6, Section 3-601 of Maryland law, the violent mother's actions constitute second-degree child abuse:
(d)  Second-degree child abuse:
(1) (i) A parent or other person who has permanent or temporary care or custody or responsibility for the supervision of a minor may not cause abuse to the minor.
According to the law, if the police observed a parent behaving like this in any other circumstance, the child would be taken from them by CPS and the parent would be charged with child abuse.
That did not happened in this case. Rather, the actions were glorified and labeled as 'discipline.' Independent observers are asking, does the law not matter when police are being protested, or is it ethical to call for non-violence and then advocate for violence when it is convenient? It's no wonder then that if somebody is fighting in America's interest, the person is a 'freedom fighter,' but if it is against, the person is a 'terrorist.' That is America for you… that is the American hypocrisy.
SOURCE:
http://theantimedia.org/msnbc-cops-millions-of-americans-advocate-for-child-abuse-amid-baltimoreriots/
---
You want to discuss a certain topic with likeminded people or you want to organize a local protest or you have an idea for a project that can help people in need in your local community or all around the world? Join our forum! www.anonboards.com
---
You want to support Anonymous Independent & Investigative News? Please, follow us on Twitter: Follow @AnonymousNewsHQ
---