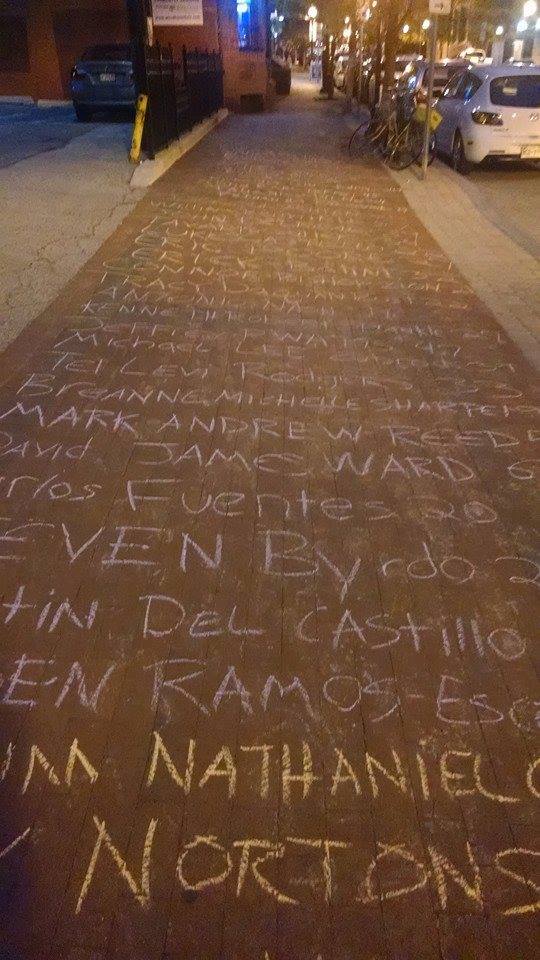 We hope that the death of Freddie Gray, will finally end the list of innocent people who have fallen brutally by the hands of reckless police officers in the United States (US). An artist in Baltimore has used their work to expose the police, and it is simply marvelous.
The artist, has taken it upon herself to show the world the nature of police brutalities in the US,  by producing a wonderful, yet sad piece of work. She has written the names of victims who have died from unprofessional police conducts over the years, on the ground with chalk. She started with victims killed on May 1, 2013 and wrote every name that has been recorded, up until the present day, as being killed by police. The present being Freddie Gray, who died from police brutality in Baltimore. She did this magnificent work by the sidewalk of the road.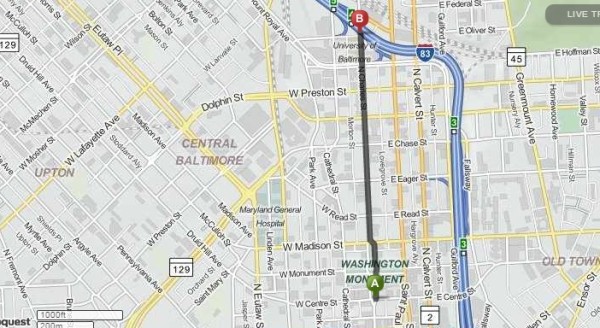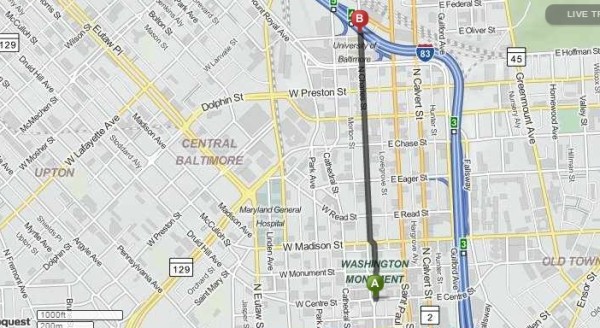 The names are said to stretch from Penn Station, to a George Washington monument in the middle of Baltimore city, and those who saw it have said it spans almost a mile.
It was a difficult task for her to complete, but it has touched the hearts of many activists. The extraordinary piece of work has been named "April", symbolizing it with the tragic events of the month which sparked the protests in the city of Baltimore.
Overall, she documented 398 killings by police, from 2013 to date, across the US. Meanwhile, 40 officers have died in the line of their duty during the same period. Twelve of those officer deaths were caused by automobile accidents, and ten others died from heart attacks. Isn't this statistic incredible compared to the number of innocent citizens these police officers have killed?
Activists have welcomed the artistic work and many have praised her for completing the tedious task, which has ultimately exposed police brutalities against innocent citizens. Since the police have vowed never to act professionally in the performance of their official duties, concerned and discerning citizens also should not hesitate to use all legitimate means available to tell the world the true nature of their country. A country which exposes its citizens to regular brutalities, despite openly priding itself as the leader of the Free World.
---
You want to support Anonymous Independent & Investigative News? Please, follow us on Twitter: Follow @AnonymousNewsHQ
---
http://theantimedia.org/chalk-names-of-police-murder-victims-stretch-nearly-a-mile-in-baltimore/