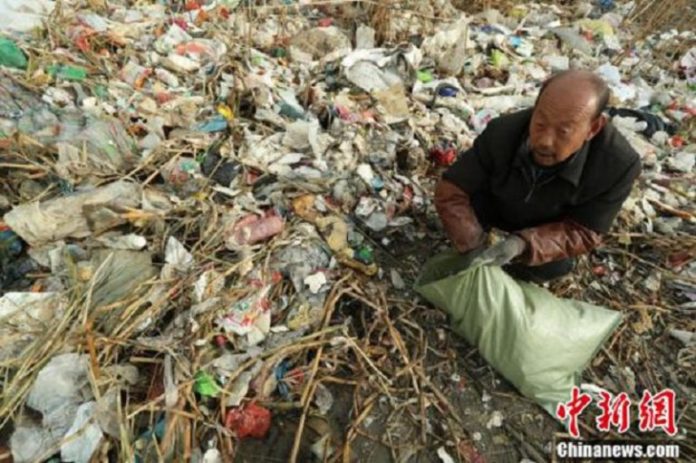 By Whitney Webb at trueactivist.com
Two ships are suspected of dumping large amounts of waste upstream from the drinking water reservoir of the Chinese metropolis.
Since China entered its now decades-long economic boom, it has wrestled, often unsuccessfully, against air, water, and soil pollution – with government officials often protecting offending industries and silencing dissent. However, that policy may soon have to change as pollution in China is reaching a breaking point. Earlier this year, a study commissioned by China's Water Resources Ministry found that more than 80% of water wells in the country – specifically those used by farms, factories, and rural households – were unsafe for human use due to pollution. Yet, the Chinese people, faced with few options, are being forced to use these contaminated resources regardless.
The latest example of water contamination comes from Shanghai, where over 100 tons of garbage were found to have contaminated the drinking water reservoir at Chongming island, which serves over 700,000 people. The reservoir is one of the four main water sources of China's largest city. The suspected offenders are two ships that have been consistently dumping waste upstream from the reservoir in the Yangtze river, though their affiliation is unknown. Over 40 workers were dispatched to clear out the massive amounts of waste crowding the river, but officials estimate that it could take weeks to clear. Despite the influx of garbage, Shanghai's water authority insist that the city water is safe to drink, though they have cut off the flow of this particular reservoir as they continue testing.
According to the Guardian, videos circulated on Chinese social media showed the areas surrounding the reservoir completed covered in a rainbow of plastic bags, medical waste, and household trash. "There's enough trash to cover several football fields," said one local resident who then pulled catheter bags and used IV sacks from the river. Needles and medical tubes have also been found in the sea of trash, which first began washing ashore in early November. Despite the fact that the city has launched clean-up efforts, new waves of garbage continue to flood the island, with a new hitting just this week.
Residents around Chongming Island have been suffering the consequences from environmental and water contamination for much of this past year. For example, in April, more than 500 students developed a slew of illnesses, some as severe as leukemia while others suffered from chronic nosebleeds and rashes. The onset of these health problems were blamed on an illegal toxic chemical dump carried out by nearby factories. Officials ignored the complaints of the children's parents despite the fact that chlorobenzene – a highly toxic, carcinogenic solvent – was found at levels nearly 100,000 times higher than the legal limit in local drinking water.
As much as people in other countries might like to think that this issue is China exclusive, the contamination of local drinking water supplies is a widespread – and growing – problem found throughout the world, spanning both "developed" and "developing" nations. Oil and gas spills, nuclear leaks, and illegal toxic waste disposal by corporations have taken a toll on the dwindling fresh water supplies throughout the world. This will continue until the state stops supporting corporate interests over the health of its own people.
What are your thoughts? Please comment below and share this news!
---
This article (Shanghai Drinking Water Contaminated by Over 100 Tons of Trash) is free and open source. You have permission to republish this article under a Creative Commons license with attribution to the author and True Activist