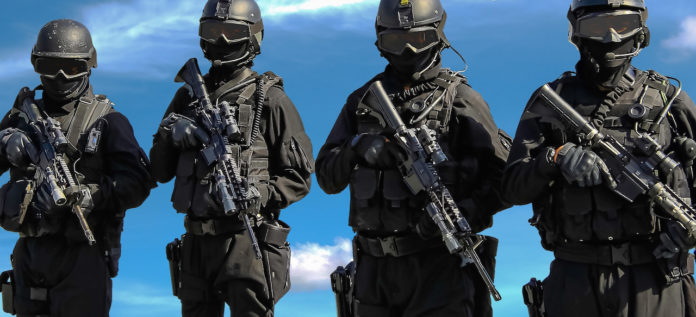 On April 26, 2015, 76-year-old Albert Hason Jr. was killed when a SWAT team opened fire on him in Fresno, California.
The Kings Country Sheriff's Office claimed that Hanson was holding a rifle and fired a round in an unknown direction, prompting the SWAT team to return fire – a total of 47 shots, 11 of which reportedly struck Hanson. Hanson's family, however, say he was suffering a diabetic episode when he was shot and never brandished a weapon.
In March this year, Hanson's family filed a wrongful death lawsuit against Kings County and three officers involved in the shooting: Deputy Taylor Lopes, Detective Marius Barsteceanu, and Deputy Thomas Olson.
Hanson's family claim Albert Hanson had gone out squirrel shooting on the day he was killed but had pulled over on the side of the road because he was in the midst of a diabetic episode and remained in the driver's seat the entire time, never presenting a threat to police.
"Mr. Hanson remained in the driver's seat of his vehicle and reasonably appeared to be someone who was either ill or emotionally distressed," said Hanson's family.
According to local media reports at the time, deputies were alerted to Hanson's presence by a nearby ranch worker, who said Hanson was making obscure comments and had rifles in his vehicle.
When Hanson was unresponsive to a deputy's order to exit the vehicle with his hands up, they called backup and the SWAT team arrived, taking control. The sheriff's office told local media that while the SWAT team was waiting for a negotiator, Hanson fired his weapon and SWAT team members shot back.
Contrary to the sheriff's office claims, the Hanson family said in their complaint that the situation escalated rapidly once the SWAT team took control, even though "Mr. Hanson posed no more of a threat then than he had previously."
The family also condemns the use of deadly force as unjustified: "Despite the plethora of tactical options and strategic advantages possessed by law enforcement personnel on scene, deadly force was exercised as the first and only considered option, and in the absence of apparent justification."
Hanson died on the scene and his family claim police did not make any effort to provide medical assistance after they shot him.
An Initial Scheduling Conference for the Hanson family's lawsuit is set for June 23, 2016.
---
This article (SWAT Team Fatally Shoots 76-Year-Old Man Suffering Diabetic Episode) is a free and open source. You have permission to republish this article under a Creative Commons license with attribution to the author Bullseye and AnonHQ.com.