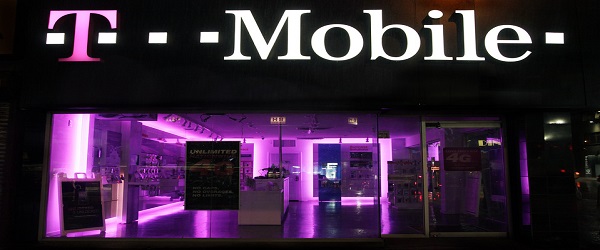 As we continue to see technology advance, we can also see hackers advancing their skills as well. With this being said, T-Mobile customers everywhere have had their data stolen be hackers. Such data contains valuable information regarding user's names, addresses, and even your social security numbers. Experian, a global information services, had stated on Thursday that one of their business units had in fact been compromised. This specific unit had held customers data on behalf of T-Mobile and had data ranging from September 1, 2013 all the way to September 16, 2015.
This specific unit had contained 15 million T-Mobile customers and applications. This means from 2013-2015 if you even applied for a T-Mobile services your information is now inside of this unit, and you guessed it, it was hacked. Not only has your name, birthday, address, social security number, and driver's license number on there, but also the T-Mobiles internal credit assessment system.
According to a cybersecurity firm report, the hacked T-Mobile records are now for sale for $1 apiece on Dark Net, payable in Bitcoin.
Experian stated it took immediate action upon finding the breach, it started by securing the server and then initiated a comprehensive investigation. Their system as also notified both U.S. and even the international law enforcement.
Craig Boundy the CEO of Experian North America had provided an apology to the public and ensured everyone they are working on recovering the files. While some of the customers the hackers stole information about are no longer customers of T-Mobile's large 58.9 million customers strong, the 15 million customers represents just over a quarter of Bellevue Washington.


As Experian takes privacy very seriously, any T-Mobil customers whether they are effected or not, can now take advantage of Experian's program "Protect My ID" for free for 2 full years.
To aid in the investigation, customers who were in that specific server has been contacted and where informed they will not be asked any personal questions to gain information with the connection of the breach. T-Mobile is going to be reviewing their relationship status with Experian.
The Experian network server was accessed by an "unauthorized party", and the unauthorized access is an isolated incident over a very limited period of time. This also includes access to the T-Mobiles customers' server. Oddly enough though, Experian's consumer credit database or any other clients had been accessed Just T-Mobiles. As of now, there are no reports on any activity regarding the customers upon that server.
While Experian took full blame for this attack, T-Mobile customers are still blaming T-Mobile as they put their trust into their corporation. Customers are proclaiming that T-Mobile broke their trust and will be leaving T-Mobile services.
Experian itself had in fact allowed a Vietnamese identity theft service full access to over 200 million customers data just last year. So is this a hack from that group or something else? Why did they only target T-Mobile?