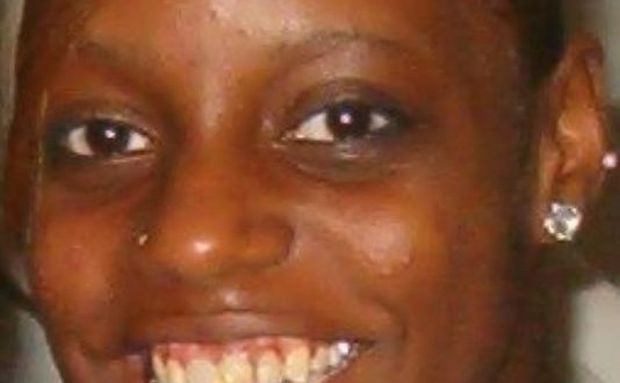 Brian Rendon, the Lansing police officer who fatally shot Derrinesha Clay, a 17-year-old girl, in March 2011, "may have used excessive force by shooting her in the head," US District Judge Robert Holmes Bell said. Clay's mother, Mary Rush, has a lawsuit against the Lansing Police Department, seeking in excess of $10 million.
The security footage shows the girl, after breaking into the Lansing branch of Bank of America, was hiding from police, bending down on her knees and screaming, "I'm sorry, I'm sorry." She was in no way being aggressive as claimed by officer Rendon.
This evidence, "allows a reasonable jury to conclude that … Rendon's shot to Ms. Clay's head was unreasonable because she was on her knees, she had already been shot in the stomach and she was no longer resisting."
Rendon, in his defense, had asserted that Clay attacked him with a knife or a pair of scissors and that he shot her in self-defense. He first shot her in the stomach before firing the fatal gunshot to her head. Though police officers who witnessed the incident gave conflicting versions, Rendon was cleared by an internal affairs investigation for killing the young girl. The footage shows that his fellow officers were possibly lying about the incident.
The police department is still defending the actions of the officer, saying that Rendon's actions were justified. "This incident was an unfortunate tragedy for everyone involved. Nonetheless, we strenuously disagree with Judge Bell's ruling and stand by the findings of the external MSP investigation and Prosecuting Attorney Stuart Dunnings, both of which concluded that the officer's actions were justified given the circumstances he faced," Police Chief Mike Yankowski said in a statement.
According to police reports, Clay, a troubled teen runaway who had served jail time for home invasion, entered the bank after using a brick to smash through a window. No one knows what Clay was doing in the bank but assumed that she was trying to rob it, and was shot dead because she resisted arrest and attacked the officer with a knife.