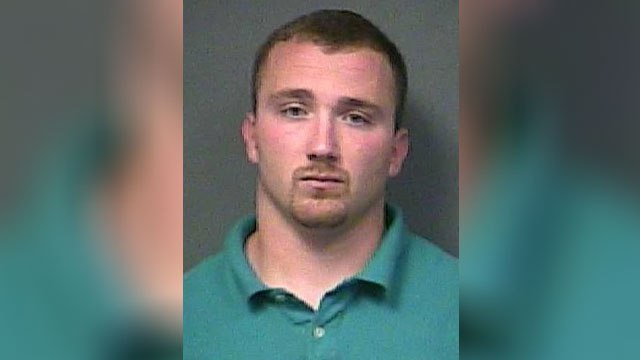 A Spring Hill Tennessee cop was caught on dash cam raping two women on two different occasions. Officer Christopher Odom made a habit of pulling over women in their cars and raping them, seemingly not caring that his dash cam video was recording. Odom was indicted by a grand jury and charged with one count of sexual assault, one count of rape and two additional charges of official misconduct.
The indictment came as the result of an internal affairs investigation. The investigation started in August, after it was discovered that allegations had been made against Odom stemming from an incident that occurred in June. Soon after, they learned of another rape committed by Odom, in July. According to the district attorney prosecuting the case, Odom may have more victims that have yet to come forward. According to the DA, Odom conducted a heavy amount of traffic stops. After watching video of hundreds of dash cam recordings of Odom, they believe they have located a third victim.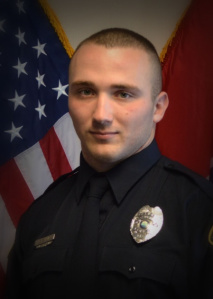 Another stop made by Odom, on May 14 at 2am, has investigators wanting answers. They released no information about it other than the date and time, hoping the driver in question would come forward. "Even if nothing inappropriate happened, we'd like to know what so that we're not still wondering if that person ended up being another victim," stated District attorney Brent Cooper. Cooper advised the press that the videos of the two women confirmed to have been assaulted by Odom do not show the actual assault, however, they do contain corroborating facts that lead them to believe their accounts of what happened.
"The actions of Officer Odom are not indicative of a Spring Hill Police Officer and is in direct violation of departmental policies. The department takes great pride in serving our community and preserving the trust of our citizens," a statement from the department read. Unfortunately, while emphasizing that his actions were a violation of policy, they failed to condemn Odom's behavior in a strong message to the community. The department urged any potential victims who have not come forward, to do so.
This is not the first time that an officer has committed the most vile of atrocities against another human being. Sexual misconduct by police officers is seemingly a common occurrence. According to an FBI report on police misconduct from 2010, 9% of all reported incidents of misconduct were sexual in nature. This case, yet again, highlights the very nature of police culture as one of violence and domination. While Officer Odom is done protecting and serving for good, there are police just like him currently patrolling our streets.
One of the more shocking aspects of this story is that Odom doubled as a part-time high school teacher. Odom worked as a substitute at Lewis County High School. One of Odom' students, Donavan Conner, commented to the press, "It's crazy. He talked to us just like an everyday teacher did. It makes you wonder about everybody else." Odom had only been an officer since 2013 and according to the police department, passed their "rigorous" screening practices. Once again, we see that rigorous screening practices allowed a rapist to roam the streets with a badge and a gun.
---
This article (Tennessee Cop Indicted for Raping Women During Traffic Stops – Police Seek Third Victim) is a free and open source. You have permission to republish this article under a Creative Commons license with attribution to the author and AnonHQ.com.