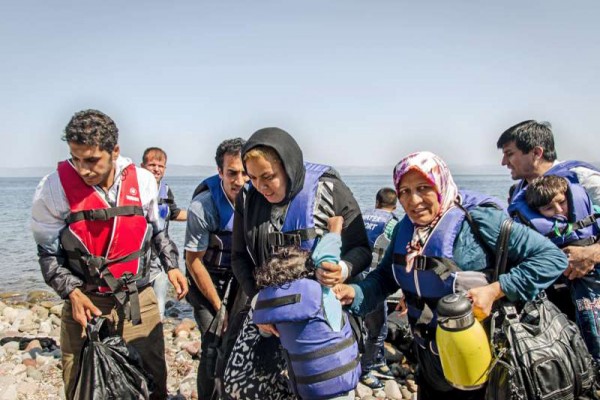 Winter is fast approaching. Hundreds of thousands of migrants and refugees have traveled to Europe from Africa and the Middle East, hoping to find safety and shelter.
Since the start of the Syrian Civil War in 2011, more than 4 million Syrians have fled to neighboring countries, and at least 7.6 million are displaced within Syria itself. While some refugees have been able to rent houses and apartments, many are living in refugee camps with minimal support.
Many of these unfortunate migrants are still on their way to Europe; however, some European countries have shut down their borders and have imposed entry limits. The European Union has said it is expecting more than three million refugees by the end of 2017.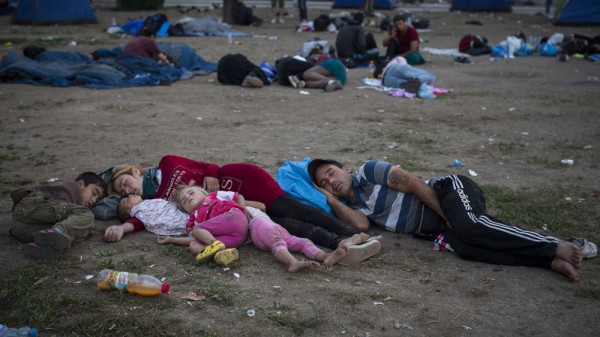 Due to the border restrictions, many of the migrants attempting to reach Europe have become stranded. Some are forced to wait and even sleep out in the open amid dropping temperatures, cold wind, sleet and rain.
The United Nations reports that last year, temperatures fell to 5 degrees Fahrenheit in Lebanon's Bekaa Valley— where the majority of some 373,000 refugees live in "substandard shelter," including makeshift settlements and collective housing. Several people, including children and babies, have died due to over exposure to cold weather.
Therefore, this year, the United Nations High Commission for Refugees (UNHCR) has launched a winter aid program to provide refugees in countries like Syria, Iraq, Jordan and Lebanon with food, blankets, clothes and shoes.
However, UNHCR has not been able to meet its funding targets. As a result, we must all contribute the little we have to help our fellow human beings.
The Huffington Post urges us to help make a difference, whether that be in money or in kind, and has listed some of the important things refugees will need during the colder months. Please take the time to go through the list and see what you can do to contribute.
1. Tents: In January, it was reported that many refugees in a camp in Zahle, Lebanon, lived in flimsy tents prone to collapsing in winter rains and storms. Also, in Europe, many migrants and refugees have been forced to wait outdoors. Some spent a whole night waiting for countries to open their borders.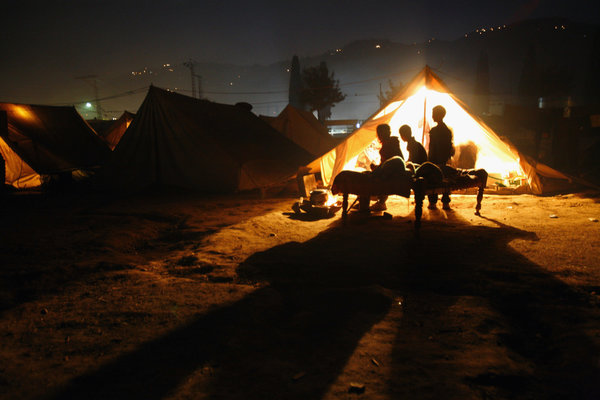 You can donate $550 to UNHCR. This can provide an entire family living in Syria's neighboring countries, with a tent that can shield them from the wind and rain this winter. For $54, the International Rescue Committee will also give four families the materials they need to build temporary shelters in refugee camps around the world.
2. Mattresses: As many refugees continue to wait on European borders, mattresses can help them to rest comfortably. In this photo, a girl sleeps on a mattress in the village of Harmica, Croatia, while waiting to cross the border into Slovenia on Sept. 18, 2015.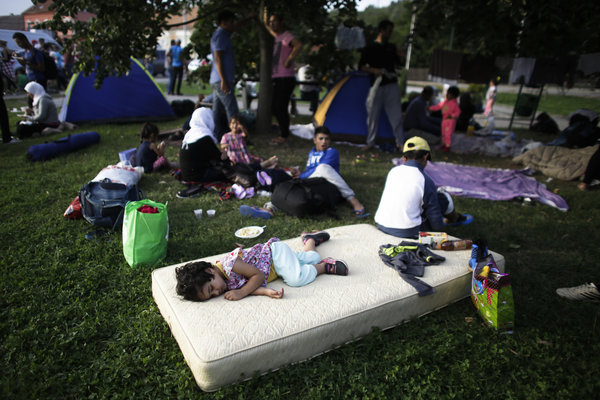 For $220, up to 20 families will be able to get a synthetic sleeping mattress. The UNHCR has deployed humanitarian workers across European countries—including Greece, Italy and Hungary—to provide traveling refugees with sleeping materials. You can assist in these efforts by making a donation via the UNHCR website.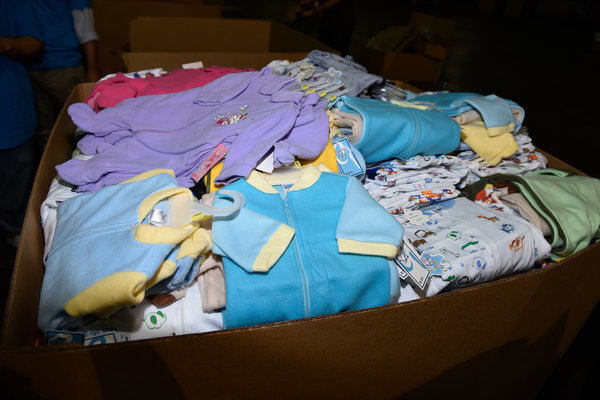 3. Winter Clothes and Shoes: During last year's winter, many refugees were seen wearing inadequate clothing, wrapping themselves in blankets and even tying plastic bags around their shoes to avoid the cold wind and rain. You can donate winter clothes and shoes to the UNHCR, so many refugees are not forced to endure freezing temperatures unprotected.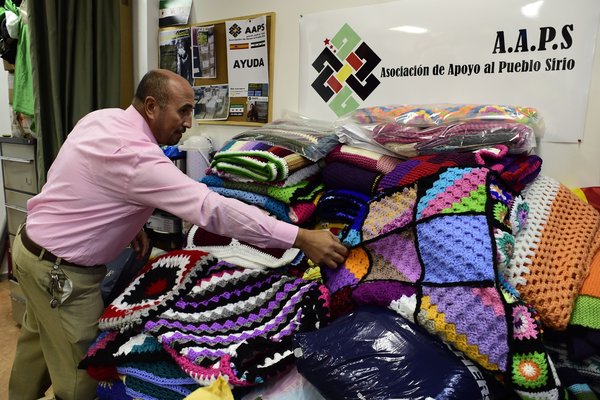 4. Blankets: The Syrian People's Support Association, a Madrid-based non-profit, is collecting homemade blankets from knitters and crocheters around the world to send to displaced Syrians. You can reach the organization on Facebook (the group includes English speakers). You can also donate to the International Rescue Committee, which for $84 can provide 15 blankets to people in refugee camps.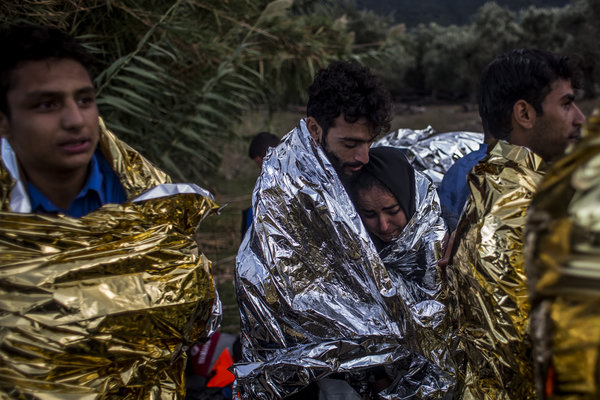 5. Space Blankets: Space blankets are light and low-volume coverings. Their thin, shiny material reflects heat energy, thereby reducing heat loss from the body through thermal radiation. You can buy a pack of 10 space blankets for under $10 on Amazon and send them to refugee agencies worldwide.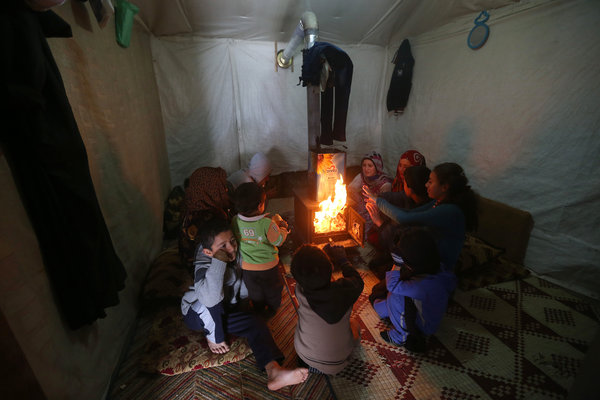 6. Stoves: Stoves can help refugee families cook food, boil water and stay warm in the cold weather. For $100, you can send a stove to a refugee family through the UNHCR.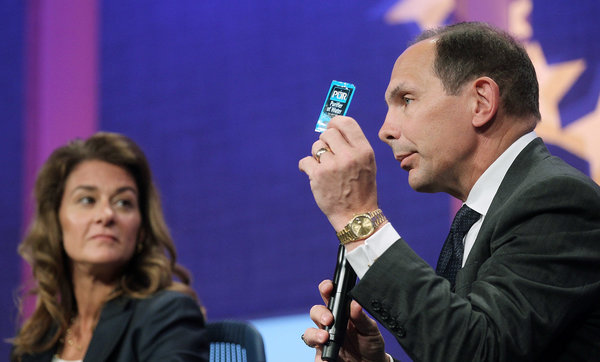 7. Water Purification Tablets: In many refugee camps, clean drinking water can be hard to find. In early October, researchers working with the Doctors of the World group found both E. coli and Coliform bacteria in a piped water tap in a refugee camp in Calais, France. You can send water purification tablets, which destroy waterborne diseases, to camps via UNHCR.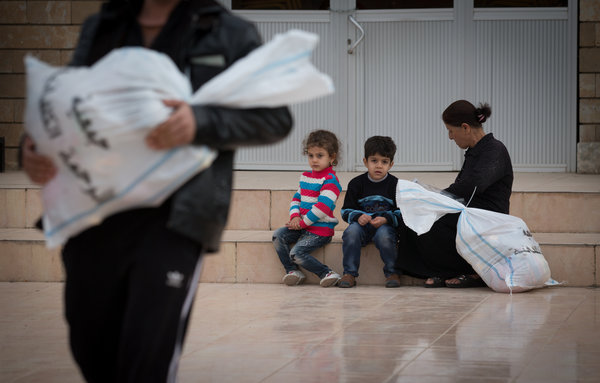 8. Food Aid: Late last month, UNHCR reported that many refugees in the Middle East are skipping meals to save money for basic needs. Children therefore risk physical and mental damage due to malnutrition. The UN World Food Program and Muslim Aid, which provides food aid to refugees worldwide, are accepting monetary donations. You can also send micronutrient powder, which helps prevent anemia, blindness and brain damage in children, to refugees via UNICEF's website. 
---
You want to support Anonymous Independent & Investigative News? Please, follow us on Twitter: Follow @AnonymousNewsHQ
---
This Article (Some Of The Things We Can Do To Help Refugees As Winter Approaches) is free and open source. You have permission to republish this article under a Creative Commons license with attribution to the author and AnonHQ.com