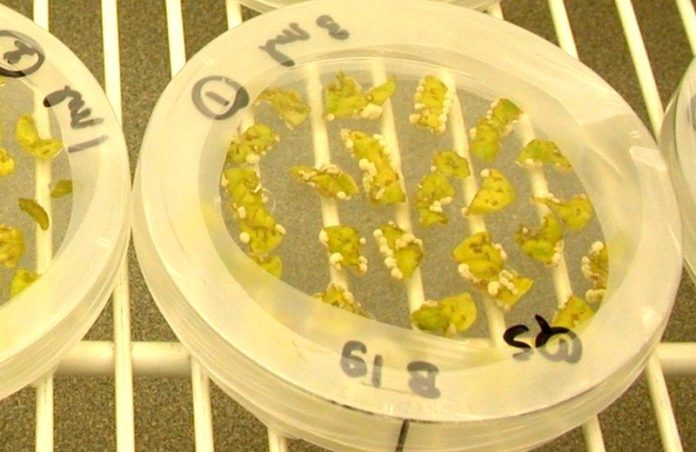 By  Christina Sarich at undergroundreporter.org
Argentina — Residents of an Argentinian town have forced one of Monsanto's half-completed GMO seed plants to be dismantled. Activists have been marching, petitioning, and talking to the government as well as Monsanto for three years now to urge them to disallow the company's latest expansion — a multi-million dollar, genetically modified seed plant in Malvinas, Argentina.
In a bid to gain local support, Monsanto once said:
"Cordobeses (residents of Córdoba) will be proud to have one of the most important [seed-producing] plants in the world . . .The more than one thousand employees of Monsanto Argentina are proud and thankful to be a part of the community of Malvinas, Argentina."
The sentiment was not shared among a massive number of Malvinas residents, however. Prior to this grass-roots success, thousands of members of the Malvinas community blockaded Monsanto's construction site. A Monsanto spokesperson said the plant was designed to treat 3.5 million hectares of maize. He argued that only 2.5 million hectares were actually sown, and this was the reason why Monsanto was pulling out of the project.
Argentinians were court-ordered to disperse from Monsanto's planned GMO seed site, but instead of giving up, reinforcements were brought in to strengthen the blockade.  Monsanto continued the fight in the courtroom, but it looks as though those attempts to further their plans have also now been thwarted.
There are ongoing lawsuits over the construction site's environmental impact
Argentina's people are familiar with Monsanto in numerous other aspects. The multinational company has also manufactured chemicals like Agent Orange, toxic plastics, and GM soy there. Monsanto is also well known for changing the country's beef from a grass diet to a GM-grain diet.
The news that Monsanto will pull out of their bid to expand GMO seed production in at least one Argentinian town is favorable, considering how long community members and non-GMO activists have been trying to be heard.
Sofia Gatica, one of the leaders of the blockade to Monsanto's construction site, told Inf'OGM that "It's been almost three years that Monsanto has not been able to put a brick or a wire at the construction site … The company is leaving the field but does not yet recognize its defeat in this battle. We talked with those who have to dismantle what remains. We remain on alert and continue blocking, waiting to see what will happen. We want the site to now be devoted to organic and sustainable agriculture."
---
This article (Town Comes Together and Forces Monsanto GMO Seed Facility to be Dismantled) is free and open source. You have permission to republish this article under a Creative Commons license with attribution to Christina Sarichand UndergroundReporter.org. If you spot a typo, please email the error and the name of the article to [email protected]. Image credit: Wikimedia Commons/Seb951