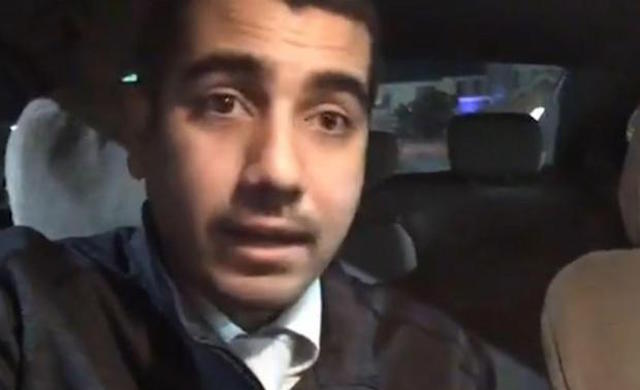 By Amanda Froelich at trueactivist.com
A teenage girl was rescued from a sex trafficking ring in California thanks to this individual's heroism.
Keith Avila had no idea his Monday shift as an Uber driver would be so eventful. As it is, he ended up instigating a rescue of a 16-year-old girl who was a part of the sex trafficking ring.
NBC News reports that Avila was giving a ride to a teenage girl and two women in Sacramento, California, when the conversation in the backseat set him on edge. Reportedly, the women asked to be driven to a Holiday Inn in Elk Grove and openly began to talk about delivering the girl to a man named "John". They were insistent that she should "pat him down for weapons while hugging him" and "get the donation from him" before anything happened.
Suspicious that more was taking place, Avila dropped them off at the hotel, drove around the corner, and then called the police. It took twenty minutes for the cops to arrive at the scene. When they did, Destiny Pettway, 25, and Maria Westley, 31, were arrested, as was the man they were meeting.
Avila began live-streaming the event once law enforcement arrived. So far, it's been viewed over 200,000 times:
https://www.facebook.com/TheKeithAvila/videos/1528634217151135/
Reportedly, the teenager was a runaway who was sent to stay in an "alternative housing situation" until her parents or guardians could be located. Commented Avila:
"The worst thing I thought would happen when driving Uber is that I would be getting drunk passengers and I would have to handle them. All my life, I thought about people throwing up in the car as the worst scenario."
A week after the incident, the Uber Safety Team called to thank and congratulate the driver on his heroism. Like most brave individuals, Avila claims his action weren't anything special. He just did the right thing.
What are your thoughts? Please comment below and share this news!
---
This article (Uber Driver Saves 16-Year-Old Girl From Sex Trafficking Ring) is free and open source. You have permission to republish this article under a Creative Commons license with attribution to the author and TrueActivist.com