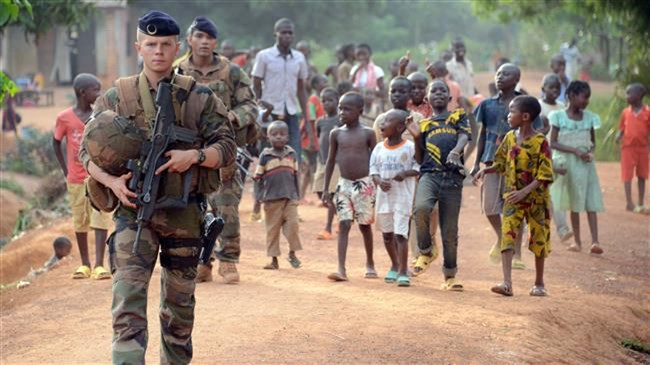 The UN is one of those agencies that we often see as a source of hope for the world; countries banding together to guide the poorest and most helpless among us to a better life. We see their peacekeepers, standing against dictators. We see their aid, and their selfless doctors healing the sick and feeding the hungry. Sort of like an adult's version of Disney.
Sadly, real life isn't a fairy tale; the UN does seem to do great good, but at the behest of corruptible nations and with the use of corruptible men… on the ground and in their leadership.
75 disciplinary and "criminal behavior" matters have been brought to our attention by a UN report.
The most egregious of the findings were four cases of UN staff members who had shared pornographic images… including "pornography involving a minor". It is unknown if these people had procured the images firsthand, while on duty "protecting" children. It would not be surprising, if one examines the UN's track record.
Another case has a UN employee who was fired for trying to transport over 170KG of pot.
Theft, harassment, discrimination and assault colored  the other less notable cases.
The paper did not disclose the names of those found to have been engaged in such criminal behavior, calling the cases a "misuse" of its information and communication technology resources.
At 13 pages long, the document intends to inform staff of "the most common examples of misconduct and/or criminal behavior" and possible consequences that might follow. However, the UN itself cannot confer any punishments, rendering such threats moot:
"While the United Nations can and does follow up with Member States, the national authorities concerned have the sole prerogative in determining what, if any, investigations or proceedings are initiated against the individuals," UN spokesman Farhan Haq said.
This report comes soon after it was found to have been involved a number of pedophilic sexual abuse scandals:
First, French soldiers on duty in the Central African Republic were found to have raped and sodomized starving, homeless boys as young as nine years old.
Later, a UN "peacekeeping" contingent to the nation was found to have been sexually assaulting young girls. Food was used to bribe starving girls into having sex with "peacekeepers".
These were not isolated incidents of the UN has being caught with its pants down: there are the infamously documented cases of Bosnian sex slavery trafficking that was protected by the UN's top brass in Bosnia. It was turned into a film documentary, and while the UN has pledged action… senior UN officials tried to belittle the film and downplay its message. The UN has even shut down its own anti-trafficking initiatives in Bosnia.
"The thing that stood out about these cases in Bosnia, and cases that have been reported in other [UN] mission areas, is … that police and humanitarian workers were frequently involved in not only the facilitation of forced sexual abuse, and the use of children and young women in brothels, but in many instances became involved in the trade by racketeering, bribery and outright falsifying of documents as part of a broader criminal syndicate."  Kathryn Bolkovac, the whistle-blower who had revealed the network of UN-sanctioned brothels.
"This was a difficult time in my life," said Bolkovac. "Not being able to know who to trust when you are working with police officers and UN officials … It was clear that the protection of the 'good old boys' club' was a first priority."
She was later fired.
"I went to work with large numbers of women who had been the victims of rape during the war," said Madeline Rees, UN officer for gender issues. "But I ended up working as much with women who were being trafficked and raped by soldiers and police officers sent to keep the peace."
---
This Article (UN Staff Shared Child Porn; The Latest Case In A Long History of Sexual Abuse) is free and open source. You have permission to republish this article under a Creative Commons license with attribution to the author(CoNN) and AnonHQ.com.