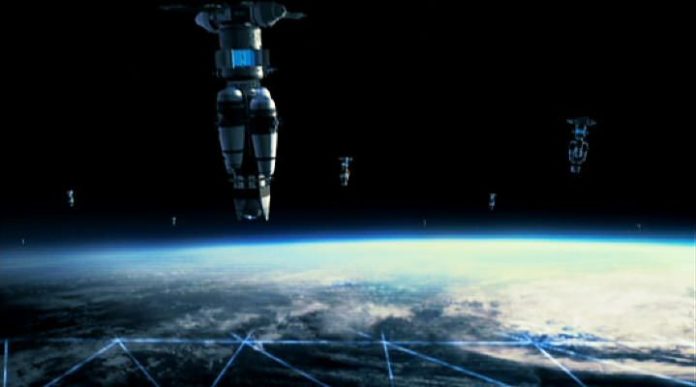 [responsivevoice voice="UK English Female" buttontext="Play"]
Last December, we reported on the US government's long-planned agenda to gain global dominance through a series of wars involving created enemies, the corresponding announcement for which got our official YouTube channel banned. The end goal of this agenda is the weaponization of space, and the "final card" to be played will be the so-called "extraterrestrial threat."
While the US government's agenda has long been known by those within certain sects of society, Steven M. Greer, MD of the Disclosure Project will soon be releasing evidence to the public that supports the claims above, and includes documentation and testimony from figures within the government itself.
As well as releasing this evidence, Greer plans to create a private, online open-learning forum with a focus on sharing suppressed technologies via live feed. Various technologies are currently being suppressed not only for the advantages they give the US government, but for the sake of the profitable fossil-fuel industry.
"The most dangerous thing going on – on the planet today – isn't ISIS, it's not Iraq, it's not Russia, it's not China. It's an out-of-control, covert group that is not being overseen by the people, the Congress, or the president, who have developed these technologies and are recklessly using them to track and target extraterrestrial vehicles. The result of this is that we're in a crisis that is unacknowledged, ironically, because these projects aren't acknowledged," – Dr. Steven Greer

There are many who would argue that the "disclosure" of the extraterrestrial presence in our solar system already took place beneath the public's nose, and it is important to note that despite your personal beliefs, 36-percent, or 80 million Americans, believe in the existence of UFOs, or "unidentified flying objects," (this title is not accurate – we know what they are). Later reports state that 48-percent of Americans believe UFOs could be ET visitations while only 35-percent completely rejected the idea, and in the UK, 52-percent "believe UFO evidence has been covered up because widespread knowledge of their existence would threaten government stability."
Multiple governments around the world, and even individual departments within the US government, have parted with some of their less controversial "UFO Files" and documentation, a fair majority of which are cases of mistaken sightings, but they have yet to fully reveal their knowledge of, or involvement with the ET presence in our solar system. Ultimately though, even if you are a non-believer of the UFO phenomena, it doesn't mean that it's below the US government to try and convince citizens there is an impending alien threat in an effort to rouse fear, and gain the people's approval for the weaponization of space.
Provided below is the trailer to Dr. Greer's upcoming documentary, "Unacknowledged: An Exposé," in which he will be releasing his evidence to the public. You can also view already obtained documents in the hyperlinks provided above, and by visiting www.siriusdisclosure.com.
UNACKNOWLEDGE: AN EXPOSÉ
[/responsivevoice]
---
This article ("Unacknowledged" Exposé Coming Soon: Evidence of the U.S. Gov't Global Agenda) is a free and open source. You have permission to republish this article under a Creative Commons license with attribution to the author and AnonHQ.com.
---
Supporting Anonymous' Independent & Investigative News is important to us. Please, follow us on Twitter: Follow @AnonymousNewsHQ