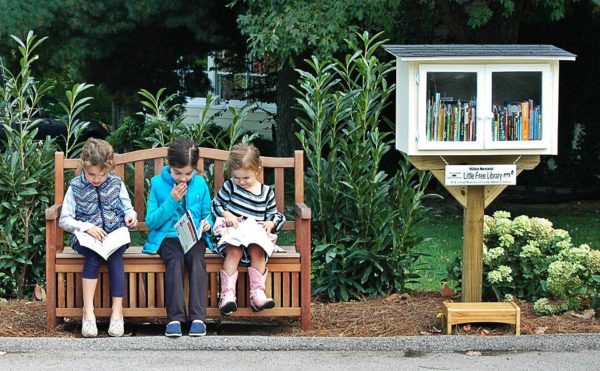 Knowledge is power. Knowledge, unlike material or physical things, when you have it, nobody can take it away from you. As we all know, the majority of our knowledge is found in books – so, if you dislike reading, chances are, you're doing yourself a big disservice.
In 2009, in the United States city of Hudson, Wisconsin, a man named Todd Bol mounted a wooden container at the front of his lawn. His humble creation provided a small library where his community members could freely share books with each other. Bol, who was paying tribute to his late mother – a book lover and a school teacher – designed the container to look like a school house on a post.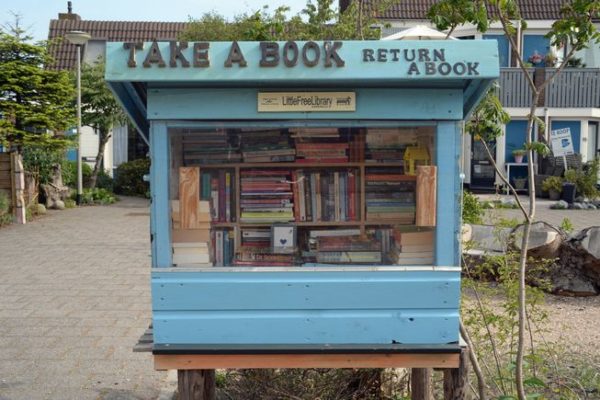 Bol shared his idea with his partner, Rick Brooks, who also spread the word, and the idea spread rapidly. The process for creating the library was made simple: Library owners can create their own small library box, usually about the size of a doll's house. The books in the small container are then offered to members of the local community, for free.
If a community member has a book that he/she has finished reading, the person drops it into the box, and can then take a new one. This led to the popular phrase: "Take a Book. Leave a Book," which later came to be associated with the project popularly known as Little Free Library.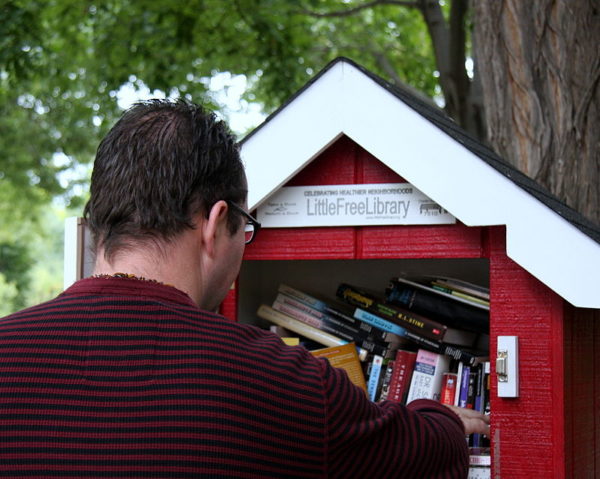 Bol and Brooks' aim was to promote literacy and the love of reading. By building free book exchanges worldwide, a sense of community that valued shared skills, creativity and wisdom across generations, was also built. Although, before this effort the idea of sharing books in a community was already there, only Bol and Brooks' effort spearheaded the creation of these small neighborhood libraries, in and out of the United States.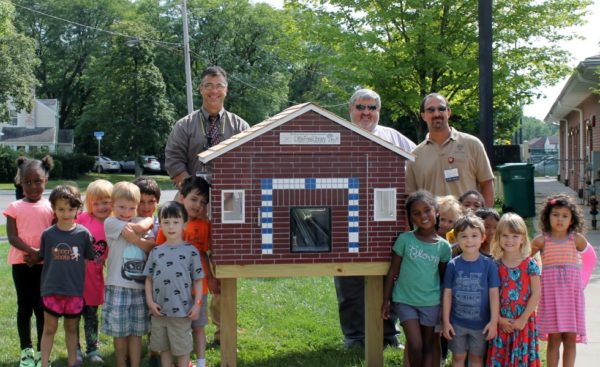 The original goal of Bol and Brooks was to create 2,150 Little Free Libraries, which would surpass the number of libraries founded by the famous Scottish-American industrialist and philanthropist, Andrew Carnegie. According to statistics, as of January 2014, there were over 15,000 Little Libraries worldwide. As of February 2013, all 50 states of the United States, as well as 40 countries worldwide, have been involved in the Little Libraries project. An estimated 1,650,000 books were donated and borrowed from 2010 through to 2013.
However, in all these positive developments, in the United States, the Little Libraries project has come under serious threat. Some city officials in the country are reportedly using force to remove these small containers. The reason for the removal? The containers are illegally detached structures. Can you believe that these structures, which are on private property, and are typically not large enough to do anything but hold a handful of books, is illegal. Wronging another human in any way with these structures, may literally be impossible.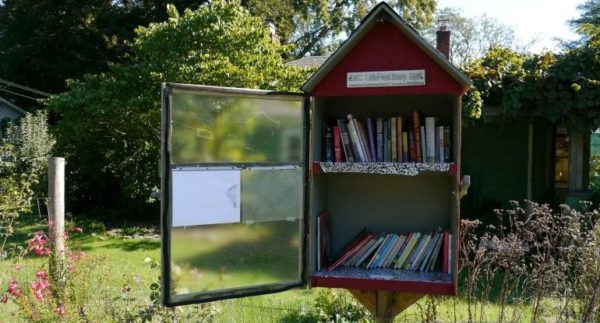 In cities, such as Los Angeles, Leawood, Kansas, Shreveport, Louisiana and others, authorities have told owners of the little libraries that they are in violation of city codes, and have asked them to remove or relocate their small book collections.
The issue has infuriated many social critics across the United States. Michael Schaub of the LA Times sarcastically wrote to criticize city officials who are forcing local communities to close down their 'little libraries'.
He wrote: "Crime, homelessness and crumbling infrastructure are still a problem in almost every part of America, but two cities have recently cracked down on one of the country's biggest problems: small-community libraries where residents can share books."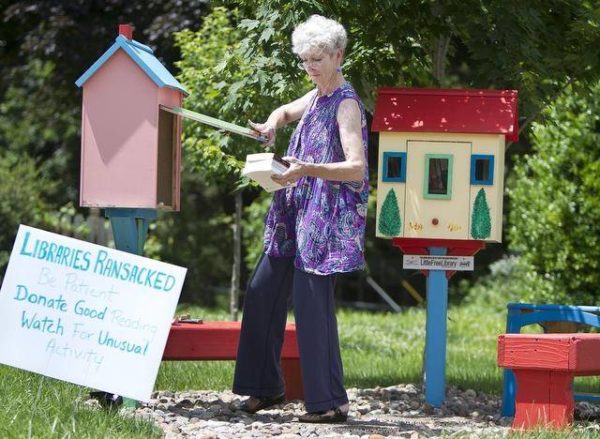 Writing on the Citylab.com, Journalist Conor Friedersdorf also said Americans with Little Free Libraries are acting in a venerable tradition, adding that those exploiting overly broad laws, urging the removal of these small harmless libraries, are nothing but a big disgrace to the country.
This is the perfect example of over-regulation.  Bugs aren't getting into these boxes, infesting the books. It clearly looks as though a small board-room group of anti-intellects have decided this, without having any connection to  the book sharing community. Obviously, it is unacceptable. City officials should back off and allow people to freely share their books with each other whenever and however they please.
---
You want to support Anonymous Independent & Investigative News? Please, follow us on Twitter: Follow @AnonymousNewsHQ
---
This article (United States City Officials Crackdown on Little Free Libraries for a Ridiculous Reason) is a free and open source. You have permission to republish this article under a Creative Commons license with attribution to the author and AnonHQ.com.