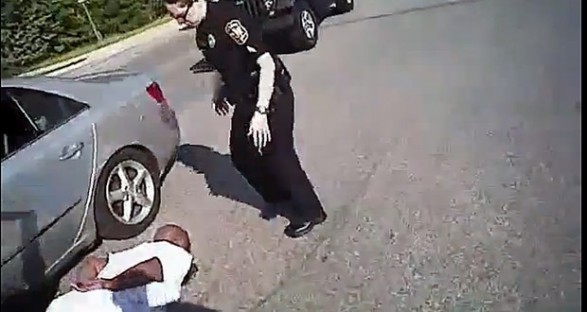 A police officer, in the city of Fredericksburg-Virginia, has done the honorable thing by resigning from his post, after body cameras exposed him pepper spraying and tasering a man in need of medical assistance.
According to the Fredericksburg Police Department, Officer Shaun Jergens' resignation has become necessary, because he has violated police department policy by tasering and pepper-spraying a man who he should have helped.
According to the narrative of the story, on May 4th, one Mr. David Washington was driving his car down Route 1, near the University of Mary Washington, when he experienced a medical emergency. The emergency caused him to black out, hit a jeep, and cross over the median, striking a road sign.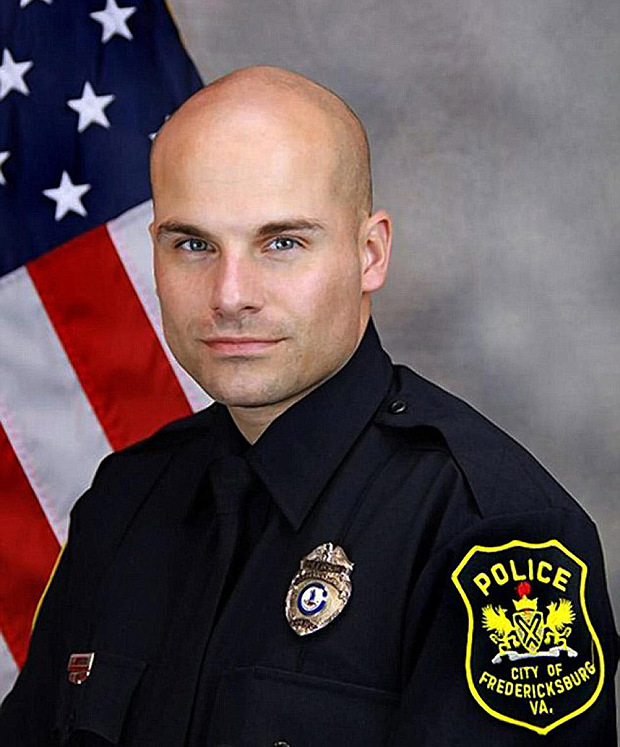 The driver of the jeep then called 9-1-1 to report the crash, before two police officers first arrived at the scene to look at the problem. The officers demanded, at gunpoint, that Washington come out of his car, but because he was weak, he never complied with their orders.
Moments later, officer Shaun Jergens also arrived at the scene. The body camera footage shows that immediately after officer Jergens arrived, he approached Washington's car, demanding he come out like the two officers had ordered previously. Unprofessionally, Jergens had neglected to take the time to investigate the situation. At that moment, Washington was in distress and barely responsive, but because Jergens did not act professionally, he did not know what was happening to Washington.
Jergens then pepper sprayed and tased Washington saying "Get out the car or I'm going to fucking smoke you". After that, he dragged the sick man out of his car, handcuffed him and continued his assault by laying him on the hot asphalt.  During these events, Washington was motionless. The other two officers, who had arrived first at the scene, stood unconcerned and did nothing to stop Jergens. Because all three were carrying body cameras, the incident was recorded as it happened.
It was after Jergens had inflicted all these brutal assaults on Washington, that later, Jergens discovered that Washington was not responsive and he called an ambulance to take him to the hospital to be treated. Doctors immediately discovered that Washington had, in fact, been experiencing a medical emergency.
Captain Rick Pennock of the Fredericksburg Police Department, in a news release on the incident, said Officer Jergens acted unprofessionally and that it was not the way he was trained to protect citizens.
"The use of force demonstrated in the incident involving Mr. Washington was not in compliance with department policy or training. We take matters such as these very seriously and require that officers at all times exercise appropriate restraint and good judgment in their dealings with citizens", he told Wjla.com.
No charges have been filed against Jergens for his abuse. And it is even unclear whether he was forced to resign or he did it voluntary. None of the officers who were also at the scene face charges for failing to stop the abuse against Washington.
Meanwhile, Washington has been charged with hit-and-run, hit-and-run (property damage), reckless driving, and driving on a revoked or suspended license.
In Fredericksburg, local activists against police brutalities say the resignation of the officer is not enough, instead, he should also face charges of acting unprofessionally in dealing with a member of the general public. They are pressing for charges to be brought against the officer and Washington acquitted of the charges leveled against him.
---
You want to support Anonymous Independent & Investigative News? Please, follow us on Twitter: Follow @AnonymousNewsHQ
---
http://thefreethoughtproject.com/cop-resigns-body-cam-shows-pepper-spray-taser-man-medical-emergency/