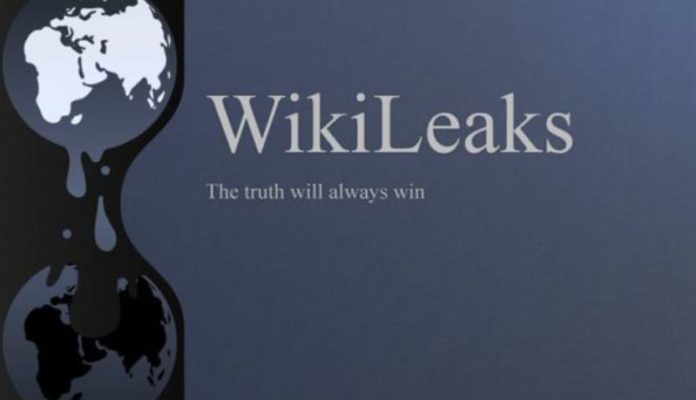 WikiLeaks has recently set Twitter followers in a frenzy over their cryptic messages about Vault7.
Starting early Feb, a series of tweets of what, where, when, who and why is #Vault7, which appears to be an underground bunker of sorts, have left everyone guessing the "how is Vault7"; and if WikiLeaks is about to release more explosive information to set the world on its head.
What is #Vault7? pic.twitter.com/PrjBU0LSAF

— WikiLeaks (@wikileaks) February 4, 2017
Where is #Vault7? pic.twitter.com/1HTTYQrrIN

— WikiLeaks (@wikileaks) February 5, 2017
When is #Vault7? pic.twitter.com/qwef6ysU3b

— WikiLeaks (@wikileaks) February 6, 2017
Who is #Vault7? pic.twitter.com/Bj0Uz48bEp

— WikiLeaks (@wikileaks) February 7, 2017
Why is #Vault7? pic.twitter.com/9oyv59Usfk

— WikiLeaks (@wikileaks) February 8, 2017
How did #Vault7 make its way to WikiLeaks? pic.twitter.com/9lbEPhkR6w

— WikiLeaks (@wikileaks) February 9, 2017

The mystery deepens, with several videos also surfacing on a Twitter account called "AnonScan" showing a Julian Assange making a call to the US government, seemingly warning them of a cable leak that isn't coming from them, which is completely un-redacted.
Here's our final hint concerning the #WikiLeaks teasers with reference to https://t.co/kqE3I0FZl7
and various?in our entire feed.#Vault7 ⤵ pic.twitter.com/kkfcQOPzQ3

— AnonymousScandinavia (@AnonScan) February 6, 2017
The video begins with "it's time" and WikiLeaks' questions about #Vault7, followed by "While the World waits for the Why and Who, we assume that the answer as to When, is on 19th Feb. All other details might be lying around here… …"
Assange, during the call, makes it clear to the officer in charge, "to make it clear, we don't have a problem, you have a problem," as he tries to arrange for a senior official to meet with him urgently.
Followed by "What do Hillary Clinton, Google and WikiLeaks have to do with each other?" in the clip and ending with "it's time" again, still leaves everyone guessing, with AnonScan elaborating in one tweet:
"The answer is there right in front of you, if you know the alphabet Google is your friend.. or maybe not."
Interestingly, Snowden is also carrying on the riddle in his tweets, who also has echoed the "it's time" sentiment.
3/3
So here is our #riddle:
The answer is there
Right in front of you if you know the Alphabet
G?gle is your friend… or maybe not#Vault7 pic.twitter.com/1XQWhQSxTC

— AnonymousScandinavia (@AnonScan) February 5, 2017
AnonScan (Anonymous Scandinavia) has posted several images of the Seed Vault located in the Arctic at Svalbard, established as a Global Seed Vault in the event of a doomsday event. The same vault was tweeted out with one of the Vault7 WikiLeaks questions, asking 'What is Vault7.'
As Science Daily reports, the vault is the "Noah's Ark for plant life and is built to withstand an earthquake or a nuclear strike," it says. "The vault is designed to protect the agricultural heritage of humankind — the seeds essential to agriculture of every nation."
Recently @wikileaks asked:
What is #Vault7 ?
Where is #Vault7 ?
We 'replied', but many do not see the #riddle so here's some help⤵
2/3 ? pic.twitter.com/UlKnYedAZE

— AnonymousScandinavia (@AnonScan) February 5, 2017
The site was chosen for its freezing temperatures in case of an electricity failure, so that the seeds would still be safely preserved. The UN founded the operation via a group called the Global Crop Diversity Trust, according to a UN document outlining a global food crisis.
Conspiracies surround the nature of the vault and other similar projects such as the speculated underground facilities and bases for defense, and Special Access Programs (SAP), that the government continually denies exists, or that the public remain ignorant of their reality.
According to We Are Change, who have covered the Vault7 question in depth, the SAP programs – machines burrowing secret tunnels around the world – may well be connected to the lost 8.5 trillion USD that the Pentagon "lost track of."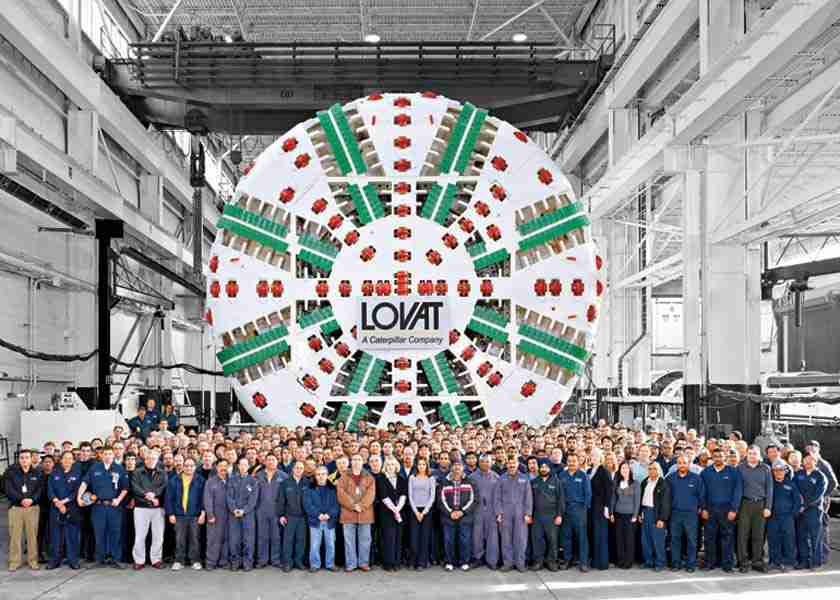 Once upon a time, before Edward Snowden became a household name, the world was oblivious to mass surveillance and Big Brother. This gives credence to the potential bunkers afforded by the elite.
However, it may be that 'Vault 7' simply pertains to the 7th release of documents that Assange holds, that the FBI begged WikiLeaks not to release while the Clinton investigations continued. Six have already been released, this would be the seventh. It could also involve ISIS, Russia or the next war. The truth is, no one knows.
.

WikiLeaks has however, sent Twitter and followers in a spin with their cryptic message. This is only one guess at what's going on and we invite your comments below to analyse it.
It may very well be that WikiLeaks holds the key to these speculations, but for now, according to AnonScan we must wait for Feb. 19 to come around, to see what, if at all, anything else ground breaking is released.
---
This article (WikiLeaks Sends Cryptic Tweets about Vault7: Why Vault7 and How Does It Affect Us?) is a free and open source. You have permission to republish this article under a Creative Commons license with attribution to the author AnonWatcher and AnonHQ.com.
---
 Supporting Anonymous' Independent & Investigative News is important to us. Please, follow us on Twitter: Follow @AnonymousNewsHQ