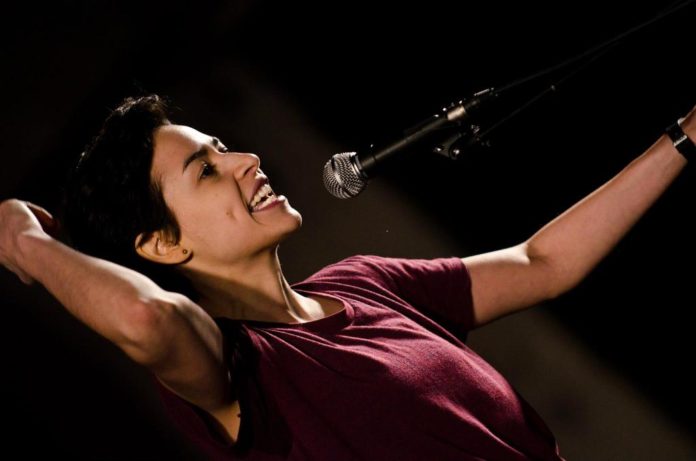 Through their poetry, Denice Frohman and Dominique Christina, who make up the duo 'Sister Outsider,' address racism and sexism in many contexts — including dating and the American education system. Their poems are moving, thought provoking and have substantial emotional content.
In 2012, at the entrance of a West Philadelphia high school, an armed police officer asked Frohman if she had a weapon on her. Standing before firearms and metal detectors, Frohman held up her weapon: a book. The officer was not amused; he didn't like her quick response. Apart from the encounter, she shared the experience she had with the school students at the College Unions Poetry Slam Invitational at the University of Colorado Boulder, in March of 2014.
"I asked them if they have dreams. Eleven students raised their hands barely above their shoulders. As if they were sitting in history class unsure of the right answer. One student in the first row, named Luciano, is waiting for me to tell him what page to turn to," Frohman said.
In the poem, Frohman recalled the sense of revelation when she first read a Latina author in school. "The wind in my chest stood up. It had been 18 long years of textbooks filled with everything but me. For the first time, for the first time, my body knew a world that could hold it."
Frohman and Christina also suggested that schools in America must make their students embrace differences and identities; schools must either be a force of erasure or a source of empowerment.
---
You want to discuss a certain topic with likeminded people or you want to organize a local protest or you have an idea for a project that can help people in need in your local community or all around the world? Join our forum! www.anonboards.com
---
You want to support Anonymous Independent & Investigative News? Please, follow us on Twitter: Follow @AnonymousNewsHQ
---