"If workers are dying FIFA has blood on its hands, as do these sponsors, for as long as they turn a blind eye to what's going on there. It's time we raise our voices. People should demand more action is taken," Damian Collins, FIFA reform campaigner, recently said urging the World Cup sponsors to pressure the 2022 host country Qatar to improve conditions for migrant workers and reform the kafala system that ties workers to their employers.
Netizens are also sending a very strong and clear message to Qatar and World Cup sponsors by drawing and sharing anti-advertisements. These are just a few examples that show why something is terribly not right and why sponsors must act before it is too late…
Many of 1.5 million migrants live like slaves in squalor as they build stadiums for the World Cup. Nepalese workers were denied leave to attend funerals or visit relatives following the recent earthquakes that killed more than 8,000 people. More than 900 workers have already died building Qatar's World Cup infrastructure. The International Trade Union Confederation says that if work conditions don't improve, at least 4,000 migrants will die by 2022.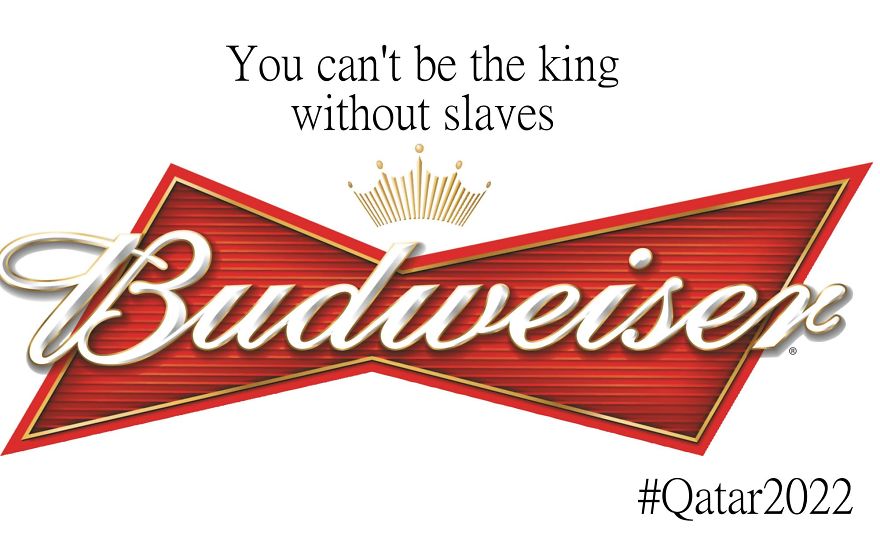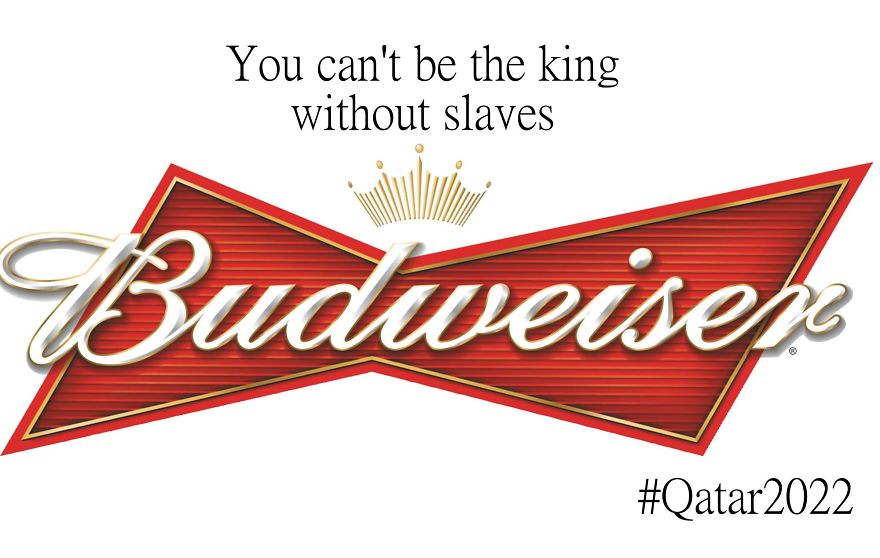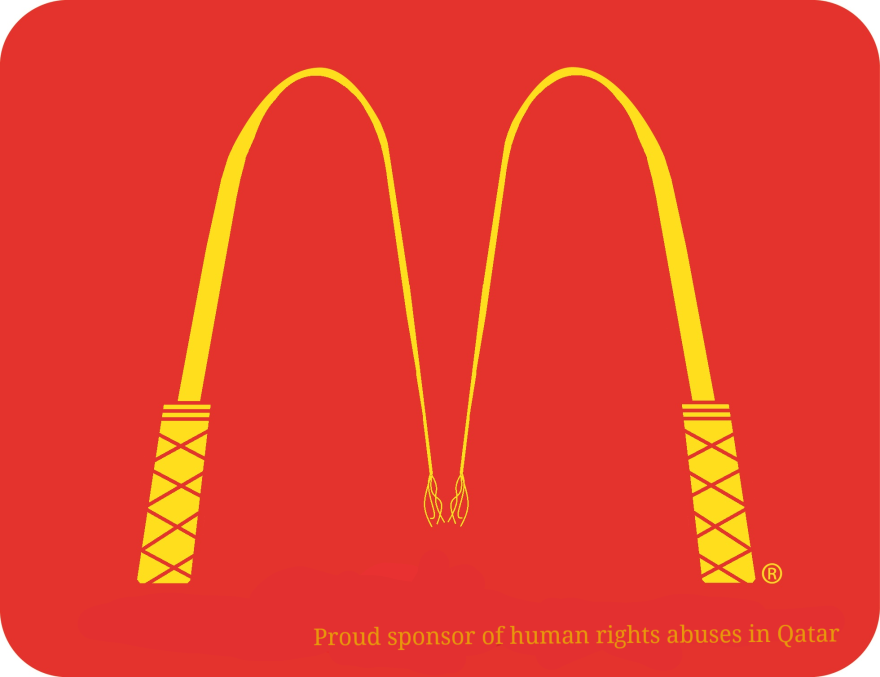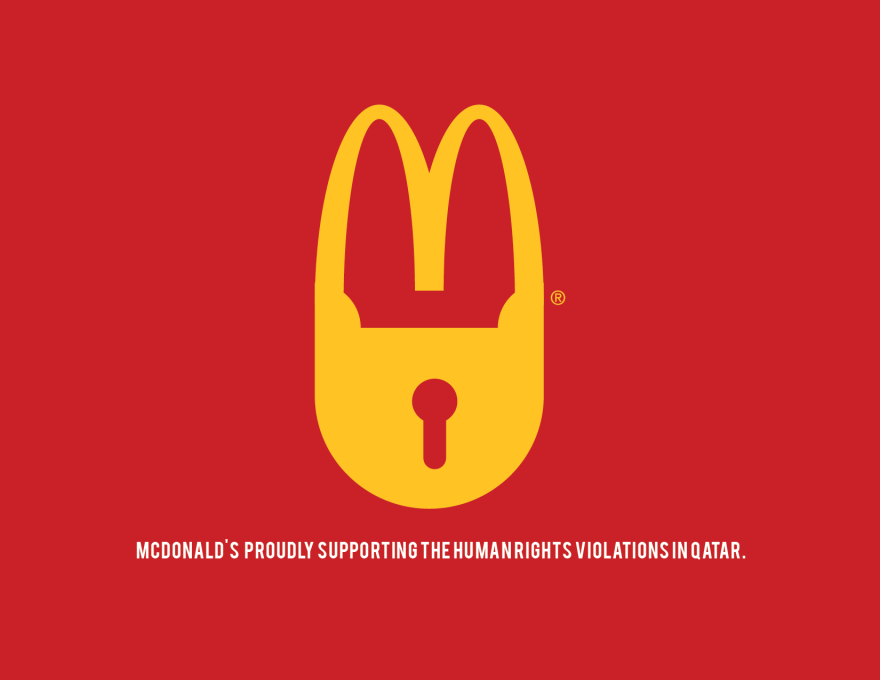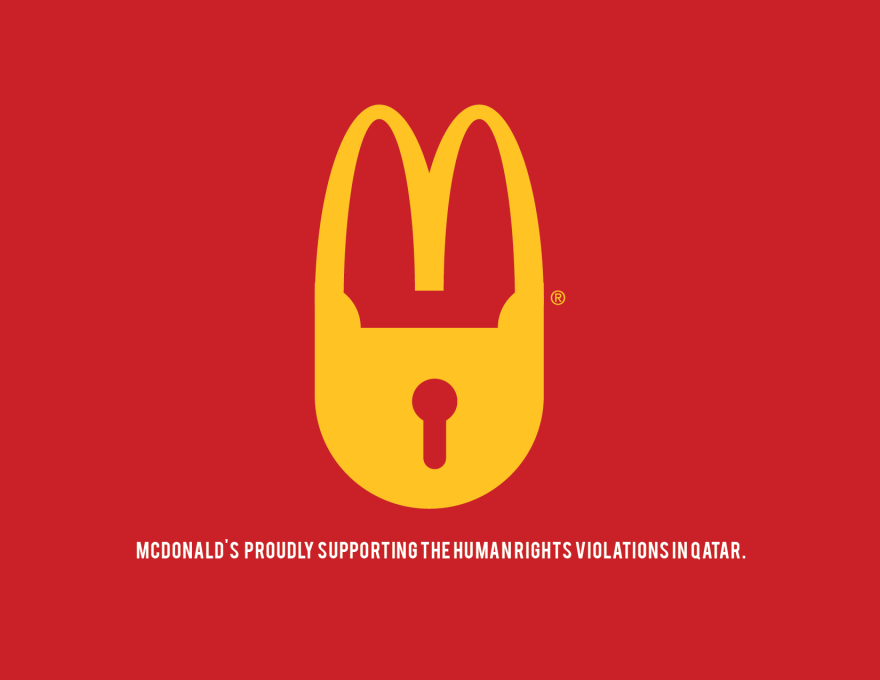 Migrant workers' passports are often confiscated upon entry into Qatar, and they require exist visas to leave. Many reports indicate that these workers cannot leave the country and that their employers can hold back pay almost indefinitely.
"Workers described forced labour in 50C (122F) heat, employers who retain salaries for several months and passports making it impossible for them to leave and being denied free drinking water. The investigation found sickness is endemic among workers living in overcrowded and insanitary conditions and hunger has been reported. 30 Nepalese construction workers took refuge in the their country's embassy and subsequently left the country, after they claimed they received no pay," writes The Guardian.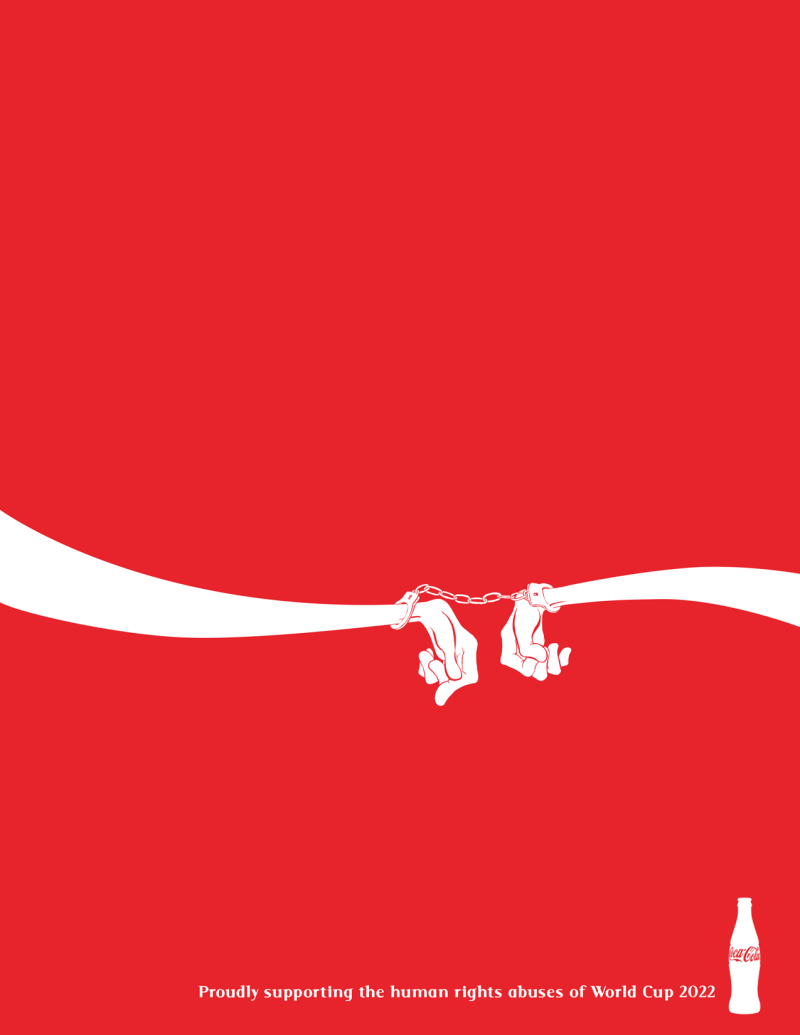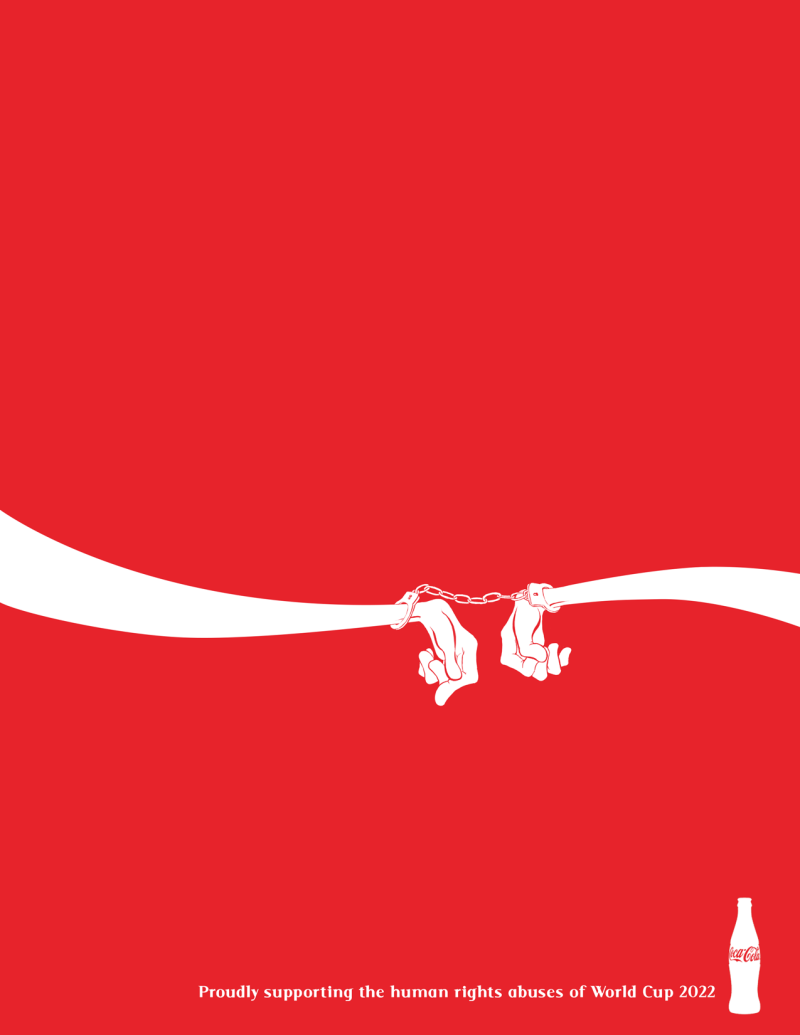 ---
AnonHQ recommends: Protect your PC & mobile devices from hackers and governments & surf  and download anonymously 
---
You want to support Anonymous Independent & Investigative News? Please, follow us on Twitter: Follow @AnonymousNewsHQ
---