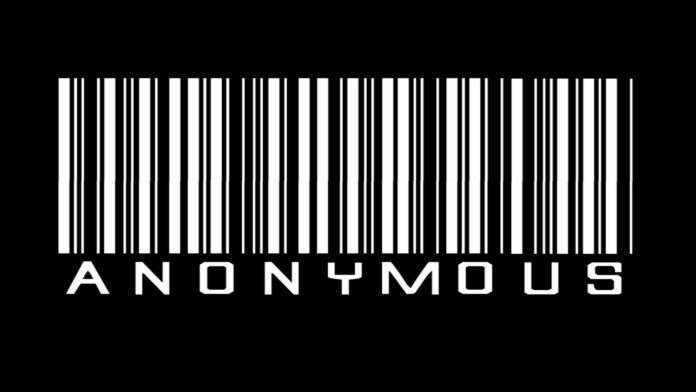 A few days ago the moderators of the chat-board at www.anonboards.com presented us with a challenge. They presented us with a list of the most frequently asked questions they receive on a day to day basis with the new people who come to the web site. We figure if these are the questions people continuously come asking, then chances are there are a lot of other people out there curious as well. Here is a guide to help you better understand what Anonymous is and what we are all about.
What Is Anonymous?
Anonymous is a loose collection of individual people around the world. AnonHQ.com has 4.5 million followers on Facebook alone. Anonymous is notoriously associated with hacking and hacking operations but over the years has evolved into a majority protest/civil activist movement.
Who is The Leader of Anonymous?
There is no leader of Anonymous. As mentioned above Anonymous is a loose collective of numerous people. Each member has their own interests and desires just as any of us has our own interests and desires. Everyone is different. The people who work together seem to accomplish the best results. There are countless groups which affiliate with Anonymous and in this way Anonymous is not one 'group' itself.
Can You Teach Me To Hack?
No, we can not legally teach you to do illegal things. If you stick around the chat levels long enough you are bound to learn some cool things. We have also pre-prepared computer programming guides , security tutorials and things like this.
Do I Have To Be A Hacker To Join Anonymous?
Technical knowledge will help you in ventures with Anonymous. But no you do not have to be a hacker. Every year for example Anonymous holds the Million Mask March. This march takes place in more then 600 cities across the globe every November 5th. This is the roots of Anonymous; social change and civil activism.
How Do I Join Anonymous?
It is not cliche to say that you already have, you are in if you want to be. Stick around, contribute your opinion, collaborate with others. No one is going to do something for you, if you want to make a difference in the world it starts with you and your own efforts. Help others and you will be helped.
What Can I Do To Help?
This is a very common question we see here. We have for example OpSafeWinter promotions going on right now and people ask, where can I get news about one in my city? Can there be one in my city? A wise man once said "be the change you wish to see in the world". Your city can have an OpSafeWinter it just take you to physically go out and do it.
What Are The Future Plans of Anonymous?
The Immediate future we trying to grow this website, grow the forums and connect people to one another. Many people are anxious to start organizing the MMM of 2016. We will start to organize this soon in coordination with other groups such as the International Anonymous Coalition.
Do I Have To Buy A Guy Fawkes Mask?
Though this has become the adopted trademark of Anonymous, no you do not need to buy a mask. In fact you will see many Anonymous affiliates with a logo of a man in a business suite with a ? head. This has become popular and many individual Anonymous groups design and adopt their own symbols/logos as well.
Am I Safe On This Website With Anonymous?
An Anonymous affiliated chat-board may not the safest place in the world online. For your safety do not open a 1 on 1 private chat with anyone you do not know. Do not openly reveal your direct personal information including name, address, phone number to anyone.  Use common sense when interacting with people you do not know. Moderators will be around to assist on the chats.
What About Anonymous on Youtube?
Sadly it is estimated that more then half of the Anonymous Youtube videos are either fake people or trolls meant to make Anonymous look stupid or extremist. Some of the most viewed video accounts are actually troll accounts. Some Anonymous do make great work on Youtube but for the most part Youtube is generally not the best source for real information.
What About Anonymous on Facebook & Twitter
Facebook and Twitter both seem to hold the most active congregations and affiliated groups and anon's. The more organized and advanced groups tend go on to develop their own web pages in addition to maintaining a social media presence. There is no singular social media source for Anonymous and there are countless unconnected groups who each do their own separate activities. Most hacking groups find it hard to maintain twitter accounts for long due the nature of account contents, but good-active accounts are out there.
What is The Purpose of the Chat & Chat Rooms?
As of 12-19-15 we have set all time records for traffic flow on anonboards.com 2 of the last 4 weeks. The chat levels are meant to separate discussion by individual interest, in this way hopefully keeping each individual chat room on track. The purpose of the chat is for direct communication and entertainment. Since the chat is more active and thus swallows up all information very quick, we ask everyone with an important message to please share them on the forums where the information will remain visible for longer.
If you would like to report ISIS websites or accounts: http://www.ghostsec.org
To report illegal activity, Anonymous Tips or provide important information: www.anonintell.org
---
This article: Frequently Asked Questions: A Guide To Anonymous" is free and open source. You have permission to republish this article using a creative commons license with attribution to the author and AnonHQ. Join the discussion at www.anonboards.com