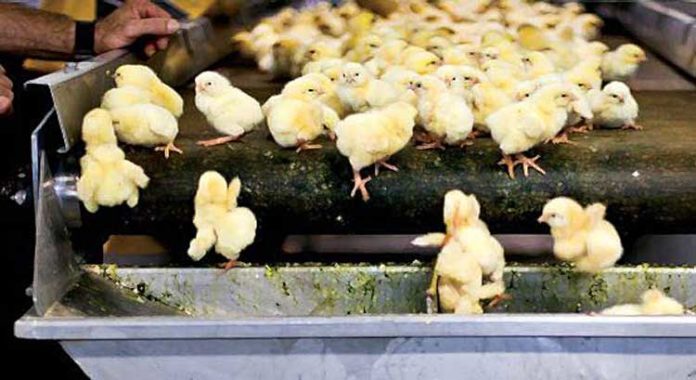 What does it mean to have the courage of your convictions? For vegan activists in Israel, it meant facing arrest to stop a machine that grinds male baby chickens alive.
A group of Animal Liberation Front (ALF) activists broke into the Ramat HaKovesh Hatchery, forced their way passed employees to a machine grinding up live chicks, surrounded the machine and shut it off.
"Look at him!" exclaimed one unidentified activist holding up a chick born that day to one of the hatchery's employees. "How can someone kill him?"
"You don't eat meat?" was the employee's retort.
Police show up, and after being told the hatchery will leave the machine off until they leave, ALF member Tal Gilboa challenges one officer to turn the grinding machine back on himself and watch what happens, if he's man enough to handle it.
"Playing innocent will not work," said Gilboa. "I want to see you, as a human being, regardless of your uniform, cop or no cop, turn the power supply back on. I want to see you look at them being ground. That's what I'm asking from you. Can you?"
"Playing innocent is not what I'm doing," responded Officer Yaniv Aluf.
Aluf of course did not restart the grinder; instead his team got busy arresting the activists. Watch the entire interaction below.
---
This Article (Activist Dares Cop to Switch on Live Chick Grinder) is free and open source. You have permission to republish this article under a Creative Commons license with attribution to the author and AnonHQ.com.