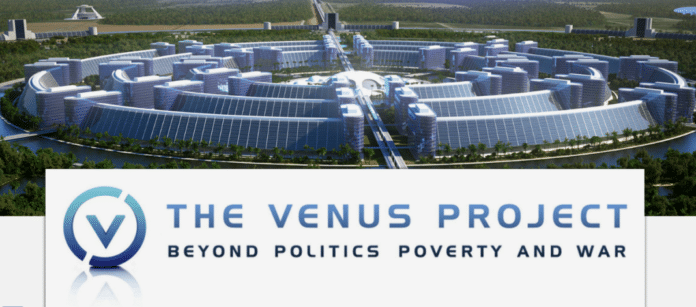 On this episode of The Anoncast, Alek had the rare opportunity to sit down face to face with Saso Luznar of The Venus Project.
The Venus Project is an organization that proposes a feasible plan of action for social change, one that works towards a peaceful and sustainable global civilization. It outlines an alternative to strive toward where human rights are no longer paper proclamations but a way of life.
On July 17, 2016 The Venus Project founder Jacque Fresco received the award for City Design & Community from the NOVUS Summit in conjunction with the United Nations division UN DESA. This was held at the General Assembly Hall of the United Nations. We are deeply grateful to those who put on the event and want to give a special thank you to Natasha Tsakos, who did an amazing job of introducing Jacque, Roxanne and The Venus Project. We also appreciate that Julio Herrera accepted the award on behalf of Jacque Fresco. This annual summit gives platform to humanitarian, governmental and non-governmental organizations showcasing innovations for sustainable development to transform the world in a positive way.
This is a very important step in our world outreach effort, to unite humanity towards a better future for all.
At this conference The Venus Project was pleased to announce the beginning of the next phase of our development – our new NPO called Resource Based Economy, created to initiate construction of the first experimental city system designed by Jacque Fresco. This city will showcase our optimistic vision, allowing people to see what kind of future we can build if we channel our efforts of a systems approach for social betterment. Your inquiry and participation are welcome.
For more information on The Venus Project, please visit