Last December, Politico reported that the U.S. government began quietly asking select foreign visitors for their social media accounts, including Facebook, Google and Twitter. Now, The Intercept reports that this action has escalated to full-blown interrogations not only of foreign travelers, but American-Muslims, and often with the use of violence.
Complaints filed by the Council on American-Islamic Relations (CAIR) report incidents of border patrol officers demanding not only social media information, but passwords to open mobile phones. One 23-year-old American citizen, Akram Shibly, claims he was choked by a CBP agent after he refused to hand over his phone. He was crossing the border from Canada back into the States (read The Intercept's full report linked above for Shibly's story).
"They told us that if you don't have anything to hide, give us your phones and give us your passwords," – Akram Shibly
According to The Intercept, the complaints so far revolve around 9 cases of nine separate people who have been stopped at various U.S. border crossings, eight of whom were Americans, the ninth being Canadian. The ACLU states, "U.S. citizens cannot be denied entry to the United States for refusing to provide passwords or unlock devices."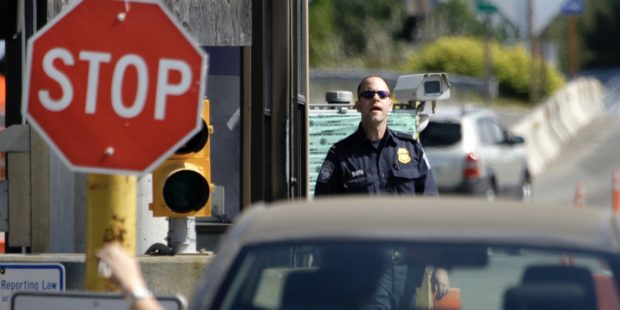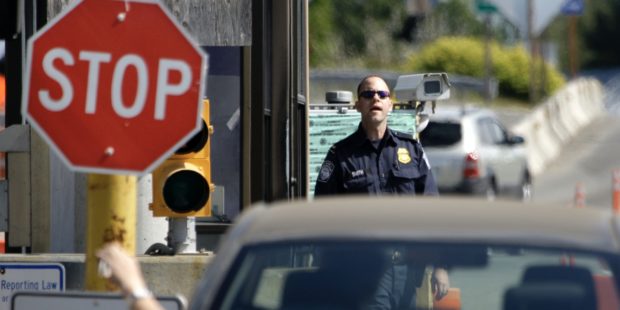 The Intercept continues:
The allegations come in the wake of The Intercept's 

report

 that CBP agents have been working with the FBI to pressure Muslims entering the U.S. to become informants. Reports of racial profiling at the border have been endemic in recent years. In 2015, The Intercept also reported on portions of a questionnaire used by ICE (Immigration and Customs Enforcement) agents that included invasive questions about religious practices and beliefs.
The DHS guidelines state CBP have the power to seize both electronic devices, as well as copy the devices contents for later investigation. As a result, it's become a major civil liberties issue. The ACLU filed a suit in 2010 to dispute border practices, but unfortunately it was dismissed in 2013, and the situation has obviously worsened. Regardless, as stated earlier, U.S. citizens cannot be prevented from entering the United States should they refuse to hand over their devises.
Akram Shibly made the following statement:
"They are taking advantage of people's ignorance of their rights at the border and are using that to pry into our personal life, but now there is a real risk for us, because officers are not only demanding our personal information but are getting violent if we don't provide it."
---
This article (Border Patrol Now Interrogating Muslim Americans) is a free and open source. You have permission to republish this article under a Creative Commons license with attribution to the author and AnonHQ.com.
---
 Supporting Anonymous' Independent & Investigative News is important to us. Please, follow us on Twitter: Follow @AnonymousNewsHQ