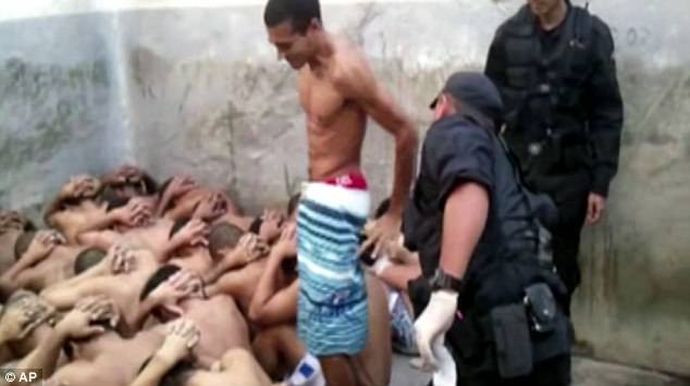 Authorities in Brazil are investigating three prisons located in Rio De Janeiro after they got their hands on a clip which shows several guards using tasers and stun guns to torture prisoners who are already obeying orders and under control. Another clip shows the guards filming each other as their colleague tases a sleeping inmate, who was in his hammock 'inside his cell'.
The videos are said to be more than three years old; however, they were recently obtained by the authorities and were made available to several news agencies. The Human Rights Watch states the lack of proper training for both the police officers and guards results in brutality when it is not needed.
"From the moment of arrest until their release from prison, Brazilian inmates face chronic and sometimes extreme official violence. In the immediate aftermath of prison riots, in particular, inmates frequently suffer appalling physical abuse.
"Poorly remunerated and lacking appropriate training, prison guards are often quick to resort to physical beatings in lieu of the authorized punishments listed in the national prison law."
Goias state prosecutor Luciano Miranda called it 'evidence of the chaos installed in the prison system'. The Human Rights Watch writes:
"The national prison law enumerates the punishments for disciplinary infractions committed by inmates, mandating, in order of ascending severity, verbal warnings, written warnings, restriction or suspension of certain rights (such as visits), and a maximum of thirty days' disciplinary isolation. It also specifically bars other punishments: in particular, collective punishments, the use of a dark cell, and punishments that endanger the prisoner's physical or mental health."
Two guards have been removed from their duties, while the others visible in the videos are under investigation.