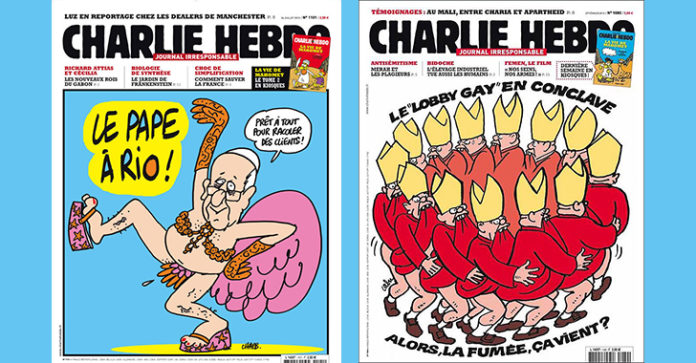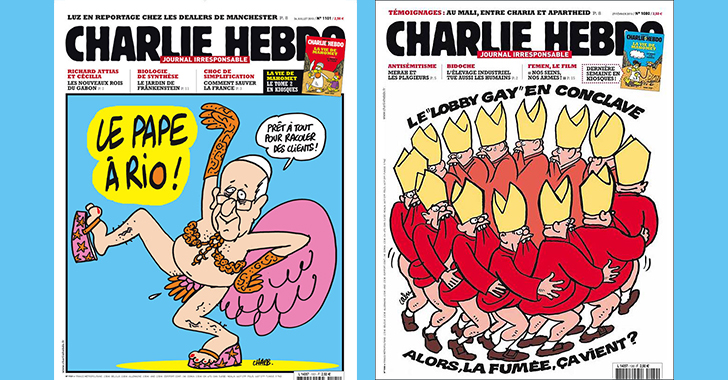 Written by: Justin King at theantimedia.org
The specifics and motives of the attack in Paris are being hotly debated, but the Catholic League's Bill Donohue has in essence attempted to justify the killings by saying that the attack was provoked.
 In a rambling statement he says that he has never encouraged violence, but
that
"neither should we tolerate the kind of intolerance that provoked this violent reaction."
The editor-in chief targeted in the attack, was Stephane Charbonnier. Donohue states that
"Had he not been so narcissistic, he may still be alive."
He doubles down on the statements in an interview with Newsmax. He talked about protesting against art and then called the victims of the attack "thugs." Not the alleged shooters; the victims. He cites the abuse of liberty in the United States as well. Apparently, he is unaware that the same Amendment to the Constitution that protects free speech also protects his religious rights and his right to protest art that offends him.
"The abuse of liberty, in this country and . . . by these smart alecks who want to take their middle finger and put it in the face of people of faith, that has to stop too."
He also stated:
"I also condemn the lack of restraint of people perverting their freedom by choosing the most pornographic, obscene, vulgar depictions of Muhammad for the juvenile intent of insulting them. You know, when you keep doing that, you're going to get a response."
The "response" in this case was the apparent attack on a satirical newspaper that killed 12 people. He asked people that wished to condemn Islam to do it with civility and decency.
Donohue was not the only public figure to put his foot in his mouth by attempting to gain political capital out of the deaths.
Nigel Farage, a Member of the European Parliament, blamed immigrants for the attacks and said that it could be blamed on a
"really rather gross policy of multiculturalism."
This was said without poetic intent. Farage is apparently unaware that having one culture is exactly what the shooters thought was best as well.
The two talking points made by these men complement each other nicely. Don't criticize religion and there needs to be only one culture. It sounds alarmingly like the probable talking points of the shooters.  The solution to the threat of domination by one culture and one religion cannot be the domination of another culture and religion.
Before his death, Stephane Charbonnier said:
"Extremists don't need any excuses."
That may be true, but it seems that extremists will excuse each other when the times demand it.
Editors note: It should also be noted that the Catholic Church has sued Charlie Hebdo fourteen times.
Related Articles:
#CharlieHebdo Shooting Suspect #MouradHamydInnocent? Classmates Defend The Teenager on Twitter
#JESUISAHMED|Story Of The French Police Officer Who Was Gunned Down While Saving Charlie Hebdo
Muslim Activist Tweets What's Most Offensive About The Paris Shooting
Here's How Arab Newspapers Reacted to The #CharlieHebdo Massacre
Terrorists' Slaughter of French Journalists Boosts Europe's Racist Far-Right
US Politicians Take Advantage of France Terror Attack to Call for More NSA Spying