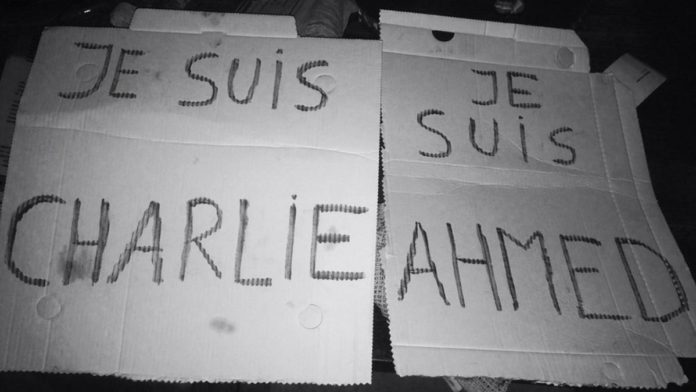 The Ultimate sacrifice in the name of free speech, thousands were crying and paying their respects to a dead Muslim officer, Ahmed Merabet, in a rally with one phrase, 'JeSuisAhmed', after the martyred officer was shot down in Paris yesterday during the attack.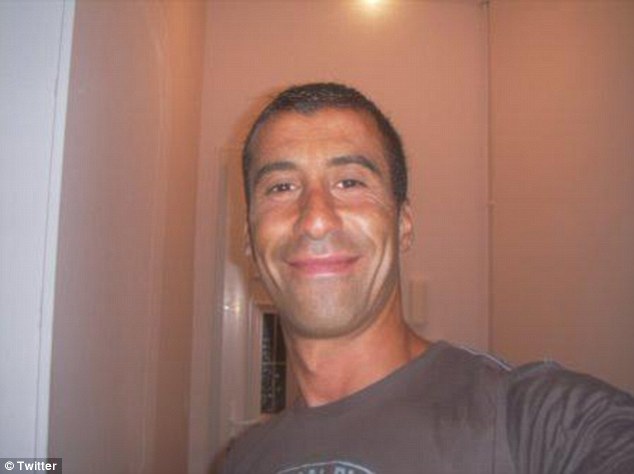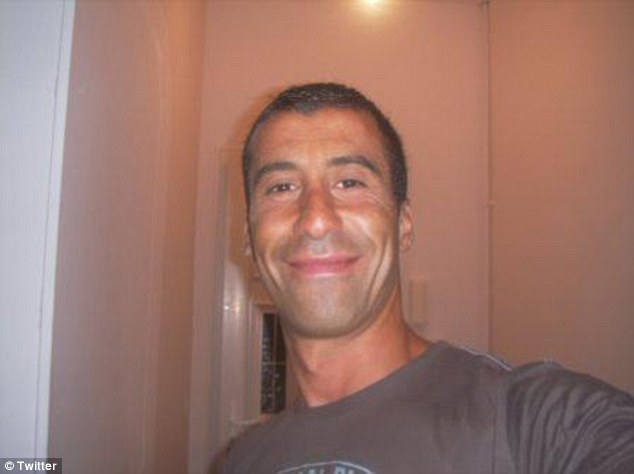 Source: Twitter – Police officer Ahmed Merabet (identified on Twitter, above) was killed while working in the area Charlie Hebdo's offices are located.
42 year old Ahmed along with his 49 year old fellow policeman, Franck Brinsolaro, were the officers who were performing their duty to protect Charlie Hebdo and his staff. Ahmed's death was captured on film and spread like a wildfire across the French television and the social media.
The Muslim police officer who died defending the freedom of others to insult his culture & religion. #EuropeanHero #JeSuisAhmed

— Bruce Vuyani Nadin (@brucenadin) January 9, 2015
#AhmedMerabet died defending CharlieHebdu's right to redicule………#JeSuisAhmed

— Sarwat Ayub (@sashayub) January 9, 2015
#JeSuisAhmed, too.
pic.twitter.com/0H6unMJOh6
(via: @Patrick_Baz)

— Darinstrauss (@Darinstrauss) January 9, 2015
I identify more with the hero who died defending the rights of those who satirised his father's faith. #JeSuisAhmed

— Mark Fitzpatrick (@FitzpatrickIISS) January 9, 2015
I am not Charlie, I am Ahmed the dead cop. Charlie ridiculed my faith and culture and I died defending his right to do so. #JesuisAhmed

— Dyab Abou Jahjah (@Aboujahjah) January 8, 2015
Sums it up perfectly #JeSuisAhmed pic.twitter.com/K37CAMgmkx

— TangataWhenua.com (@DigitalMaori) January 9, 2015
#JeSuisAhmed, the policeman who died defending a magazine's right to insult his religion and culture

— haroon moghul (@hsmoghul) January 8, 2015
But who was Ahmed? After the public demanded the information about their hero the French authorities responded by saying that he worked at a police station in Paris (11th Arrondissement), near Hebdos office. Reports also state that he was, himself, a Muslim. He gave his life to protect Charlie Hebdos right to practice his religion – a powerhouse that is trending on twitter.
Every person that went into God's Grace yesterday should be remembered & respected equally. But with the radical racist-Islam-hating mindsets, several mosques were vandalized that very night.
Instead of surmising that everyone who keeps a beard, wears a turban or practices Islam is an extremists, It would do well to everyone to remember that a big majority of Muslims are like Ahmed Merabet.
Related Articles:
Catholic League Defends Murders at Charlie Hebdo
Muslim Activist Tweets What's Most Offensive About The Paris Shooting
Here's How Arab Newspapers Reacted to The #CharlieHebdo Massacre
Terrorists' Slaughter of French Journalists Boosts Europe's Racist Far-Right
________________________________________________________________________________
Sources:
http://www.theguardian.com/commentisfree/2015/jan/08/charlie-hebdo-norway-islamophobia-france-anders-breivik
http://www.latimes.com/world/europe/la-fg-paris-victims-20150107-htmlstory.html
http://www.dailymail.co.uk/news/article-2901681/Hero-police-officer-executed-street-married-42-year-old-Muslim-assigned-patrol-Paris-neighbourhood-Charlie-Hebdo-offices-located.html
http://www.firstpost.com/world/jesuisahmed-tribute-pours-in-on-twitter-for-muslim-cop-who-died-in-charlie-hebdo-attack-2037593.html
http://www.huffingtonpost.com/2015/01/08/jesuisahmed-twitter-hashtag_n_6438132.html
https://twitter.com/hashtag/jesuisahmed