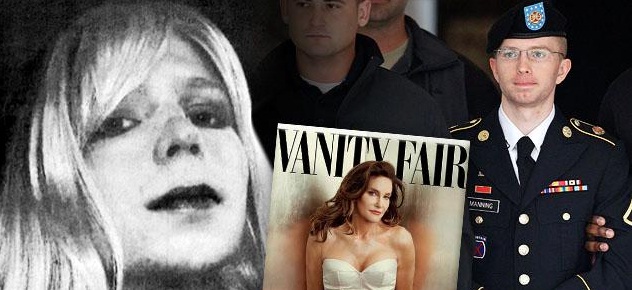 Former intelligence analyst Chelsea Manning, convicted in 2013 of leaking more than 700,000 secret classified documents to WikiLeaks and currently serving 35-year sentence at a Kansas military prison, was on August 18 found guilty of violating prison rules. As punishment, Chelsea has been barred from recreational activities for three-weeks, which means she would not be able to use the gym, library or go outdoors for 21 days.
Chelsea, who was born a man but identifies as a woman, faced a disciplinary board on Tuesday on charges of attempted disrespect and possession of prohibited books and magazines during administrative segregation. These included misuse of medicine, pertaining to expired toothpaste, and disorderly conduct, for pushing food onto the floor. Among the banned items allegedly found in her cell was a copy of Vanity Fair magazine with transgender Caitlyn Jenner on the cover and Malala Yousafzai's memoir.
However, Chelsea as well as her attorneys fear that the conviction, now part of her permanent record, will be used against her in future parole or clemency hearings and could potentially delay her transition to minimum security custody status by years.
Now these convictions will follow me thru to any parole/clemency hearing forever. Was expecting to be in min custody in Feb, now years added

— Chelsea Manning (@xychelsea) August 18, 2015
Her attorney Nancy Hollander took to Twitter to express her disgust at the ruling.
OPINION: Washington is trying to destroy one of the great whistleblowers of our time, Chelsea Manning http://t.co/1ZVpaD4V0w

— Nancy Hollander (@NancyHollander_) August 18, 2015
Chelsea's ridiculous convictions today will not silence her. And we will fight even harder in her appeal to overturn all her convictions. — Nancy Hollander (@NancyHollander_) August 19, 2015
Earlier, over 100,000 people signed a petition calling for the government not to sentence Chelsea to solitary confinement, the maximum penalty.
We stopped by the Pentagon w/ 100k signatures for shero @xychelsea from @fightfortheftr @Roots_Action @demandprogress pic.twitter.com/LwbvLL1WkQ — CODEPINK (@codepink) August 18, 2015
 The petition called on the disciplinary board to open the hearing to the public and drop the charges, arguing that the egregious punishment would be an affront to justice. "Putting any human being in indefinite solitary confinement is inexcusable, and for offenses as trivial as these (an expired tube of toothpaste, and possession [of] magazines?) it is a discredit to America's military and its system of justice," read the petition. Chase Strangio, Chelsea's attorney at the American Civil Liberties Union, said that thousands of signatures collected in her defense and the outpouring of support "can break down the isolation of her incarceration and send the message to the government that the public is watching and standing by her as she fights for her freedom and her voice."
---
This Article (Chelsea Manning Found Guilty Of Possessing Vanity Fair, Expired Toothpaste) is free and open source. You have permission to republish this article under a Creative Commons license with attribution to the author and AnonHQ.com.