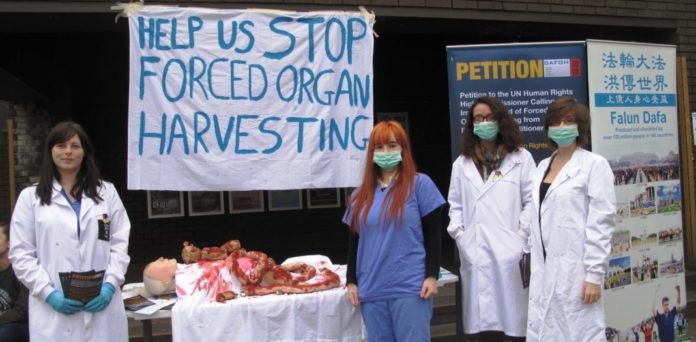 A new report has been published, exposing the lengths the Chinese government goes to, to harvest live organs from political prisoners in what has become a multi-million-dollar industry.
Live harvesting of political prisoners – mainly those that are detained in concentration camps for the practicing of the meditative Falun Gong; Tibetans or House Christians – are deliberately tested, matched and placed in data bases for future donor recipients, while in custody.
The practice of live harvesting organs – removing the organs from a person while they are still alive – has been ongoing for over a decade in China. While the Chinese government have insisted that this type of harvesting accounts for 10,000 organ transplants per year, the new investigative report highlights the number being closer to 100,000 per year.
Reports of transplant surgeons in China complaining of back-to-back 24-hour shifts are documented in the report. The Chinese transplant teams are simply "awash in human organs." If an organ transplant happens to fail, the transplant surgeons have as many as four backup organs to rely upon to get the surgery done.
Prisoners of conscience – including the Falun Gong – are the targeted victims of live organ harvesting, says the report. This act of genocide is now responsible for over 1 million deaths.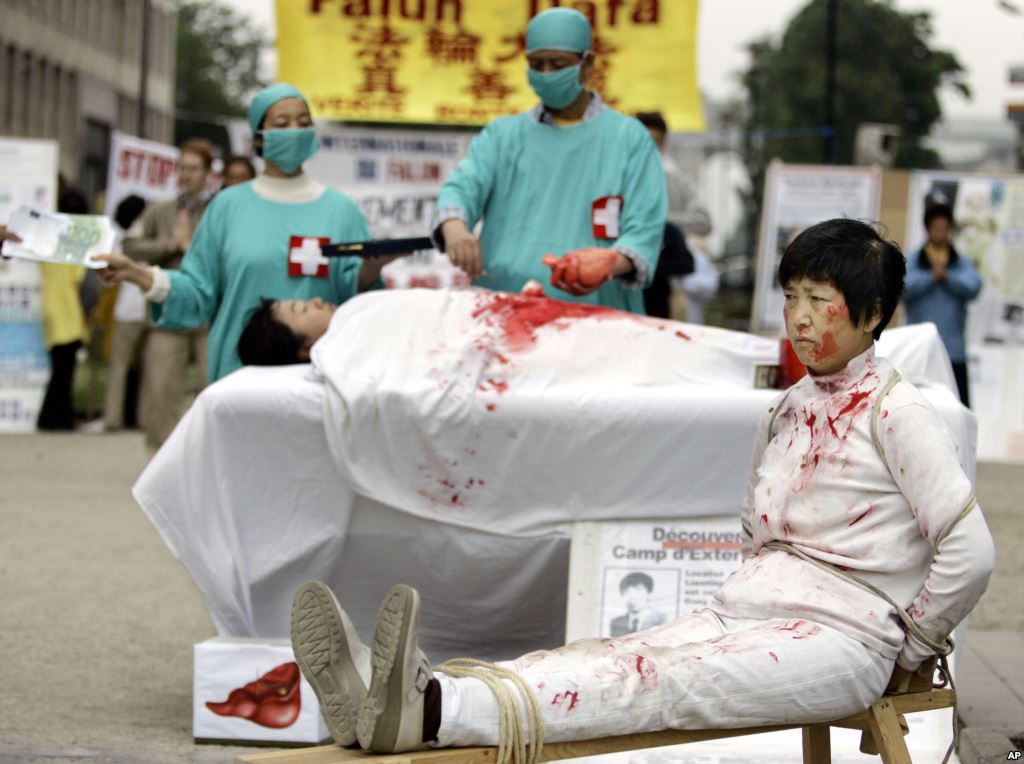 "Prison officials and doctors started colluding to give systematic medical testing to Falun Gong detainees…"
"When a patient needed an organ, a suitable detainee would be matched, killed and their organs taken and used in a transplant operation. To lessen the chance of organ rejection, the organs were extracted before the donor victim was dead – a form of murder by what has become known as "live" organ harvesting," reports independent Australian news spread Stop Organ Harvesting in China.
The Chinese government goes to great lengths to conceal evidence. The statistics of organ transplants conducted at the People's Liberation Army General Hospital, for example, are considered a "state secret." Treating top Communist Party and military officials, this hospital made a US$34 million profit in 2010, says the report.
For another hospital, records show 120 "emergency liver transplants" conducted in another major PLA medical center, the Changzheng Hospital in Shanghai. The evidence of organ transplants occurring within hours (not weeks or months) in China demonstrates the Chinese donor system based on captive donors waiting for recipients. It is a system of reverse matching.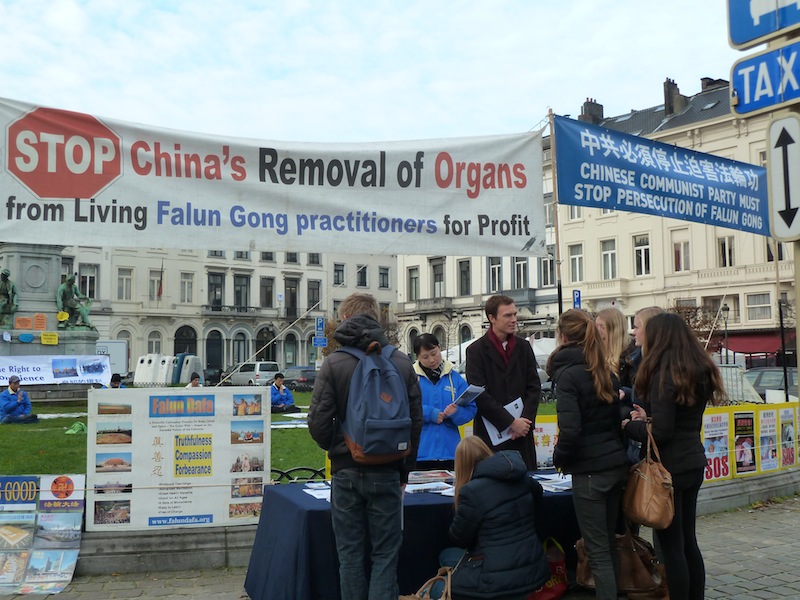 According to Organ Harvest Investigation, a hospital worker confirmed the deaths of 4,000 Falun Gong Practitioners killed for their organs. Her husband, a surgeon, had confirmed his part in removing corneas from live donors numbering over 2,000. Further undercover interviews with doctors uncovered the extent of the genocide occurring, with one doctor confirming the existence of over 36 concentration camps holding over 120,000 people.
When investigators placed calls to hospitals pretending to need a kidney or liver, one hospital after another confirmed "We've got Falun Gong Practitioners in stock; just come in and we can get you the organ within a week."
Falun Gong practitioners were more numerous than the Communist party in 1999. This started an eradication campaign instigated by former leader Jiang Zemin of the Communist Party, in fear of losing Party popularity.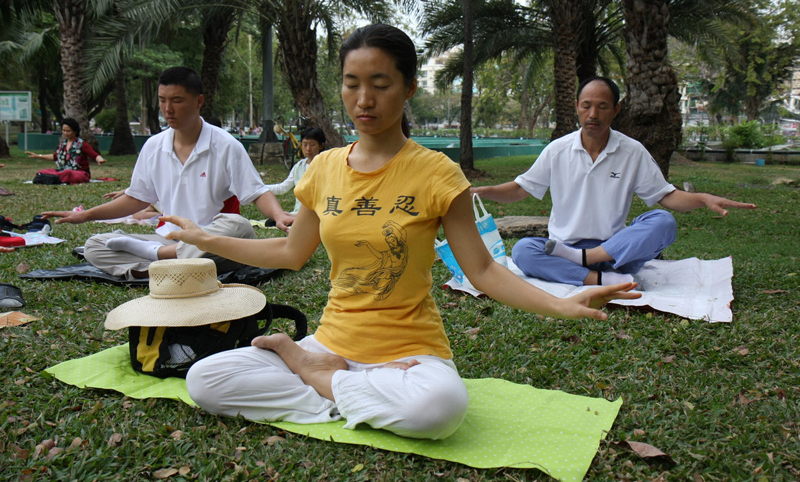 Falun Gong, however, is a discipline from the Buddhist school, teaching and instilling virtue, compassion and truthfulness, with the end goal of spiritual cultivation, selflessness and awareness.
Today, it is estimated that up to 1 million Falun Gong are currently detained for their spiritual beliefs, subjected to torture, brainwashing and forced organ donation.
What you can do is share your support to stop the genocide by using #stoporganharvesting on Twitter and Facebook.
You can also sign the online petition to the UN High Commissioner, which you can access here.
And most importantly, just spread the word that this is actually occurring and that it won't be tolerated.
---
This article (Chinese State-Run Harvesting of Live Donor Organs Kills 100,000 Political Prisoners Each Year) is a free and open source. You have permission to republish this article under a Creative Commons license with attribution to the author AnonWatcher and AnonHQ.com.
---
 Supporting Anonymous' Independent & Investigative News is important to us. Please, follow us on Twitter: Follow @AnonymousNewsHQ