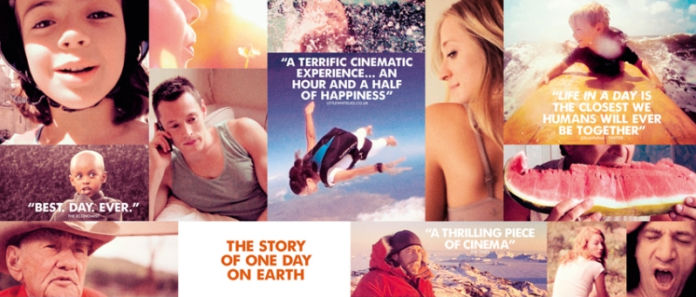 These 10 documentaries contain powerfully relevant information, different and unique perspectives, offer new choices to make a difference and are capable of shifting our understanding of the vast and complex world we live in.
10. Life: The BBC Mini-Series
Four years in the making, Life, produced by the BBC Natural History Unit and The Open University, was shot entirely in high definition. Narrated by David Attenborough, the mini-series chronicled some of the unique skills, specialised expert strategies and strange unusual behaviour that living beings across every continent have invented to survive. As Oprah Winfrey observes, "In life there are no guarantees … survival has always been a struggle and one demanding extraordinary ingenuity".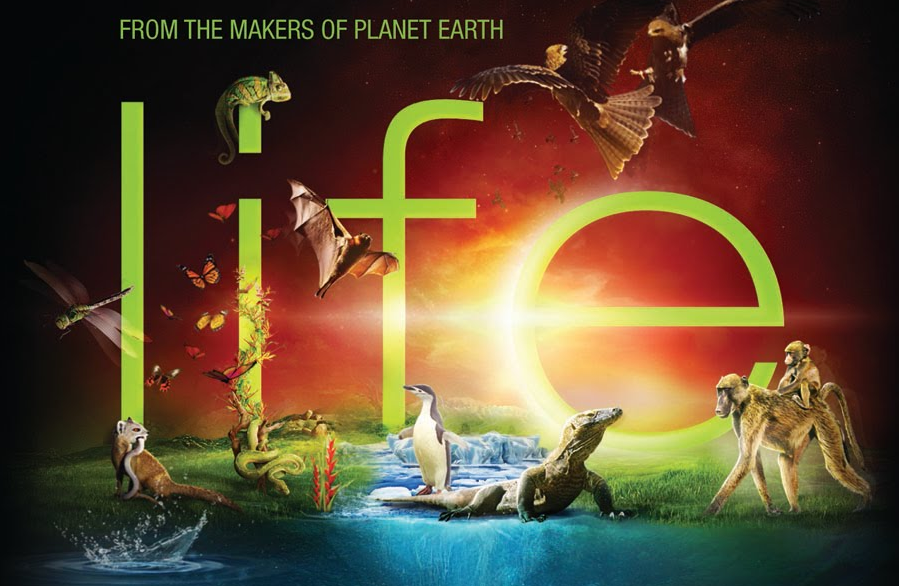 9. The Zeitgeist Trilogy
This Peter Joseph produced documentary-style film ignited a global awakening audaciously exposing the high-ordered corruption in all aspects of finance, religion, and politics making it a can of worms. Part I questioned religions as being God-given stories and argued that Jesus was a literary and astrological hybrid, politically nurtured. Part II alleged that the 9/11 attacks were orchestrated by the United States to generate mass fear, initiate and justify the War on Terror. Part III claimed that the Federal Reserve was behind several wars and manipulated the American public for a One World Government.
8. The Square
The Square depicted the Egyptian Revolution of 2011 from its roots in Tahrir Square giving the audience a view of the dreadful conflict in Egypt from the eyes of men, women and children who were experiencing the carnage and chaos firsthand. The Chicago Tribune aptly described the documentary film as "A compelling inside look at the cascading series of revolutions and counterrevolutions that have shaken Egypt since the beginning of 2011".
7. I Am
I AM was all about human connectedness, happiness, and the human spirit. The film asked two central questions: What's wrong with the world? And what can we do about it? Filmmaker Tom Shadyac's had delivered blockbusters like The Nutty Professor, Ace Ventura: Pet Detective, and Bruce Almighty – I AM contrasted sharply with his previous comic work. He suffered post-concussion syndrome after a 2007 bicycle accident that left him with a series of acute headaches and hyper-sensitivity to light and noise. Tom wanted to share his inner quest through the film and thus included animated scenes explaining scientific concepts as well as clips from Wall Street and It's a Wonderful Life.
6. Samsara
Samsara, a non-narrative documentary film, was shot over five years in 25 countries. It was not a traditional documentary; it was not a travelogue; Samsara captured the deep profound reaches of humanity's spirituality and took the form of a guided meditation. In the Chicago Sun-Times, Roger Ebert adorned Samsara for providing "an uplifting experience" through its use "of powerful images, most magnificent, some shocking, all photographed with great care in the highest possible HD resolution".
5. Earthlings
Philosopher Tom Regan fittingly remarked, "For those who watch Earthlings, the world will never be the same". Billions of animals are exploited and slaughtered for scientific research and by some of the largest industries of the world – the film exposed these gruesome facets of human society by portraying how all living beings on Earth are 'Earthlings', and how humanity has severed its connection with the animals. It drew parallels between racism, sexism, and speciesism.
4. Cowspiracy
Cowspiracy explored the devastating impact of animal agriculture i.e. beef livestock, the number one cause of global warming, on the environment, investigated the policies of large-scale environmental organizations including Greenpeace, Sierra Club, Surfrider Foundation, and Rainforest Action Network on this issue, and exposed the real inconvenient truth. "The topic is so hot, their funding got pulled. They self-funded Cowspiracy with the support of an IndieGoGo campaign… It's paid off. The information in Cowspiracy is not just getting out, it's making the beef industry uneasy," reported The Huffington post.
3. Life In A Day
Life In A Day  was 95 minutes long and included scenes selected from 4,500 hours of video footage in 80,000 clips submitted to YouTube from 192 nations showing respective occurrences from around the world on a single day, July 24, 2010. Director Kevin Macdonald asked ordinary people globally to answer three questions – What do you love? What do you fear? What's in your pocket? – And spend a day filming their lives. The film will definitely leave you with a feeling of connectedness, witnessing diversity of humanity and experiencing humourous and sad moments from a different world than yours.
2. Revolution
Revolution examined looming environmental collapse and what young people were doing to avert it. The film is a wake-up call and forces us to realize that all of our actions are interconnected and that environmental degradation, species loss, ocean acidification, pollution, and scarcity of food and water are limiting, even reducing, the Earth's ability to support humans.
1. Planet Earth
BBC's Planet Earth is probably the most breath-taking visualization of our planet. Five years in the making, it was the most expensive nature documentary series ever commissioned by the BBC. The TV series comprised eleven episodes, each of which featured a global overview of a different habitat on Earth. This was David Attenborough's opening narration: A hundred years ago, there were one and a half billion people on Earth. Now, over six billion crowd our fragile planet. But even so, there are still places barely touched by humanity. This series will take you to the last wildernesses and show you the planet and its wildlife as you have never seen them before. Planet Earth gives us a truly epic perspective on the world we live in, and reminds us of how splendid the Earth is.
---
Source:
http://www.collective-evolution.com/2015/02/21/10-documentaries-that-will-change-your-perspective-on-the-world-we-live-in/