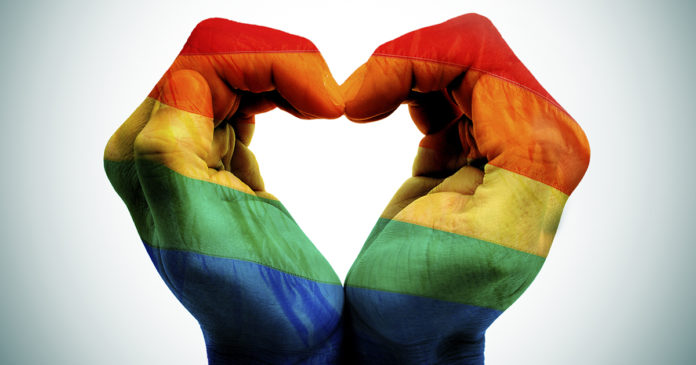 Girlfriend of @Athletics star offers to buy tix of fans upset about team's LGBTQ pride night: http://t.co/6dQoS7CO9b pic.twitter.com/bC6XGFd9kI

— KTVU (@KTVU) March 30, 2015
The Oakland Athletics announced on social media that they would be hosting their first "LGBT Pride Night"
A number of fans were unhappy with this turn of events, and let loose their fury on the team's Facebook and Twitter feeds with ignorant comments such as:
"Are the players going to prance from base to base? Is the starting pitcher going to literally throw like a girl on purpose? Is the team going to have rainbow theme uniforms."
"Parents, please note this is not a game you want to take your kids to."
"What other fetishes are we going to recognize at ballgames?"
The team stood by the decision, however. The team's sales VP said to the San Francisco Chronicle: "I think you can find a few people on Twitter to backlash against anything. The wide majority of our fans will be supportive or have no opinion."
Eireann Dolan wasn't about to have any of that. So she offered to buy tickets from the furious fans, and on her "Thank You Based Ball" blog, Dolan stated:
"So, A's fans; if attending a baseball game on LGBT Pride Night makes you at all uncomfortable, it is probably a good idea to sell your tickets. And I have the perfect buyer. ME!
If you'd like to sell your tickets to June 17th's LGBT Pride Night game, I will buy them from you at face value. As many as I can. No judgments. No questions asked.
From there, I will donate any tickets I purchase to the Bay Area Youth Center's Our Space community for LGBTQ youth."
Her plan was  so successful that she started a GoFundMe page to raise money for additional tickets for the LGBTQ youth community center.
Dolan and her boyfriend Doolittle agreed to match all donations up to $3,000. In less than a day, the page had already exceeded its $6,000 goal.
She also explained why she felt so strongly about the issue:
"Many people don't know this about me, but I have two moms. My biological mom Kathy and her partner Elise (who grew up in the Bay Area) are both die-hard A's fans as well as super gay. Like, they're so gay for each other that they've fostered a long-term loving relationship likely no different from any heterosexual loving relationships you've seen or been a part of."
Source: Upworthy