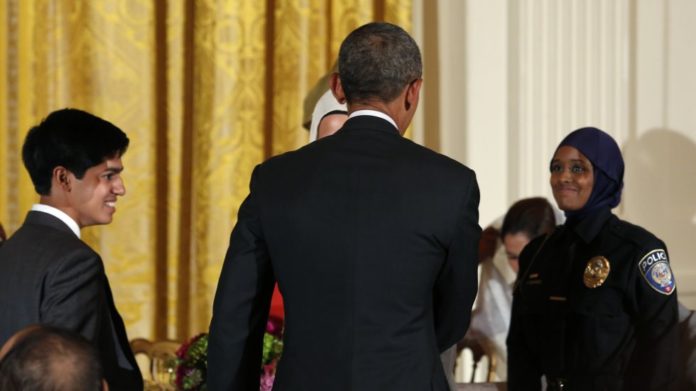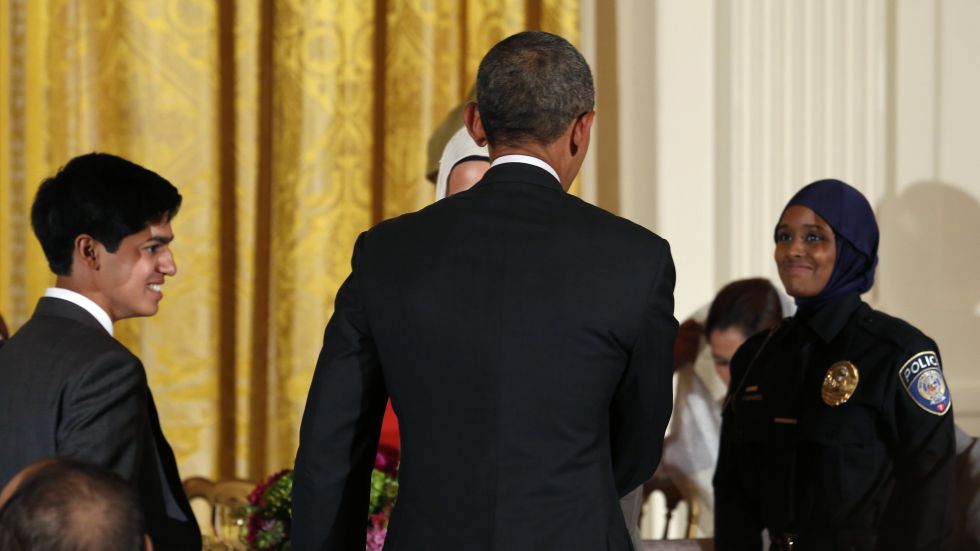 Ziad Ahmed, 16, a Bangladeshi-American who grew up in New Jersey, two years ago founded Redefy, a website to combat harmful stereotypes by encouraging teens like him to share their stories, to defy stereotypes, embrace acceptance and tolerance, and create an active community.
"As a young Muslim teenager, I found that most people had preconceived notions about me and I saw my friends facing similar challenges. I founded Redefy to help young people understand that people don't conform to stereotypes and that if you give people a chance, you may even become friends," he said last year.
"I deal with prejudice every day and have my entire life from being put on the TSA watch list as a child because of my name and having to go to a separate counter to get my tickets to being constantly told I am cute for a brown kid. I started Redefy to initiate a positive change in the world and to fight the ignorance which I have been victim to. And more importantly, to fight the ignorance which people will fall victim to who may not have the opportunity to properly defend themselves or understand that there are people who accept them and love them for exactly who they are," he described his first-hand experience with bias.
On 22 June, Ahmed attended the White House Iftar, had dinner with President Barack Obama and brought himself to international limelight.
"We have a lot of inspiring Americans here today. They're Muslim Americans like Ziad Ahmed.  As a Bangladeshi-American growing up in New Jersey, he saw early on that there was not enough understanding in the world.  So two years ago, he founded Redefy, a website to push back against harmful stereotypes by encouraging teens like him – he's only 16; I think our youngest guest tonight – to share their stories.  Because, in Ziad's words, "ignorance can be defeated through education."  He wants to do his part to make sure that "Muslims can be equal members of society and still hold onto their faith and identity."  So we're very proud of you, Ziad," Obama left Ahmed speechless when he spoke about him to the nation.
"I'm just this 16-year-old trying to do some good for the world, for my people. This is a once-in-a-lifetime opportunity. I was fasting — a 17-, 18-hour fast [for Ramadan] — so I was exhausted and my adrenaline was rushing," Ahmed told MTV adding, "To be commended by the president of the United States of America in front of all these people was such an amazing, surreal experience. After the speech was over, he comes around and shakes all of our hands and says 'thank you for your work'. I was like, 'It's such an honor to meet you, Mr. President'. And he was like, 'Keep doing what you're doing, man'. And then he pats me on the back and he sits down and he just talks. It was just … he was at our table just sitting with us, eating with us".
Obama's kind words – "If you just keep doing what you're doing, by the time you're 26, I'm confident that you will have swept the nation" – and his support for the Muslim American minority, were enough to make Ahmed motivated and optimistic about Redefy and about the work that he is doing.
---
This Article (How Obama Inspired A 16-Year-Old Muslim-American Boy To 'Redefy') is free and open source. You have permission to republish this article under a Creative Commons license with attribution to the author and AnonHQ.com.