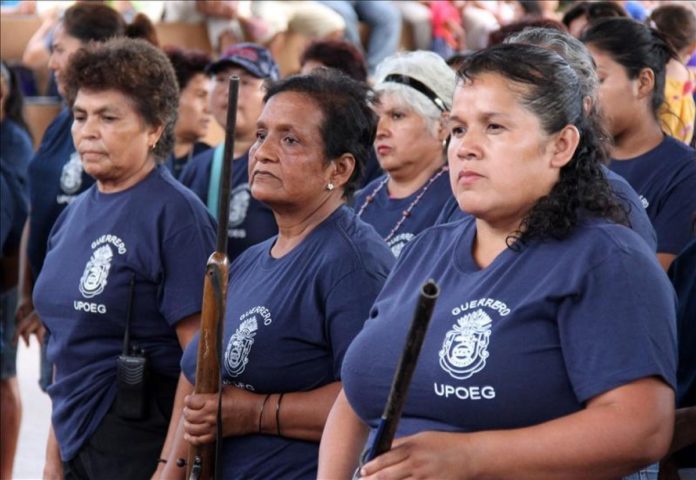 Written by: CoNN
Hundreds of women in the Mexican town of Xaltianguis recently created their own community militia, known as the Union of Peoples and Organizations of Guerrero State, to protect their town from organised crime.
According to their commander Miguel Angel Jimenez, the women patrol the neighbourhoods of their small town, located just outside of Acapulco.
Although they are trained in the use of firearms, they are forced to rotate the weapons between members as they have only about 80 guns.
"I trust that the people, once they know that the women are participating, they will provide more weapons", Jimenez said.
Silvia Hipolito is a mother of two and one of the many women who recently joined this voluntary defense agency.
"Women are brave and we are capable of defending our town," Hipolito told reporters.
The government and local police have been unable to deal with the rampant crime in Mexico, leading to the formation of many similar militias.
Huge protests are occurring all over Mexico over the kidnapping and murder of 43 students. Protestors allege that the government and organized crime had cooperated in this incident.