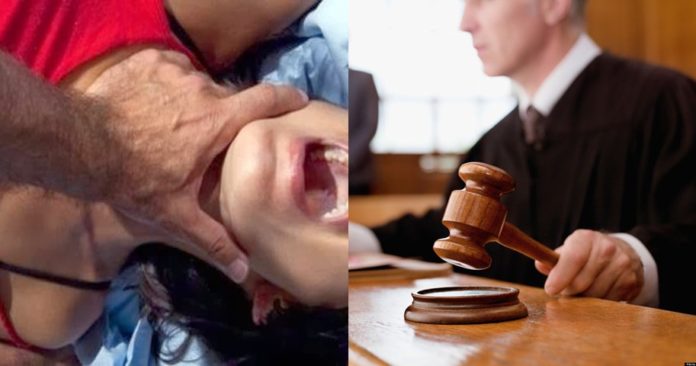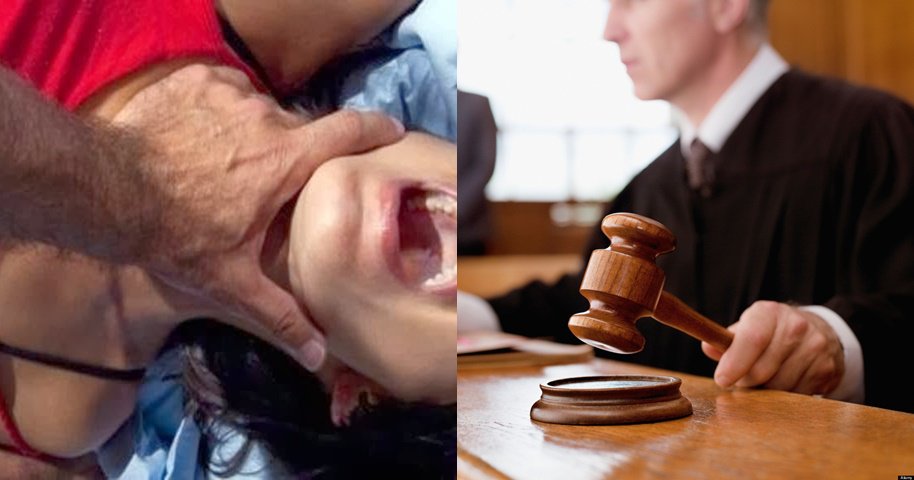 Being drunk is not consent. Sex without consent is rape. Drinking is not a crime. Rape is. But an Oklahoma Court begs to differ.
In a shocking ruling, the Oklahoma Court of Criminal Appeals has declared that forcing oral sex on an unconscious or intoxicated person is not rape.
The case in question involved two high school students, a 16-year-old girl and a 17-year-old boy, who were drinking and smoking marijuana with several teenage friends at a Tulsa park into the early morning hours of June 1, 2014.
According to the court records, witnesses testified that the girl was drunk and stumbling and that two boys had to carry her to the defendant's car, who had offered her a ride home. A friend, who rode with the girl and the boy before being dropped off, testified that she was drifting in and out of consciousness and could not walk.
The girl was completely unconscious when he dropped her off at her grandmother's home; when she was taken to a Tulsa hospital, a test put her blood alcohol content above .34 – more than four times the legal driving limit in the U.S.
A sexual assault examination detected the boy's DNA on the back of her leg and around her mouth. When questioned, he claimed the girl had consented to have oral sex, however, the girl claimed she didn't remember anything after leaving the park.
In April 2015, Tulsa County prosecutors charged the boy with first-degree rape and forcible oral sodomy, but because there was no evidence, the rape charge was dismissed. In November 2015, Tulsa County District Court Judge Patrick Pickerill dismissed the forcible oral sodomy charge as well, stating unconsciousness and intoxication are not present in the state's forcible sodomy law's definition of the crime.
On March 24, 2016, Oklahoma's highest criminal court upheld the lower court's ruling and declared that the state's forcible sodomy law could not be applied to a victim who was unconscious due to alcohol consumption. In a unanimous decision, the judges ruled:
"Forcible sodomy cannot occur where a victim is so intoxicated as to be completely unconscious at the time of the sexual act of oral copulation. We will not, in order to justify prosecution of a person for an offense, enlarge a statute beyond the fair meaning of its language."
Oklahoma's rape law defines rape as "an act of sexual intercourse involving vaginal or anal penetration with a male or female" under a number of circumstances including where the victim is incapable of giving legal consent, is intoxicated by a narcotic or anesthetic agent, or is threatened. It protects victims who are too drunk to consent, but only in cases of vaginal or anal penetration, not oral sex.
Oklahoma's forcible sodomy law, which details five very specific conditions under which a suspect may be charged with the crime of forcible sodomy, does not apply when the victim is intoxicated or unconscious to consent.
Benjamin Fu, Tulsa County assistant district attorney and the lead prosecutor in the Leftwich vs. State case, said he was "completely gobsmacked" by the ruling, which placed the onus on victims to defend their intoxication. He told The Guardian:
"The plain meaning of forcible oral sodomy, of using force, includes taking advantage of a victim who was too intoxicated to consent. I don't believe that anybody, until that day, believed that the state of the law was that this kind of conduct was ambiguous, much less legal. And I don't think the law was a loophole until the court decided it was. To focus on why the victim was unable to consent, puts the victim at fault."
Shannon McMurray, the attorney for the defendant, retorted saying prosecutors handled the case poorly and a charge of sexual battery would have been more appropriate:
"They (prosecutors) were trying to substitute one element for the other, meaning intoxication in the rape statute, when there was absolutely no evidence of force or him doing anything to make this girl give him oral sex other than she was too intoxicated to consent. The court agreed what the state was attempting to do was rewrite statute and add an element. You can't substitute force with intoxication under the law."
UPDATE:
In May 2016, legislation closing a loophole in Oklahoma's forcible sodomy law was signed by Governor Mary Fallin. The new law, aimed at preventing the acquittal of individuals who commit forcible sodomy on unconscious victims, also clarified that consent cannot be given by a person who is asleep, physically incapacitated by drugs or alcohol, or is under duress, being threatened or being forced to perform a sexual act.
---
This article (ICYMI: Forced Oral Sex Isn't Rape if the Victim is Intoxicated, Rules Oklahoma Court) is a free and open source. You have permission to republish this article under a Creative Commons license with attribution to the author and AnonHQ.com.
---
Supporting Anonymous' Independent & Investigative News is important to us. Please, follow us on Twitter: Follow @AnonymousNewsHQ