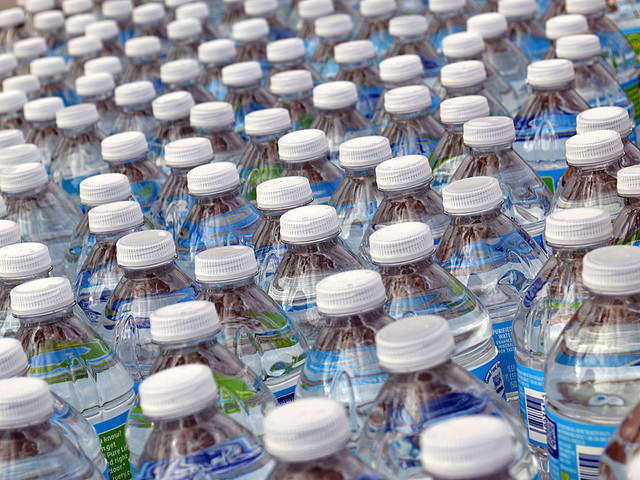 This year, for the first time in history, Americans are expected to purchase more bottled water than traditional carbonated sodas. According to projections from market research firm Euromonitor, each American citizen will on  purchase on average, 27.4 gallons of bottled water this year – over a gallon more than carbonated sodas.
Global sales of bottled water are rising rapidly with each passing year. In 2015, the industry saw a 7.9 percent increase in sales in the United States alone, according to data recently released by Beverage Marketing Inc. In fact, in the United States, "bottled water sales in 2015 rose almost three times faster than the whole market for liquid refreshment," reports the National Geographic.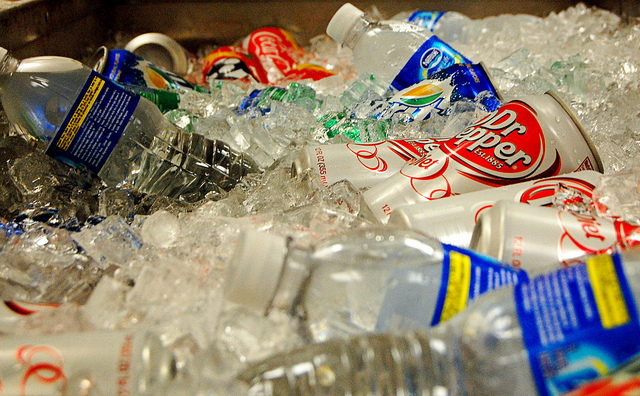 The first documented case of selling bottled water was in Boston in the 1760s. The mineral water had been sold for therapeutic use, by Jackson's Spa. Since then, the bottled water industry has grown exponentially, with the global market expecting to reach a total worth of USD 279.65 billion in 2020, according to a new market report published by Transparency Market Research.
The Beginning of a War on Plastic Water Bottles
Surprisingly, this rise has not been affected by the nationwide efforts to ban the bottled beverage. Over the past few years, at least 73 campuses nationwide have either banned all sales of bottled water, banned the sale of it in certain locations, or banned the sale of it at certain events. In addition, at least 22 U.S. National Parks have banned the sale of bottled water, including the Grand Canyon and Zion.
Meanwhile, the mayor of Montreal caught the industry's attention earlier this year when he said "plastic-bottled water is next on the city's environmental to-do list." Although Mayor Denis Coderre has yet to disclosed the details about his intentions for bottled water, it is believed he will follow in the footsteps of other major cities. In 2013, for example, the sale of water in plastic bottles that are one liter (34 ounces) or less, was banned in Concord, Massachusetts.
Despite the number of measures being taken to limit the global populations' consumption of bottled water, beverage companies are continuing to release products and advertisements aimed at fueling the industry's war on tap water.
"The biggest enemy is tap water," said a Pepsi VP in 2000. "When we're done, tap water will be relegated to irrigation and washing dishes," said Susan D. Wellington of Quaker Oats, the maker of Gatorade.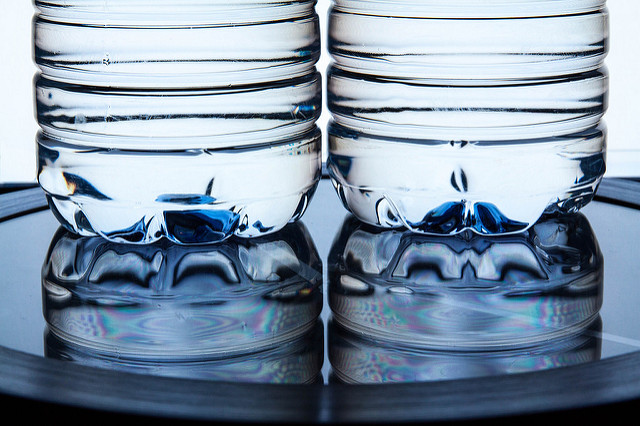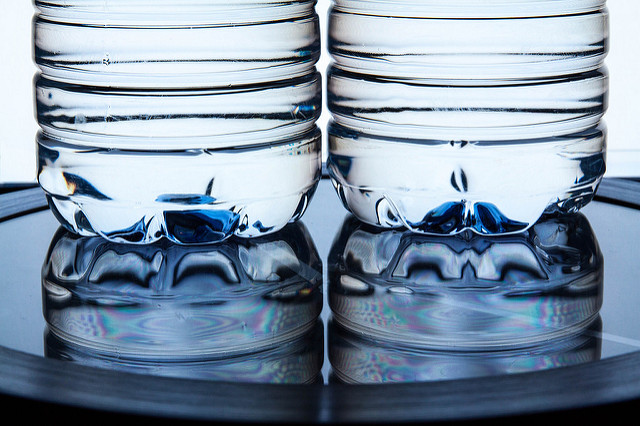 Tap or Bottled: Which is Healthier? 
Premium bottled water is fast becoming a growth market. In fact, according to food and beverage consultant Zenith International, the premium bottled water market represents as much as 6% of the total global packaged water volume.
Fuji Water, a brand often associated with celebrities, came under scrutiny back in 2006, when the company launched an ad campaign that criticized the quality of water in the city of Cleveland. "The label says Fiji because it's not bottled in Cleveland," says the full-page ad running in magazines, such as Esquire.
In response to the ad campaign, public utilities director Julius Ciaccia ordered the testing of the bottled water. The test found Fiji water contained 6.31 micrograms of arsenic per liter, according to Cleveland water quality manager Maggie Rodgers. To put this into perspective, this level of arsenic was not seen in the city of Cleveland's water supplies.
This is not the first time the contents of bottled water has been called into question. Traditionally, bottled water was seen as a healthier and cleaner alternative to tap water, thus justifying is tremendous markup. After all, why would consumers buy a product that they have almost free access to at home? On average, bottled water costs around 2000 times as much as tap water, according to a Business Insider column.
However, despite its cost, there is no evidence to suggest that bottled water is healthier than tap water. In fact, according to Professor Paul Younger, a hydro geochemist, tap water may even be safer than bottled water, reports the Guardian.
In the United States, the U.S. Environmental Protection Agency oversees the quality of tap water. Meanwhile, the safety and accuracy of labeling for bottled water is the responsibility of the  U.S. Food and Drug Administration.
As tap water is used in every home across the country – both for consumption and hygiene – it is subjected to vigorous processes to ensure that it is clean and safe to consume. For example, unlike bottled water, tap water in most big cities must be disinfected, filtered to remove pathogens, and tested for cryptosporidium and giardia viruses, according to The Natural Resources Defense Council (NRDC)
"Tap water is regulated for most pathogens and most problems," says Arlene Blum, visiting scholar at UC Berkeley and Executive Director of the Green Science Policy Institute. In addition to being subjected to more vigorous regulations, tap water is more frequently tested for bacteria and most synthetic organic chemicals, according to the NRDC.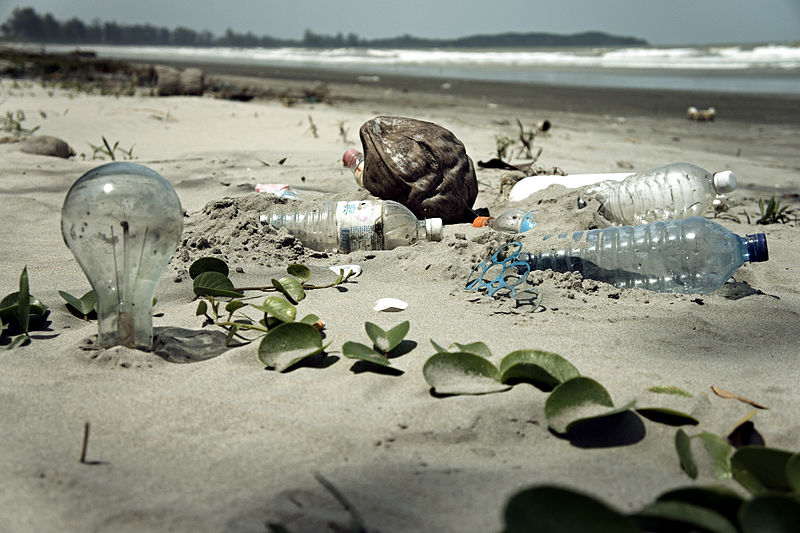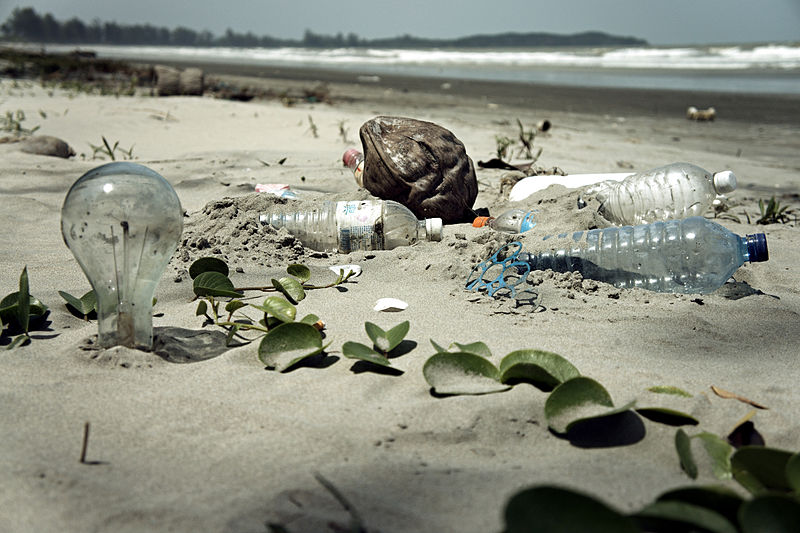 Environmental Impacts of Plastic Bottled Water
When observing the bottled water industry, it is also important to note its effects on the environment. The Pacific Institute estimates that more than 17 million barrels of oil – enough to fuel a million cars – was used to produce plastic water bottles in 2006 alone. In the same year, bottling water produced more than 2.5 million tons of carbon dioxide (a primary contributor to climate change).
The Atlantic's City Lab estimates "Litre for litre, producing bottled water is about 2,000 times more energy-intensive than producing tap water."
However, the industry's effects on the environment do not stop there. According to the Pacific Institutes estimations, it took 3 litres of water to produce 1 litre of bottled water. As a result, the industry is putting further strain on scarce fresh water sources.

Finally, because less than 25 percent of plastic water bottles sold in the U.S. are recycled, the majority of plastic water bottles end their journey in either a landfill or ocean, where they often endanger the lives of land and marine species.
So, does a product that often tastes no different to tap water; is less safe than tap water; and has a significantly larger carbon footprint than tap water, worth the financial and environmental cost? Let us know your thoughts in the comments below.
Image: Flickr, Daniel Orth (CC BY-ND 2.0)
---
You want to support Anonymous Independent & Investigative News? Please, follow us on Twitter: Follow @AnonymousNewsHQ
---
This article (Is Plastic Bottled Water Worth The Financial and Environmental Cost?) is a free and open source. You have permission to republish this article under a Creative Commons license with attribution to the author and AnonHQ.com.